Testing Apple's FineWoven material the Kiwi way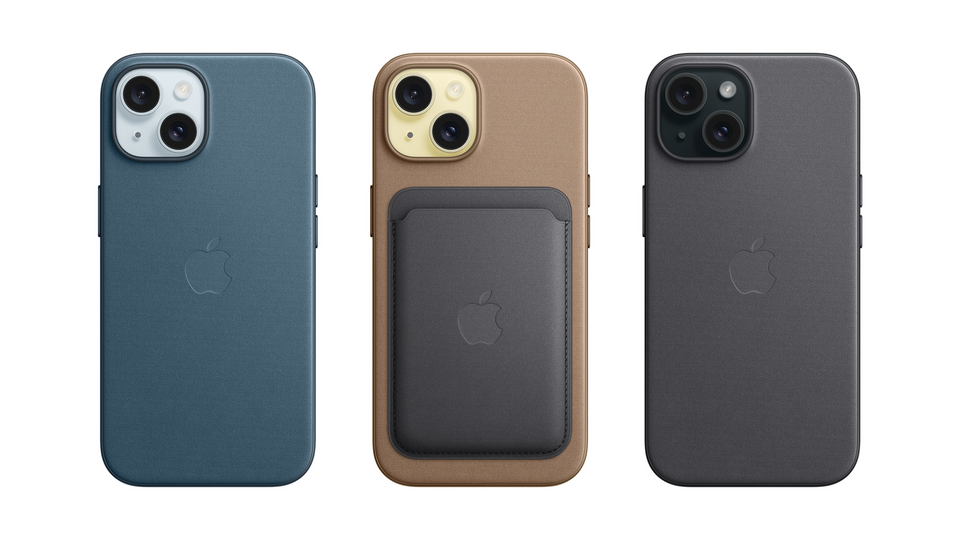 If you follow Apple blogs you'll have heard grumbling about FineWoven accessories.
FineWoven is an Apple brand name for what it calls a 'premium' material. The company uses it to replace leather as it pushes to polish its carbon neutral credentials. It's a fine sentiment, but FineWoven is controversial.
The company stopped making leather accessories. You can buy FineWoven iPhone cases, MagSafe wallets, Watch straps and AirTag key rings.
Green thinking
It's hard to argue against the sentiment, but FineWoven is not proving a popular replacement. At least not with noisy Apple customers.
The most mentioned criticism is that FineWoven handles scratches poorly. Scratches appear to do more damage and the material is unable to recover from even small casual scratches.
At the same time, FineWoven does worse than leather or silicon when it meets grease or oily liquids.
The great Kiwi FineWoven test
Apple sent a FineWoven iPhone case and a MagSafe wallet with the review iPhone 15. This provided an opportunity to give the new material a workout in New Zealand conditions.
Not that most New Zealand conditions are that different from, say, North America. But I did find a distinct example of what technology marketing people call a use case.
I took the FineWoven clad iPhone 15 Plus with me on a trip to the local fish and chip shop. I ate my fish and chips with my hands, dipped my chips in mayonnaise (a habit I picked up as a boy in Europe) and wiped my greasy paws on a napkin before handling the phone.
Stains
It's a week later and the great stains remain. The FineWoven case does not look pretty. Purely in the interest of science I repeated the exercise with an older leather wallet and a silicon phone case.
Both these materials got greasy, but in both cases I could wipe up the mess with lukewarm water and a splash of dishwashing liquid. Washing the FineWoven case seemed to make things worse.
Are the critics right? On this evidence I have to say yes.
This would not be as big a problem if Apple didn't insist on charging as much for a FineWoven wallet as a leather one. Apple charges New Zealanders $110 for the FineWoven wallet. From memory the leather one was the same price. At the time that felt expensive, but compared with the FineWoven alternative it was a bargain.
Smart wallet?
There is one great aspect to the FineWoven wallet. When I first attached it, the iPhone asked if I wanted to register the device with Apple's Find My app.
I don't remember that happening with the older leather wallet.
When I later swapped wallets while testing, I wasn't asked about the leather wallet. It looks as if this Find My wallet feature works with the newer wallet and not the older leather one.
As I swapped wallets, the Find My app first warned me the FineWoven wallet was now detached from the phone and then it told me, to within a metre, where I could find it. Being able to track a wallet this way is a great idea. Who hasn't left their wallet in the house or the car before now?
There is no comparable fancy app for the FineWoven iPhone case.