Rural fixed wireless broadband gets competitive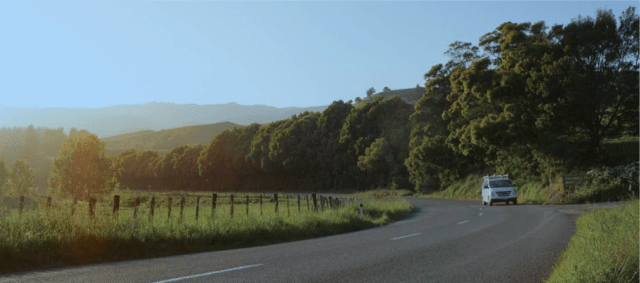 Spark will soon begin selling a rural fixed wireless broadband service in direct competition with Vodafone.
Spark's fixed wireless broadband service will use 4G mobile technology and the recently acquired 700 MHz spectrum. The service is priced to go head-to-head with Vodafone's 4G rural broadband service.
Spark and Vodafone both plan to offer rural customers 80GB of data for $105 a month. The plans include unlimited national phone calls.
RBI 2.0
So far the government sponsored RBI has failed to attract interest. According to some sources it only has one tenth of the expected customers.
In May Labour communications spokeswoman Clare Curran told the Dominion Post: only about 8000 of the 252,000 homes and businesses within reach of the wireless service had signed up.
That is three percent of the target market. The Dominion Post story quotes Vodafone bravely describing the RBI as a "huge success". No one else thinks so.
Not good enough
It's not hard to see why customers didn't flock to the first version of RBI. At $95 a month for 30GB it is expensive.
The service wasn't great either. When RBI was first announced the plan was to deliver speeds of 'at least' 5 Mbps.
That sounded second-rate in 2010, in 2015 it is barely acceptable. I'm told by users that the service could be erratic at times with fixed wireless customers being the lowest priority on the network.
4G, 700 MHz should fix things
Vodafone's first shot at RBI used 3G technology. Now both Vodafone and Spark will use 4G on the 700 MHz spectrum.
The 700 MHz band is the gold standard for mobile networks everywhere. It makes even more sense in areas with low population density. The lower frequency and the physics of communications In this band mean a single 700MHz cell tower can serve a greater area. With the right conditions a 700 MHz signal can reach a farm 27 km from the tower.
Spark holds a trump card
Spark outbid Vodafone to pick up the last parcel of 700 MHz spectrum. That's important. There's a relationship between how much spectrum a carrier has and the potential top speed of traffic.
It turns out this relationship is non-linear, so, in theory, Spark's extra parcel means its customers could see higher top speeds than those on the rival network.
However, all a carrier's active customers in a single cell share the available wireless bandwidth, so things aren't straightforward.  What it does mean is that Vodafone faces real competition and that is likely to drive more innovation.
How fast can rural 4G go?
I spoke to a farmer testing Spark's service who saiys he saw 80 Mbps within minutes of installing his antenna. That's on a par with fibre broadband. Mind you, he had an entire tower to himself.
He won't always get those speeds when there are others using the network, but then rural 4G networks aren't going to be congested either.
You'll find better broadband deals in urban areas, but $105 for 80 GB is not bad by any standard. Until less than a year ago I paid the same amount, for the same amount of data on a VDSL plan with typical speeds of 35 Mbps.
Where does the RBI fit in the bigger broadband picture?
New Zealand's two largest political parties promised fibre broadband networks during the 2008 election campaign.
The National Party won. In late 2009 Communications Minister Steven Joyce announced plans to spend $1.5 billion building an urban fibre network.
At the time Joyce's Ultrafast Broadband plan was to run fibre to schools, medical facilitiesand business areas. It would also pass the 75 percent of homes in cities and towns.
That plan has since been extended. Eventually the UFB network will reach around 80 percent of the population.
Rural Broadband Initiative
It would be politically difficult for a National government to build an urban fibre network without improving rural telecommunications. The party still has deep roots in rural New Zealand.
There's also a strong economic case to improve telecommunications outside the cities. Rural New Zealand accounts for a fraction of the population, but the lion's share of export earnings. Better rural communications is key to the country's prosperity.
Investing in rural telecommunications should also mean improved healthcare and education.
All these benefits explain why Steven Joyce announced the government had earmarked $300 million to boost broadband in those areas outside the cities and bigger towns. That fund has since been extended with a further $100 million set aside to extend the RBI footprint and $50 million to fill gaps in the cellular network.
The Rural Broadband Initiative is, in effect, a pot of money to subsidise improved communications in country areas. The government awarded the money to a joint venture between Vodafone and Chorus. At the time Chorus was still part of Telecom NZ.
Some fibre, mainly wireless
Vodafone and Chorus' proposed and built a new network of fibre connected cell towers. These towers would work as conventional mobile phone towers and deliver fixed wireless broadband to rural homes and businesses.
While not perfect, it was a good plan and an efficient use of the limited government funds available.
The towers could be taller than standard towers and would be open access. That means other carriers could install their kit.
Competition
Spark is using the Vodafone-built open access towers to install its rural fixed wireless broadband network.
New Zealand's third mobile carrier, 2degrees, has installed hardware on some RBI towers, but told Chris Keall at the NBR the cost is too high considering the low density of potential customers in rural areas.
Although there won't be a competing 2degrees rural fixed wireless broadband network in the foreseeable future, that doesn't mean the market is a cosy duopoly.
Away from the big carriers there's a grass-roots movement of small rural ISPs and co-operative-like operations working to offer broadband services in out-of-the-way spots. Some of them even plan to contest the next round of RBI funding.
One of the most visible is Hills Holes and Poles. This is a company part funded by InternetNZ which aims to work with local broadband self-help groups.
In a sense this is proof that, despite the slow uptake of RBI services to date, there's room for optimism about the future of rural broadband.