Behind Vodafone's Worldxchange acquisition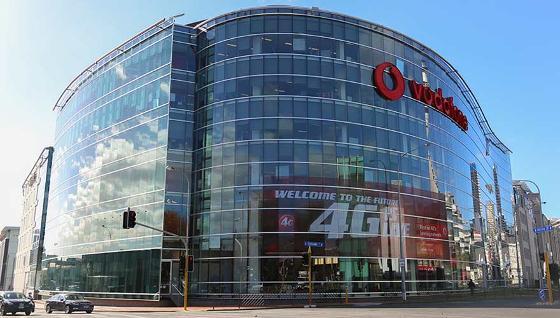 Vodafone's press release sheds little light on the reason the company acquired Worldxchange.
The release says the acquisition:
"Brings complementary skills together to deliver enhanced solutions to enterprise customers"[1].
In plain English: Vodafone can sell more things.
That's the key: New Zealand's telecommunications industry is consolidating. Vodafone is bulking up. Big fish eats little fish.
Vodafone momentum
With telecommunications industry revenues in decline at a time costs are rising there's little hope of organic growth, so acquisition is the way to keep momentum going.
Buying Worldxchange gives Vodafone more business customers, including some lucrative accounts. Worldxchange resold Vodafone services, so bringing that business in-house means fatter margins.
At the same time the move eliminates a competitor and the threat that a rival picks up the business. Let's face it that means Spark or 2degrees.
It would have been interesting to learn how much Vodafone paid for Worldxchange. Apart from anything else, it puts a value on other service providers.
That information may come out in the wash later.
Inside view
Brendan Ritchie from dts gives an industry insider's view of the deal in Why did Vodafone acquire Worldxchange? – DTS Limited.
He wonders if Vodafone can get value from the acquisition given the relative lack of success the company had integrating TelstraClear's business.
It's a good point. Two years on there is still much groaning from former TelstraClear customers.
One danger for Vodafone, highlighted in Ritchie's post is that there was a reason Worldxchange customers chose to do business with that company and not with Vodafone. He writes:
It is not all roses though. At a cultural level, the kind of decision makers that choose to work with companies like WxC often do so because of a sincere dislike of the dominant players, namely Spark and Vodafone. If Twitter is anything to go by, customer churn may be an issue.
That could be good news for the remaining small service providers and a huge opportunity for 2degrees to mop up disaffected customers.
Vodafone plans to keep Worldxchange as a stand-alone business. That's a smart move and will cause less panic from those customers wary of Vodafone. It should also mean fewer integration headaches, by all accounts Worldxchange has decent systems in place.
It'll be interesting to see if Vodafone stays at arm's length or whether it will pressure customers to switch business to the parent company.
The real issue here is there's a wave of industry consolidation. Vodafone's acquisition won't be the last.
---
1. Enhanced is a classic word in public relations circles. It suggests things are somehow better without offering specifics. It can mean something is marginally less rubbish or it can mean something wonderful is now even more wonderful. Usually it is used at the less impressive end of that spectrum.