Innovative Wellington late to Vodafone 4G party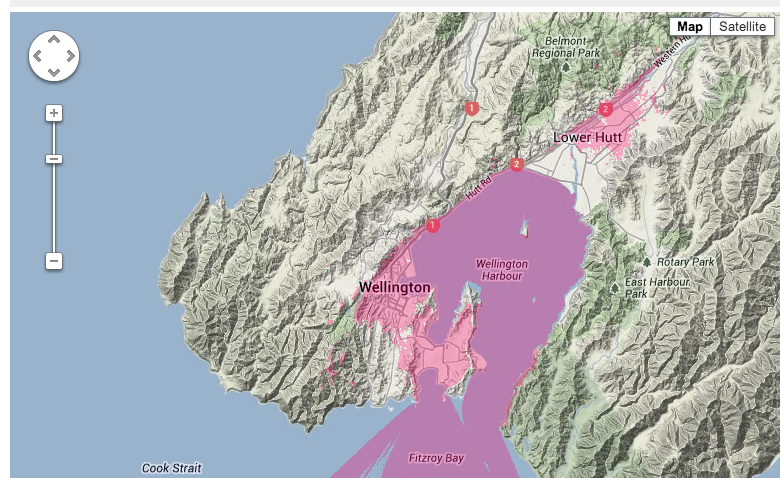 Vodafone says it launched its 4G mobile network in parts of Wellington today. The upgraded service covers the central business district and parts of Lower Hutt.
Clearly the nation's capital and the highest density of technology innovators was not a priority for the company. Vodafone says its 4G network is already available in parts of Auckland, Christchurch, Lake Brunner, Queenstown, Wanaka and Taupo.
It could be the company plucked low-hanging fruit first or that some of these places were already on the engineering schedule so upgrades were brought forward. And it would be fair to say Vodafone doesn't enjoy as high a mobile market share in Wellington as in Auckland - although the TelstraClear acquisition will have boosted the company's presence in the capital.
Neglectful?
Yet it seems almost neglectful to push such a centre of innovation so far down the priority list.
There's a clue to the company's thinking buried in the announcement:
"And with 4G available to over 30 per cent of Wellington's population today – including the central city and Lower Hutt – rising to more than 50 per cent in September".
Coverage where people work, live and play
In Auckland, there's more of a correlation between where people live and where they spend their time. Wellington is different. Many Wellington workers commute to the centre for work and stay there in the evening for entertainment.
In other words, In Wellington, covering 30 per cent of the where the population lives isn't as important as covering the places where people spend the bulk of their working day and their play time.
Would it be unkind to suggest that Auckland-based Vodafone doesn't fully understand Wellington?