How 10 years of 2degrees changed the mobile market
2degrees launched New Zealand's third mobile network almost ten years ago in August 2009. Today it accounts for roughly one in five mobile connections.
Last week 2degrees reported a modest net profit of $19.6 million on revenue of $805 million.
The company says a highlight of the year was a nine percent increase in contract mobile customers. A six percent drop in prepay customers went some way to offsetting that. It says many of these closed accounts when 2degrees switched off its 2G mobile network.
2degrees still a minnow
It remains a minnow compared to Spark and Vodafone. The two big mobile companies each have around 2.5 million connections, while 2degrees trails with 1.4 million. Spark has almost 700,000 fixed-line broadband connections compared with 87,000 for 2degrees.
Spark's annual revenue is in the region of $3.5 billion, while Vodafone's is $2 billion.
2degrees plays an important role in New Zealand's mobile sector. It makes the market more competitive. Before the company started, New Zealanders paid well over international average prices for mobile phone services.
Today the Commerce Commission reports "New Zealand mobile plan prices are well below the OECD average". It says:
The price of a New Zealand entry-level mobile plan giving 30 calls and 500MB of data at $16 per month was 36 percent below the OECD average and well below Australia.
Higher use plans showed big price decreases and are well below the OECD averages.
Commerce Commission Annual Telecommunications Monitoring Report 2018
The report goes on to say NZ higher use plans are still more expensive than in Australia.
The flip side of this good news for consumers is that 2degrees has eaten into Spark and Vodafone profit margins. A clear sign of competitive pressure.
Some success
While 2degrees has been a success on some levels, it has yet to break through in the fixed-line and broadband markets.
It is the number five broadband service provider. 2degrees has about five percent of the market compared with Spark's 43 percent and Vodafone's 26 percent. Vocus, 13 percent, is also much bigger.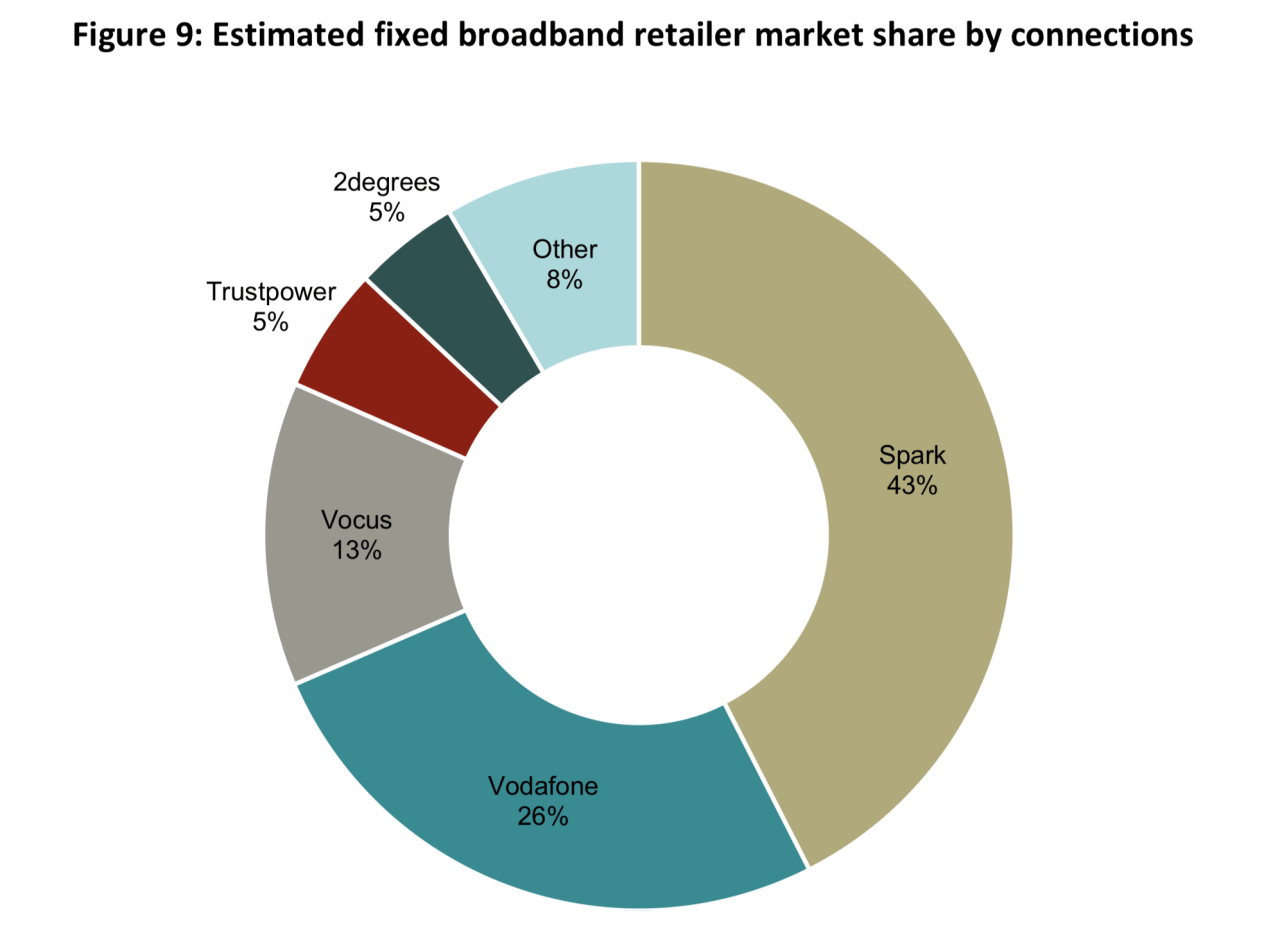 Another measure of the relative size of New Zealand telcos is the size of their contribution to the Telecommunications Development Levy. This is an annual tax on the industry. The government uses it pay for providing services to deaf and hearing-impaired people. Some of the money subsidises broadband for rural areas and upgrading the 111 emergency service.
2degrees pays the fourth highest contribution behind Spark, Vodafone and Chorus.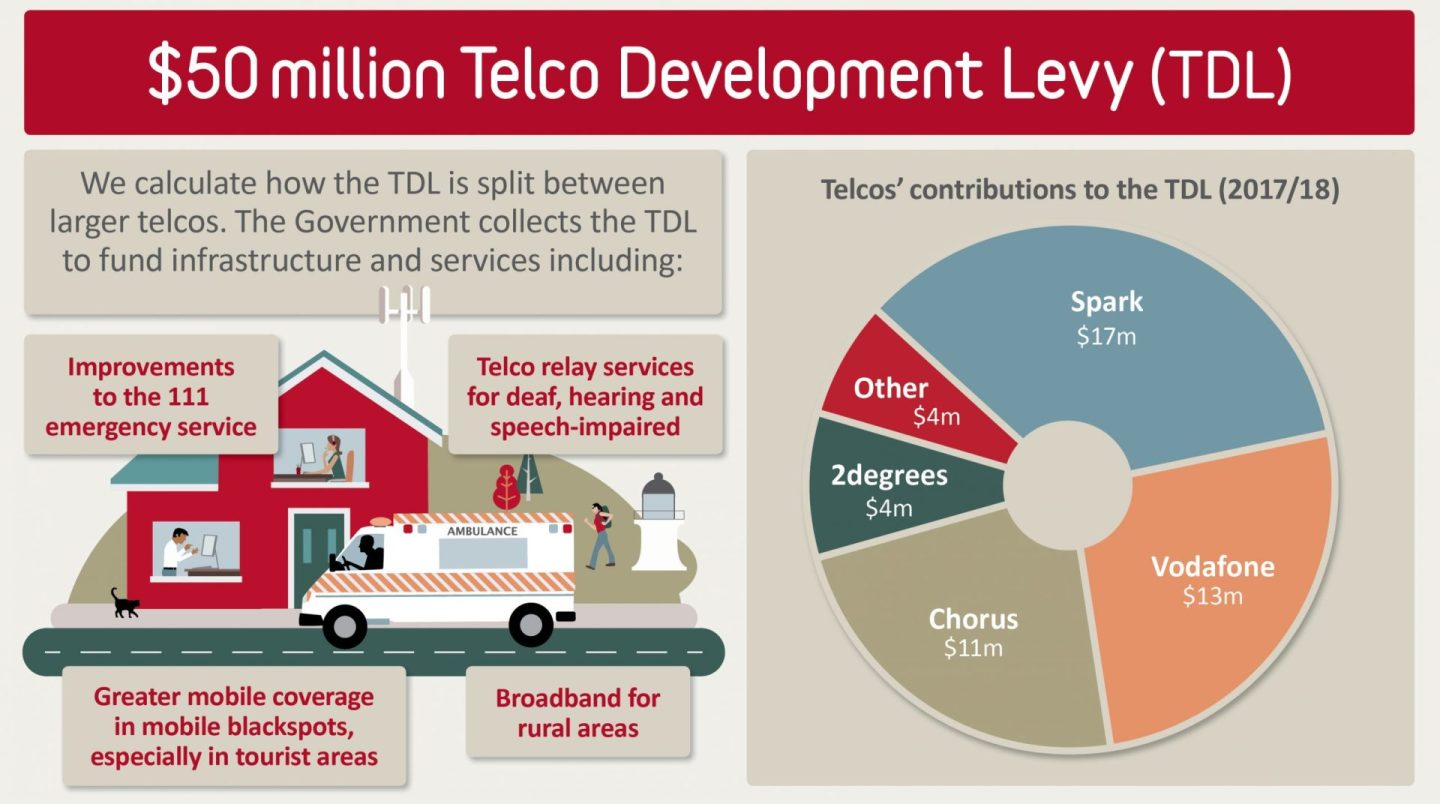 One of the biggest problems facing the company is access to investment capital. It doesn't have Spark's deep pockets.
When the government auctioned 4G mobile spectrum in 2013, 2degrees didn't buy its full allocation even though the price was deliberately kept low.
The challenge for 2degrees will be to find the money for further investment. To put this in perspective; Each of those first blocks of 4G spectrum went for $22 million apiece. That's more than a year's profit for 2degrees.