Canon EOS 1300D: A real camera for beginners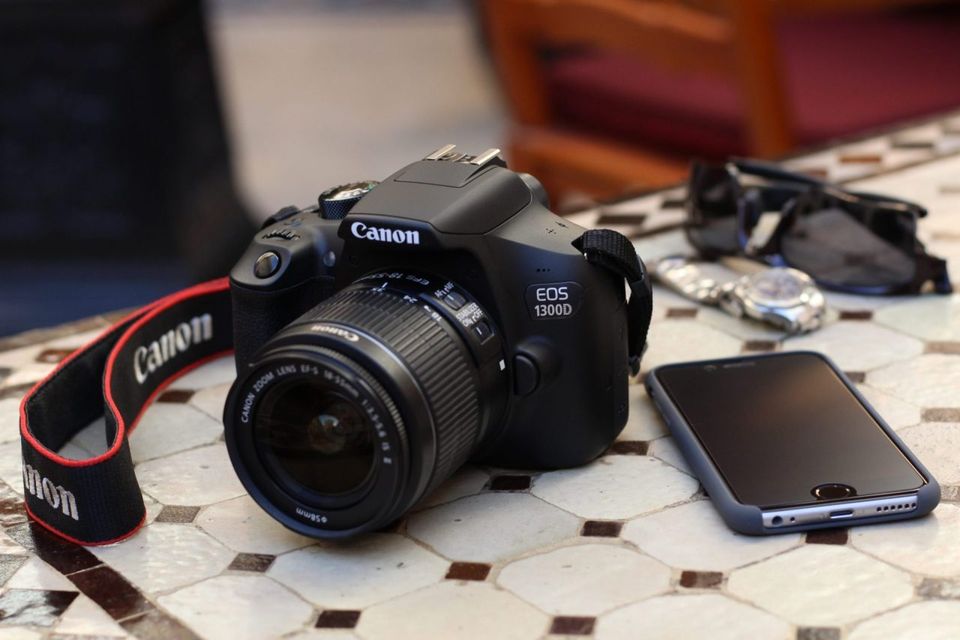 Canon's EOS 1300D is an affordable low-end digital SLR camera.
From the marketing material looks like an ideal choice for people who have grown up with phone cameras and want to move to the next level without committing to expensive professional gear. It is a beginner's camera.
The EOS 1300D has an 18-megapixel sensor. There are phones that can capture more pixels. What they don't have is size.
This makes a huge difference to your pictures.
Pixels, sensors – a real camera
Even the best phone cameras squeeze a huge number of pixels onto a tiny sensor, then expose those pixels to the world through a small lens a few millimetres from the image plane.
A larger sensor makes it possible to capture more detail. You get better colour.
Larger lenses also mean you can get depth of field. Phone pictures tend to have a flat feel, with a digital SLR you can bring people to the fore.
Print on the go
Canon has a companion portable, battery-powered photo printer to go with the EOS 1300D: The Selphy CP1200. The pair communicate by Wi-Fi so you can get instant prints while on the move.
There are phone apps so you can send images to your phone using Wi-Fi or NFC which is also built-in.
Other specs may be modest by modern standalone camera standards but trump any phone camera.
The sensor chip is an18-megapixel CMOS (APS-C). There's a Digic 4+ image processor. The EOS 1300D has a high ISO of 12,800 and can handle 3-fps continuous shooting. If you want video you can record 1080p videos at 24, 25 and 30 fps, or 720p at 50 and 60 fps.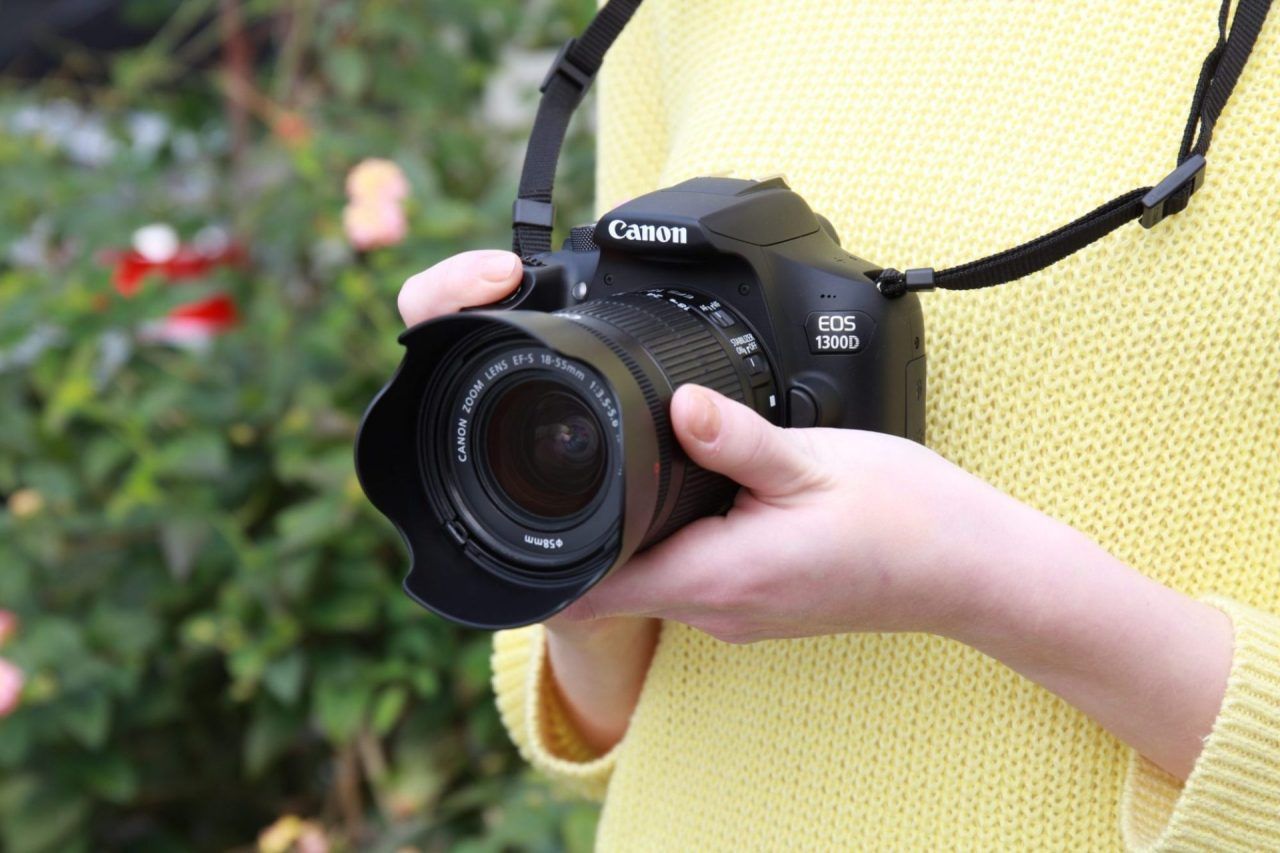 For most of us, most of the time, the cameras in our phones are good enough.
As the saying goes: the best camera is the one you have with you. As a journalist I find it helpful to snap an image on the fly without carrying extra hardware.
Apple says more pictures are taken with iPhone cameras than with any other device.
Phone pictures can be great. Modern phones have resolution to burn.
Poor light
Yet even with optical image stabilisation and heavy duty software, they struggle to deal with poor light conditions. And guess what? As a journalist I often have to take shots in poor light.
Phone camera zoom is almost always digital. In effect you're choosing a subset of the captured pixels.
Again this is often unsatisfactory. And again, zoom is important for a journalist. Often I have to sit at a media table at the back of a conference venue where my phone sees only tiny remote figures.
You'll notice I rarely use my own photos to illustrate stories on my site. When I do, the image is a mere record of events, not a work of art.
Where possible I use photos taken by professionals at the event. But that's not always possible.
Which explains why I'm always on the lookout for an affordable real camera.
Canon EOS 1300D
I've long been a fan of Canon's affordable digital SLR cameras. There are professional models and consumer models. I sometimes use a Canon PowerShot SX60 HS for work, when I can prise it from the hands of family members. The pictures are good enough to use in printed newspapers and magazine.
Canon is coy about the New Zealand price of the EOS 1300D, that is left to dealer discretion. Going by overseas prices the basic camera plus a lens kit will leave change from what you'd spend on a premium phone. In comparison, buying a real camera is not expensive.