Chorus copper price ruling a mixed result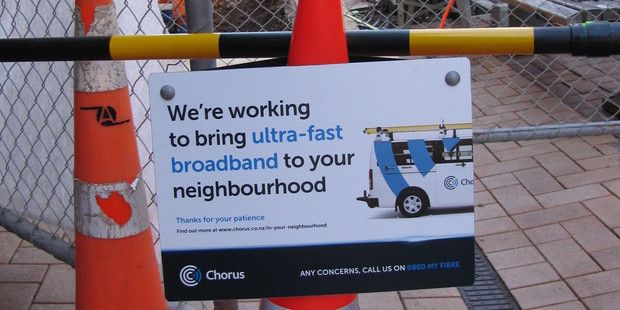 If telecommunications network wholesaler Chorus was an English Premier League football club, today's Commerce Commission revised copper access price ruling would be a nil-all draw.
As every football fan knows, grinding out a nil-all draw away from home against a formidable opponent can feel almost as good as a win. It's the kind of result that can make a huge difference at the end of the season.
Some news media say the result is a win for Chorus. Shareholders agree — at one point this morning the share price was up 16 per cent. Chris Keall at the NBR says: "Chorus has got a thumping from its regulator but it's not as bad as before or as bad as it could have been".
In this context the end of the season is Chorus' near-term future as it builds the lion's share of the government-backed Ultrafast Broadband project.
Where copper is the new gold
The first stage of the UFB build finishes in 2019. Chorus depends on revenue from selling copper services to finance its UFB build.
When the Commerce Commission first looked into regulating the price Chorus charges for copper access it recommended reducing the fee from $44.00 to $34.44 a month. That would have wiped about $1 billion from Chorus' revenue between now and the scheduled finish of the UFB project.
While that shortfall didn't directly threaten the UFB project, it would make for grumpy investors. There were also negative political consequences for the National government which held Chorus' feet to the fire when negotiating the fibre contracts. It could have gone badly.
In line with expectation
Today the Commerce Commission set the monthly price at $38.39. The figure is roughly in line with what most analysts expected. In round numbers it halves the financial cost to Chorus.
The $34.44 pricing is a draft and open to consultation. The Commerce Commission makes its final ruling in April next year. Unless opponents can find a serious flaw in the method used to reach that price, it is unlikely to change much.
In its earlier ruling, the Commerce Commission fixed the copper price by benchmarking New Zealand against overseas practice. Chorus pointed out that was unsatisfactory because there were so few comparable countries. The Commerce Commission based today's price ruling on how much it would cost a company like Chorus to build a suitable, efficient modern network from scratch.
Hidden in the fine print of this announcement is that the ruling means a copper connection now costs more than a fibre connection. It's not much: $38.39 compared to $37.50. That's unlikely to tip the balance for end users, but it does make fibre a touch more lucrative for ISPs who typically operate on low margins.
Broadband prices may rise
Spark reacted to the news with a warning it would "review its prices" in the light of the ruling. That's management speak for "we're threatening to raise prices".
Broadband is a price sensitive market. The difference between the earlier ruling and today's ruling is $4 per month, so Spark is taking a risk if it passes that cost on to customers.
A press statement from Spark CEO Simon Moutter says the company took the full price reduction into account when setting its broadband prices. He says Spark now faces costs some $60 million higher than anticipated. If that's so, then Spark isn't reading the same analyst reports as the rest of the industry.