Commerce Commission raps Spark for useless charge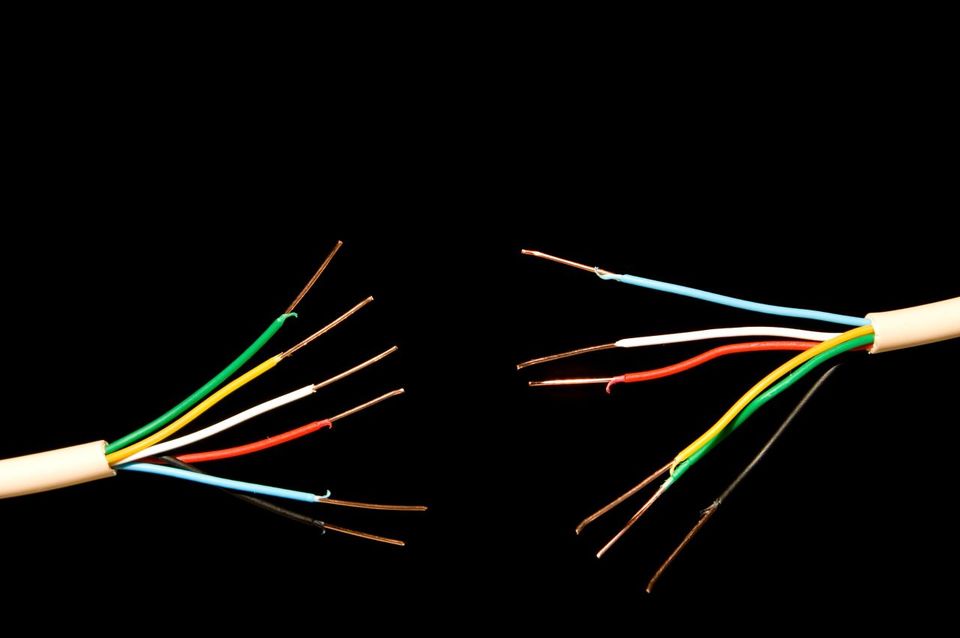 Commerce Commission pings Spark for useless wire maintenance charge, Google opens cloud region. 
Commerce Commission raps Spark for useless service charge
The Commerce Commission warned Spark after finding the telco charged 113,000 customers for a needless 'wire maintenance' charge. The company charged customers for the service even if they used a fibre or fixed wireless connection.
A Commerce Commission investigation into the charge began in 2020 after a customer complained.
The Commission estimates the company collected over $15 million in fees between 2014 and early 2021.
It says it is likely Spark breached the Fair Trading Act by creating the impression they service was suitable for all connection types even though it was not.
Commission Chair, Anna Rawlings says: (Spark) "made misleading representations through invoicing its customers for the service that would be of no use or benefit. This highlights the need for businesses to have the right systems and processes in place, so customers are charged only for the services they need, can use, or benefit from. "
Spark agreed to undertakings and has refunded around $15 million to date. A further $350,000 has yet to be refunded.
Wire maintenance is, in effect, an insurance for customers. Spark is obliged to fix wire faults outside the home, the extra fee covers times when engineers need to fix connections inside the home.
---
Google to open New Zealand cloud region
Google says it plans to open its first New Zealand cloud region.
The hyperscale cloud service provider claims the new region will offer local customers the same performance lift and data sovereignty benefits as if it were to build its own New Zealand data centre.
The details are sketchy. We don't know when it will happen or much else. Nor has Google put a dollar value on its plan.
We do know that Google isn't planning to build a new data centre. In Google's language a "cloud region" can be physically located in a facility owned by someone else. There are many suitable local candidates.
Google is the world's third largest cloud provider. Amazon Web Services, which first established the market, continues to dominate accounting for almost half the market. Microsoft's Azure is second with around one-third of the market. Google has under 10 percent and is roughly the same size as China's Alibaba.
Digital Economy minister David Clark described the move as a vote of confidence for the nation's digital sector. He says the move will give local companies stronger control of their data which will be held in conditions where local laws apply.
Yet RNZ reports that local service provider Catalyst Cloud disputes this. It quotes CEO Doug Dixon who reminds us that overseas technology companies like Google are governed by the laws in their home countries.
---
Stanners to sit on 2degrees board
Former Vodafone CEO Russell Stanners will sit on the new 2degrees board. He will join Liz Coutts, who will be the chair, and Kathy Meads. Non-executive directors Brett Jolly and Vic McClellan from Macquarie Asset Management make up the rest of the board.
---
Vodafone agrees to delay switching off TV service to assist Sky
At Stuff, Tom Pullar-Strecker writes about the pickle Vodafone finds itself in because the new Sky TV box is delayed.
Vodafone was planning to close its Vodafone TV service at the end of next month. Vodafone TV uses a fibre-connected box to stream and record Sky and free-to-air TV programmes. It also gives customers a way to use internet delivered services like Netflix.
About 100,000 homes use Vodafone TV.
The most obvious destination for customers who use Vodafone's set top book was to switch to the Sky box. That was due to be available by now, but isn't ready. Sky expects to have it later this year.
This week Vodafone said it will extend the life of Vodafone TV for a month, until the end of October, which gives Sky more time to organise its replacement.
---
Vodafone NB-IoT to connect WaterCare smart meters
WaterCare will use Vodafone's narrowband IoT network to connect the smart water meters it is now rolling out in Auckland.
The meters collect real time data giving users better insight into their water use. At present meters are manually read on a two month cycle, which means it can take a long time for the home owner to learn there is a water leak. Given the recent droughts in the city, faster updates on a wide scale can make a huge difference.
Vodafone says its narrowband IoT network is the best tool for the job because it uses less electricity and many smart water meters run off batteries. The technology allows metres to run for 10 years which cuts maintenance costs.
---
In other news…
The Commerce Commission looks set to allow the News Publishers association to collectively negotiate content deals with Facebook and Google for a ten year period. It's preliminary decision says the benefits of a collective deal are likely to outweigh any harms.
TechCrunch reports mobile phone users in 13 countries spend more than four hours a day in apps. In three countries, Indonesia, Singapore and Brazil, they spend more than five hours in apps.
Amazon is buying iRobot, the company behind the Roomba vacuum cleaner for US$1.7 billion. As Wired explains, this will give the online retail giant data on the size and internal layout of millions of homes worldwide.
Elsewhere at Wired, a worrying look at the security vulnerabilities in the APIs for 5G IoT connections. Researchers found they all have flaws which could potentially allow criminals to take control of IoT networks.
At Reseller News, Rob O'Neill writes about digital transformation changing New Zealand government procurement.
---
The Download 2.0 is a free weekly wrap of New Zealand telecommunications news stories published every Friday.
All it requires is an email address. Your address is only used to send out the newsletter. I won't sell it to anyone.
I'm not collecting the data for anything other than sending out the newsletter. Your name isn't going to be sold anywhere.