RSM clears lower 6 GHz band for WiFi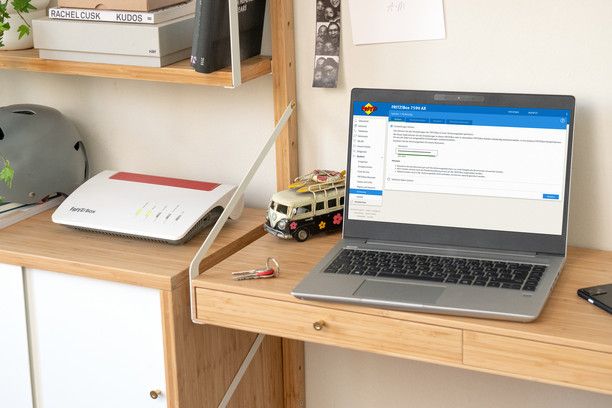 Radio Spectrum Management has chosen to allocate the lower part of the 6 GHz band for low-power use. This, in effect, means WiFi networks.
For now the regulatory agency has put off a decision about the higher part of the band. This squares with practice in many countries overseas and echoes the Australian position.
Technically the band from 5925 to 6425 MHz is limited to devices maximum power of 250 mW. That's the same as the European standard.
RSM reports the three mobile operators were largely supportive of the move although Spark noted that the decision would be hard to reverse.
---
MyRepublic mobile plans will be revealing
This week MyRepublic published the details of its previously announced unlimited mobile plans.
The Singapore-based company's approach to selling mobile in speed tiers will give industry watchers an interesting insight into how consumers value mobile data speeds and the level of demand for faster mobile connections.
MyRepublic customers will be able to choose from one of three speed bands. Like all the other plans, the company's cheapest plan, the $60 a month Rocket Lite, offers unlimited data but with a maximum speed of 5 Mbps. For $75 a month customers can choose the Rocket plan which runs at 5 Mbps. At the top of the range is the $100 a month Rocket Max plan which offers 20 Mbps.
The company's marketing talks in terms of the low-end being for "basic browsing" and the high-end offering "Quad HD streaming".
MyRepublic lists the gaming experience customers will have in each of the tiers. The marketing material describes the Lite plan as "not recommended if you need a quality and stable gaming experience". This suggests gamers will be the company's main target market.
The speed tier approach is unique to MyRepublic's New Zealand operation. In its native Singapore the company's mobile plans use the conventional data based model. At the time of writing MyRepublic doesn't offer mobile in Australia.
It will be interesting to see if consumers want to buy mobile by the megabit-per-second and whether they are willing to pay a premium for faster connections.
---
2degrees adds eSim for business customers, consumer to follow
2degrees business customers can now use electronic Sim cards with a range of Apple, Samsung and Oppo devices. That includes phones, iPads, other tablets and smartwatches.
An eSim offers the same functionality as a SIM card, but doesn't need a slot. That way devices can have more than one active Sim. You might, say, have one number for work and other for leisure. It's also useful if you want a local Sim when travelling overseas.
The company says business phone and tablet users can have eSims today, consumer eSims and eSims for watches will be available later this month.
---
Orcon add Christchurch to Hyperfibre footprint
2degrees' Orcon unit has begun offering Hyperfibre to customers in central Christchurch. Taryn Hamilton, 2degrees chief consumer officer, says he expects to see "a lot of interest from small and medium businesses looking for faster services, without having to spend megabucks on a service."
Orcon Hyperfibre prices are $150 a month for the 2 Gbps service, $185 for 4 Gbps and $275 for an 8 Gbps plan.
---
IDC charts 4th quarter of falling phone demand
IDC says worldwide smartphone shipments dropped 8.7 per cent in the second quarter compared with the same period a year earlier. It marks the fourth consecutive quarter of falling demand and was lower than had been forecast.
Research director Nabila Popal says the earlier fall in demand was down to supply problems, but now it is demand that is falling.
She says "Roaring inflation and economic uncertainty has dampened consumer spending and increased inventory across all regions. OEMs have cut back orders for the rest of the year with Chinese vendors making the biggest cuts as their largest market continues to struggle."
IDC expects to see demand start to pick up in some regions towards the end of the year.
Samsung remains the most popular phone brand with a 21.8 per cent share of units. Apple is next with a 15.6 per cent share.
---
DCI Data Centres breaks ground on Auckland's North Shore
Dr David Clark, Minister for the Digital Economy and Communications, was due to break the ground on DCI's North Shore data centre this Friday morning as The Download Weekly was preparing to be published.
The $400 million AKL02 data centre will be one of the largest in the country.
DCI is an Australian-based data centre business and is a Brookfield Asset Management portfolio company.
---
Chile-Australia Humboldt cable issues request for proposal
Chile has moved closer to building the 15,000km Humboldt cable which will link Valparaiso and Sydney Australia with branches connecting to Invercargill, Easter Island, Antartica and other destinations. It would be the first cable to connect South America with Oceania.
The Chilean government-owned infrastructure fund Desarrollo Pais and International Connectivity Services, part of the Hawaiki Group, now owned by Singapore's BW Digital have issued requests for proposals.
BW Digital CEO Remi Galasso says the cable will be a critical piece of infrastructure for South America.
The Humboldt cable is due to be ready by late 2025 or early 2026.
---
BNZ offers contactless payments on Android phones
BNZ has launched what it says is New Zealand's first contactless terminal phone app. BNZ Pay works on an Android phone allowing small traders to take contactless payments. There is no monthly fee for the service for BNZ bank customers until January 2024. From then it will cost $10 a month, but users are only charged if they use the app during the month.
---
In other news…
Chorus's Hyperfibre brand will feature in a sponsorship deal the fibre company signed with New Zealand Esports. This month sees the start of the first NZ Esports Hyperfibre league.
Spark is using the 5G Street Museum to showcase New Zealand creative talent and its mobile technology.
Facebook's parent company Meta reported its first ever revenue drop. Revenue, at $US28.8 billion, was down one percent from the year earlier. Profit dropped 36 percent from $10.4 billion to $6.7 billion. The company says it was hit by falling ad sales and competition from TikTok, but failed to mention the effect of a small change to Apple's iOS setting which allows people to avoid Facebook tracking. In the event, most users choose not to hand Facebook data and that looks set to cost Meta $10 billion a year.
Chip-maker Intel turned in a disappointing second quarter result with revenue down 22 percent on a year earlier. The company made a loss, during the same period last year it made $5 billion profit. The news saw investors bail out of the company, the share price fell by 11 percent. Moreover, Intel's market capitalisation fell behind that of its rival AMD. I discussed the Intel story and other stories earlier in the week on the NZ Tech Podcast.
---
The Download 2.0 is a free weekly wrap of New Zealand telecommunications news stories published every Friday.
All it requires is an email address. Your address is only used to send out the newsletter. I won't sell it to anyone.
I'm not collecting the data for anything other than sending out the newsletter. Your name isn't going to be sold anywhere.