iPhone 15 launches, faces China challenge
iPhone 15 models surface as China fears hit Apple share price, Tuanz calls on next government to boost online security, Starlink revenue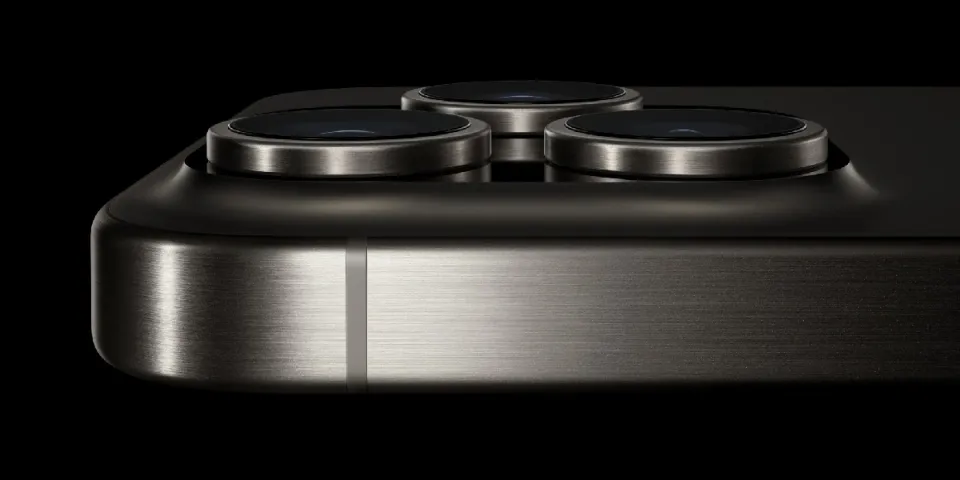 iPhone 15 models surface as China fears hit Apple share price
New iPhone models appeared in a week where Apple's share price tumbled on fears the company could be locked out of parts of the lucrative Chinese market.
The phones range from the NZ$1650 base model iPhone 15 with 128GB of storage through to the $3300 iPhone 15 Pro Max with a terabyte. In
New Zealand customers can pre-order the new iPhones from 12:01 am on Saturday. Apple says the first phones will arrive here on Friday September 22.
USB-C connectors
While the phones boast higher specifications than earlier iPhone models, the main talking point is Apple's move to USB-C connections. This has become the industry standard and will soon be mandatory on devices sold in the European Union.
Apple uses USB-C on many current iPad and Mac models. The company will retire its Lightning connectors and switch to USB-C chargers for its Apple Watch and AirPods.
All the new iPhone 15 models will come with a two year subscription to Apple's satellite-based emergency SOS service (see below).
Premium phone features
In recent years Apple has introduced premium features on its more iPhone Pro models one year and then added them to the base iPhone and iPhone Plus models the following year.
This year the iPhone 15 and iPhone 15 Plus models get to inherit the A16 Bionic chip and 48-megapixel camera with a 2x optical zoom that featured in the iPhone 14 Pro range.
The iPhone 15 Pro moves to an A17 Pro processor and a camera system that features either three or five times optical zoom and up to a terabyte of storage.
All new iPhones will ship with Apple's iOS 17 operating system. Existing iPhone users will be able to get the new iOS as a free software update on September 19.
Dark clouds on the iPhone horizon
The current sales quarter, with the iPhone 15 launch, was set to mark an important milestone for Apple. The iPhone was on track to becoming the world's number one phone by volume for the first time.
Then several news reports surfaced suggesting that Beijing ordered public officials in certain government departments not to use iPhones or other foreign devices for work. China is the largest single market for iPhones outside the US.
Overnight news stories suggest the Chinese may pull back from imposing an outright ban on iPhones, but Apple investors remain nervous.
The move knocked almost US$300 billion off the company's value when the news first emerged. At the time of writing, (Thursday evening New Zealand time) there was no clear sign of a recovery.
Apple's first NZ Emergency SOS rescue
Earlier this month saw Apple's Emergency SOS service used for its first New Zealand rescue. Hikers walking near Arthurs Pass found themselves on the wrong side of a river which had risen to an unsafe crossing level.
They used the Emergency SOS service on an iPhone 14 to give rescuers their exact position. The West Coast Air Rescue Trust sent a helicopter to that lifted them to safety.
---
Tuanz: Incoming government needs to take lead on digital security
Tuanz, the Tech Users Association wants the next government to take a lead with online security and safety. The call is the latest in a series of public statements the organisation has made about future government policy in the run-up to the election. Last week Tuanz called for a commitment to bridge the digital divide.
Craig Young, who heads Tuanz, wants the government to develop a fresh national strategy that leads to enforceable legislation and regulations.
He says: "The strategy should ensure the enhancement of the capabilities of government agencies in investigating and combating cyber security threats. This includes developing a coordinated approach within agencies that have cybercrime in their mandate."
Tuanz also wants to see a disclosure regime implemented.
---
Deep South gets 2degrees' 5G
A report in the Southland Times says 2degrees now has 5G coverage in Invercargill's pocket-sized CBD. Spark and One New Zealand already have 5G coverage in the city.
---
Another point of view on old school landline telephones
Writing at the Atlantic, Ian Bogost says the death of the landline was premature:
"Landlines are amazing, and we were wrong to disavow them. I resumed my landline service this summer and quickly found a benefit that my rectangle can never match: My landline is a phone for my entire home, instead of being for a single person who happens to be housed within it."
...
"If a citizen of the present finds it disturbing that anyone else can make their phone ring or buzz at any time, it's because that phone is now with them at all times, including at moments incompatible with interruption.
New Zealand has started removing copper networks and the PSTN exchanges that provide landline calling.
---
---
Starlink revenue jumps, but misses target
Starlink, the low earth orbit satellite network that is a hit with wealthy rural Kiwis, reported revenue of US$1.4 billion last year. That's up from US$222 million a year earlier.
The figures were reported in the Wall Street Journal which goes on to note this is well behind chief executive Elon Musk's target.
Documents shown to the newspaper include a 2015 SpaceX (Starlink's parent company) presentation saying 2022 revenue would be almost $12 billion with $7 billion in operating profit.
The Wall Street Journal reports:
Musk—who is also Tesla's chief executive, owns X, the social-media company formerly known as Twitter and has backed other ventures—is known for setting aggressive goals.
Starlink hasn't signed up customers as quickly as SpaceX had hoped. Toward the end of last year, Starlink had more than one million active subscribers, SpaceX has said. The company thought its satellite-internet business would have 20 million subscribers as 2022 closed out, according to SpaceX's 2015 presentation.
---
In other news...
A high stakes anti-trust court case opened with the the US Department of Justice and 38 states attorneys-general accusing Google of abusing its on-line search monopoly to boost profit, stifle competitors and halt innovation. It could have profound implications for other tech giants.
Te Whai Ao, the Dodd-Walls Centre for Photonic and Quantum Technologies, is to get $12 million of government funding. The money will set up a program that aims to "leverage New Zealand's niche expertise in quantum technology research". The Quantum Technologies Research Programme will focus on "increasing international connectivity and domestic capability".
Microsoft drops Surface Duo software support. It means customers who bought the company's oddball Android device will be left adrift from security updates.
The Download Weekly is supported by Chorus New Zealand.