NCSC defended major telco cyber attack
The National Cyber Security Centre says it disrupted an attack on a mobile operator. One New Zealand to buy Dense Air's 5G spectrum.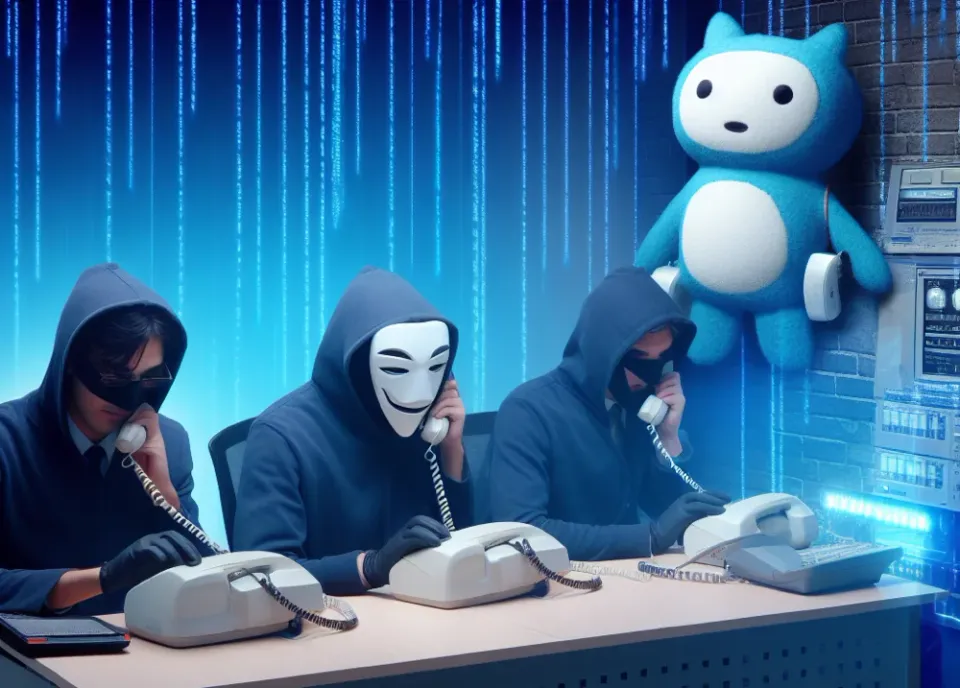 NCSC defended cyber attack on major telco
In its latest Cyber Threat Report, the National Cyber Security Centre revealed it disrupted an attack on customers of 'a major telecommunications provider.
The NCSC says it used its Malware Free Networks disruption capability to see off an attack which could have affected a significant proportion of the Aotearoa New Zealand mobile
market.
In June, the NCSC counted Spark, One New Zealand and Kordia among its 14 commercial partners for MFN. The organisation says it is working with additional partners to extend its reach.
Threat focus moves from state actors to criminals
Elsewhere in the report the NCSC says the threat to New Zealand's computer and communications systems has switched from state-sponsored attacks to criminal gangs aiming for a financial payout.
Last year the NCSC's Cyber Threat Report saw foreign governments or their proxies being behind 34 per cent of attacks. This year that fell to 23 per cent while attacks identified as having a criminal or financial motivation made up 28 per cent of the total.
GCSB deputy director-general Lisa Fong says ransomware remains the most serious threat: "Domestically, and internationally, the NCSC has seen heightened determination from cyber criminal actors attempting to extort payment from organisations."
Increasing severity
While the recorded number of ransomware attacks has remained steady over the past three years, the severity of the attacks has increased.
This year the NCSC reported 316 incidents affecting "nationally significant organisations". This compares to 350 last year.
Fung says: "The difference may reflect a number of contributing factors, including recent disruptions to cyber criminal infrastructure; changing priorities or tactics of states; organisational cyber resilience and maturity; or our increasing ability to disrupt activity before harm takes place".
---
One New Zealand plans to buy Dense Air's NZ business
One New Zealand says it will add spectrum to its 5G holdings by acquiring Dense Air's New Zealand operation.
There are regulatory issues to navigate, but should the transaction complete One New Zealand will gain two 35 MHz blocks off 2600 MHz spectrum. There are five and half years left to run on the rights to this spectrum.
The Dense Air spectrum is not being used at the moment, but both Spark and One New Zealand have spectrum in the 2600 MHz band.
One NZ says if the deal is approved it will use the spectrum immediately.
The Commerce Commission says it has received an application from One NZ for clearance to buy the business.
Because the move will alter the balance of spectrum holdings among the three mobile operators, Spark, One NZ and 2degrees, any changes have implications for competition. If the Commerce Commission decides the move will substantially lessen competition it could decide to veto the deal.
---
Rugby World Cup stats highlight Sky's streaming growth
Sky TV says more than 2.5 million New Zealanders watched its Rugby World Cup coverage on the company's pay TV and free-to-air channel. The company's internal data shows there were more than 7 million streams of the competition on its Sky Go and Sky Sport services.
More than 1.5 million Kiwis watched Sunday's Rugby World Cup final using TV services while 495,000, around a quarter of the total, saw the game on one of Sky's streaming services.
---
One New Zealand appoints chief AI and data director
One New Zealand says it has promoted Summer Collins to its executive team as chief AI and data director. She was previously head of data and growth capability
It's a new role for a business that says it is successfully using AI in its service, network, support office and marketing.
In the press release announcing the appointment One says Collins will be responsible for One NZ's transition to become an AI-led telco. It includes customer experiences in its list of areas where it expects to apply the technology. The company clearly needs help. In the Commerce Commission's first Residential Mobile Rankings One New Zealand came last in every category.
---
Investors not excited by Ericsson and Nokia
A blog post at the Digits to Dollars website looks at the recent stock price fall for telecommunications equipment makers Ericsson and Nokia.
Telecom equipment makers were once giants, today they often seem like afterthoughts. Last week both Nokia and Ericsson reported earnings , and investors were unimpressed with the stocks down ~10 per cent in the aftermath.
There's been a sales slowdown since the glory days of worldwide 5G network builds, but the post says the problem goes deeper even at a time when Huawei, their main rival, is shut out from many markets.
The blog post concludes that the two companies have a narrow focus on selling to mobile operators and are dependent on technology upgrade cycles. Any attempts to diversify have failed to deliver.
---
---
The jury is out of school phone bans
In the recent election campaign, National Party leader Christopher Luxon said if his party was elected it would impose a ban on cellphones in schools. Bans have been tried overseas with varying degrees of success. This week the New York Times looked at the bans operating in the US and UK in ‌School Cellphone Bans Are Trending. Do They Work? The story is behind a paywall.
The story says the bans have had "mixed results". Counterintuitively some schools with bans reported higher levels of cyberbullying. In Spain schools reported less cyberbullying along with better maths and science test scores. Norway found girls in schools with phone bans did better, but there was no effect on boys.
---
In other news...
Apple announced its M3 chip family along with MacBooks and iMacs using the new silicon.
Meanwhile the company has run into problems with the Apple Watch. The International Trade Commission ruled this week that most Apple Watches contain parts that infringe on patents held by Masimo Corp. An import ban and a cease-and-desist order on sales both take effect on Boxing Day which means you'll be able to buy a Watch as a Christmas present, but could struggle to get one if that's what you were planning to spend any money gifts on. Chances are that Apple will pay up and continue selling Watches, but don't bank on it.
ZDNet reports on Microsoft's regrets at having killed off the Windows Phone a decade ago. It's a strange story in more than one way. You may be interested in How Microsoft killed Windows Phone on this site.
Online dating apps are going out of fashion says The Guardian.
A story at the ITP's Techblog looks at plans to build data centres under the sea. They would be more energy efficient, and, if Microsoft is right, can be good for the environment in other ways.
Netflix says its ad-supported streaming services accounts for 30 per cent of new sign-ups.
---
The Download Weekly is supported by Chorus New Zealand.