New Zealand among fastest fibre adopters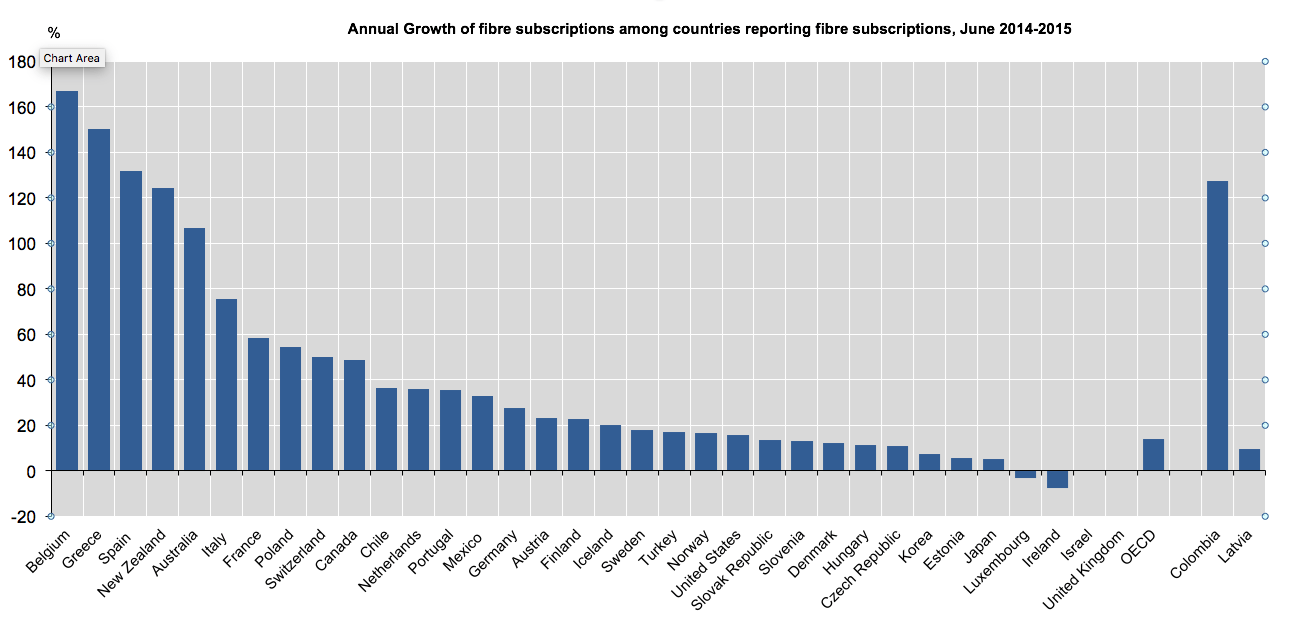 One in five New Zealand homes, schools and businesses on the UFB network has chosen fibre services. That's more early adopters than planners expected.
Communications minister Amy Adams reports there are now around 184,000 connections.
She says: "Connections are now growing at over 11,000 per month. In just the eight weeks since New Year's Day, a further 22,000 households and businesses have been connected — equivalent to the whole of a city the size of Whangarei".
Adams says there are indications the demand is strong in cities and provincial towns. Uptake is highest in Whangarei (26 percent), Blenheim (25 percent) and Tauranga (24 percent).
She also points out that the uptake is likely to accelerate now there is less need for consents to connect users living in shared driveways.
New Zealand is about four years into the first phase of a fibre roll-out which will eventually reach 75 percent of the country. A second phase, now in planning, will take that to over 80 percent.
The 20 percent uptake rate after four years compares with the world's most enthusiastic fibre adopters. The seven countries with the highest fibre penetration are, in order, Switzerland, Denmark, Netherlands, Norway, Korea, Iceland and Sweden. In each case the uptake was at a similar 20 percent level or lower four years in to those country's fibre projects.