Galaxy Note 7 review: Samsung's new champion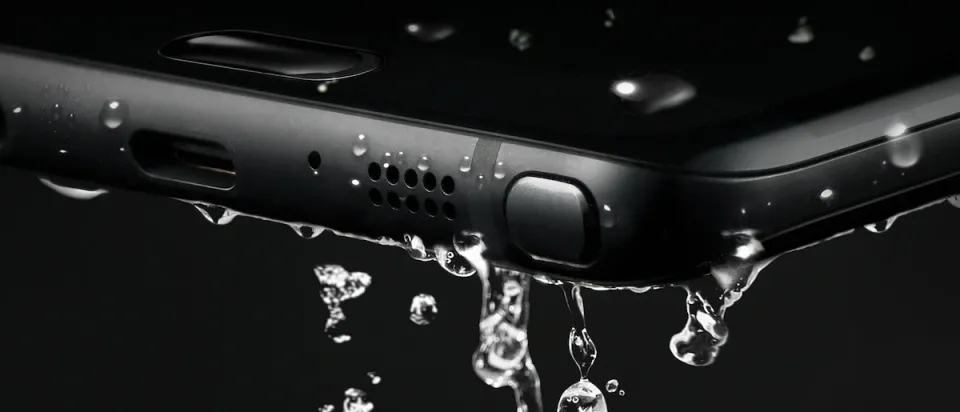 Samsung Galaxy Note 7 at a glance
| | |
| --- | --- |
| For: | All the features: camera, display, design, virtual reality. |
| Against: | Expensive. TouchWiz. |
| Maybe: | You'll love the stylus or ignore it. Likewise iris scanner. Battery life. |
| Verdict: | Android's deserving champion… for now. |
| Price: | NZ$1600 |
If you spend NZ$1600 on a phone, you expect it to tick off some boxes.
First, it has to deliver everything you need from a mobile. If it can add new working-on-the-move tricks to your repertoire that's good too.
At that price you'll want a phone that looks good. It has to feel right and be easy to use. It needs to switch from work to fun in seconds. For the money, you'd expect a great display.
The Galaxy Note 7 delivers all these essential things and more besides. It's hard to find virtual reality software. Yet if you do, this phone will play it for you. If you worry about security, the iris scanner will help you sleep better at nights.
On the Edge
All the best things about the Galaxy Note 7 are from the Galaxy S7 Edge. The two are so similar on a basic level that you may wonder why Samsung offers two separate phones.
The Note 7 and S7 Edge have the same processor and the same camera. Both are waterproof. They have similar, but not identical aluminium cases.
While the screens are different, the Note 7 is larger at 5.7 inches, they amount to the same thing in practice. Both have 2560×1440 resolution. Yes, it looks beautiful, but then all premium phone screens do.
Differences
In use the two phones feel similar most of the time. Yet there are key points of difference between the Note 7 and the S7.
Iris-scanner: Note 7 isn't the first phone to have iris scanning. Microsoft put iris scanning on a Lumia phone. Although it's impressive, iris scanning didn't set the world on fire for Microsoft. Despite the excited reviews elsewhere, it won't sell many extra Samsung phones. Yet it makes the phone feel more modern.
USB-C: what is on the surface a less glamorous point of difference could prove the most important. USB-C is the shape of connectors to come. It's fast, reversible, does video, carries lots of power, small and is an open standard. It's exciting as it opens new possibilities.
Stylus: this is the biggest and most obvious difference. A phone with a stylus is a different beast from one without. More about this later.
A new Note
If you already own a Samsung Note, you'll notice improvements. There's the iris scanner and the USB-C port mentioned above. The 5.7-inch display is better than the screen on the Note 5. Samsung skipped the Note 6 so the Note and S phone lines now share the same version numbers.
Samsung likes curved screens. While they feel special, there's an element of "we chose the curved design just because we can". Sure other phone makers may follow, but curves are not as special as Samsung would have you believe.
On the S7 Edge, there's always a danger you might touch the curved part of the screen by accident. That could make the phone do something unintended. It's less of a problem with the Note 7 which has a gentler curve. In testing it didn't happen at all. Yet the worry remains.
It's hard to remember how big the first Galaxy Note models seemed compared to other phones. Today that 5.7-inch screen feels normal. In fact, it's a little smaller in height and width than the iPhone 6S Plus, although it a touch thicker.
Software
Samsung calls its latest overlay Grace UX. It looks and feels more like stock Android than earlier versions of TouchWiz. That is good. Yet Grace UX still doesn't feel as polished as the software on a Google Nexus phone.
Grace UX isn't going to bother Samsung fans or those upgrading from clunky old handsets. It might disappoint users coming from a recent Nexus or iPhone.
There are neat software touches. When you pull out the stylus, a special app menu opens. At this point the Note 7 steps away from the rest of the Android phone market into a whole new space.
Penmanship
Handwriting on a screen won't help everyone. If it works for you, you will get a lot more productivity out of the Note 7 than other phones.
Among other things, you can use the stylus to jot down a handwritten note. If you haven't tried it, this is far more useful than it sounds. Typing on a tiny screen keyboard can be hard work at times. When you're in a hurry it's often much easier to write a quick note with the stylus.
Handwriting feels as natural as writing on paper. There's a fluidity as the S Pen stylus moves across the screen. Samsung has 4096 levels of sensitivity and the stylus offers different pen styles.
Samsung's handwriting recognition software works well, even if you can't manage perfect cursive. The best part is that handwritten text integrates well with everything else.
Other key points
An always-on screen can keep the time, calendar appoints and other notifications in sight. You can turn it off at night.
The S Pen tucks away neatly inside the case. Samsung has fixed the problem with earlier phones where the pen would get stuck if you inserted it backwards.
Battery life is a weak spot. It can last an entire day, but that's about it.
The Amoled screen works well out-of-doors even in sunlight. Blacks are dark black and colours are bright.
The phone is water resistant.
Conclusion
The stylus and handwriting ability mark the Samsung Galaxy Note 7 as distinct from other premium phones. If the S Pen sounds appealing, then this is the one to choose. Even if you end up not using the S Pen, you'll still have a great phone.
It goes a long way beyond what most people need from a phone and the price is enough to cause nosebleed. Yet almost everything about the phone is first class. For now, it's the one every other phone maker has to beat.
Specifications
| | |
| --- | --- |
| Display | 5.7-inch quad HD (2560×1440) 518 pixels per inch |
| CPU  | New Zealand gets the Octa-core Samsung Exynos 8890. In some other markets the phone has a Quad-core Qualcomm Snapdragon 820 |
| Operating system |  Android 6.0.1 with TouchWiz |
| Memory | 4GB of Ram,  64GB storage + microSD card |
| Camera | 12MP rear camera with optical image stabilisation, 5MP front-facing camera |