Samsung expands Auckland Spark 5G footprint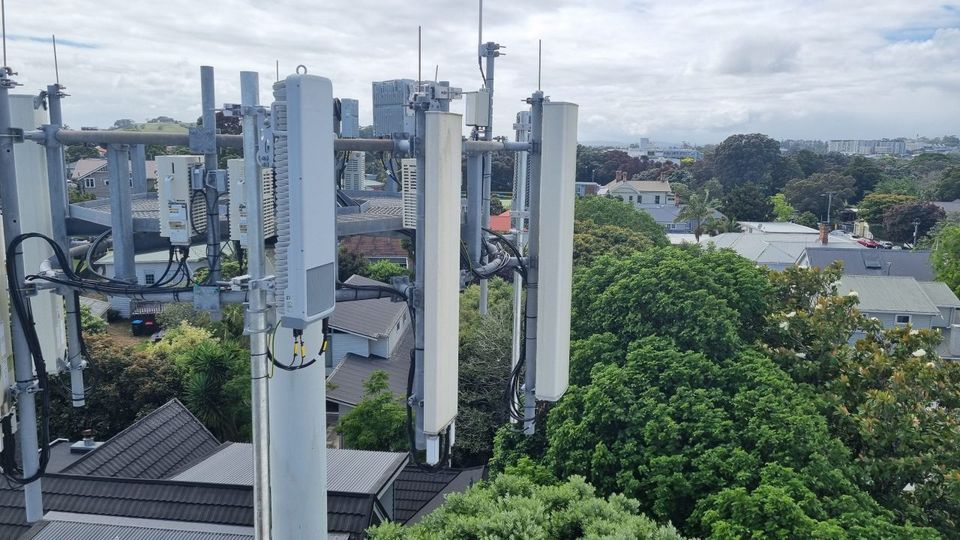 Samsung expands Auckland Spark 5G footprint
Samsung installed its radio equipment at 20 suburban sites to boost Spark's 5G coverage in parts of Auckland. The sites also have upgraded 4G capacity.
After sticking with one technology partner, Huawei, for its 4G network build, Spark has moved to using multiple equipment suppliers. Samsung is mainly supplying equipment for urban Auckland and Christchurch, while Spark uses Nokia hardware elsewhere.
The technology used in Auckland includes Samsung's 5G Massive MIMO ( Multiple Input Multiple Output ) radios which can employ hundreds of antennas in a single panel.
Todd Selwyn, Samsung New Zealand head of networks business says: "The unit we're using is called a 32T/32R, which means it has 32 different receivers and 92 antenna elements. It is suited for urban areas where it can carry four times as much traffic as the units Spark uses in rural areas.
Multiuser MIMO
"We have a technology that we call multiuser MIMO. The analogy is that it is like a freeway: Everyone connecting is getting the same level of service, uplink and downlink.
"Usually when you get more and more people connecting to a cell tower, you start to lose performance. Multiuser MIMO maintains that performance. It was one of the technologies Samsung pioneered, which is why you see our technology in urban environments with a lot of people connecting to the tower."
Spark's technology evolution tribe lead Renee Mateparae says: "We're thrilled to have expanded 5G coverage across Auckland at pace whilst simultaneously upgrading 4G capacity – providing Aucklanders with an enhanced wireless experience."
---
Apple launches four iPhone 14 models
There were few surprises in Apple's iPhone 14 event which showed incremental updates to the company's product line when compared with last year's iPhone 13.
The standout feature of the new phones is Emergency SOS via satellite. It's not a full satellite phone, you'd need bigger antenna for that to work. What this will do is contact a satellite based emergency service if you are lost in the wilderness beyond the range of a mobile tower. It sends a compressed message to emergency services. You need to point the phone at a satellite.
Prices for the iPhone 14 Pro start at $1999 and the iPhone 14 Pro Max starts at $2199.
---
Southern Cross Next cable monitoring with FibreSense
Southern Cross Cable Network is using threat detection technology FibreSense to cover a 450km stretch of its new Southern Cross Next cable connecting Australia, New Zealand and Los Angeles. FibreSense's DigitalAsset Marine will monitor the shore-end network from the cable landing station to the first repeater.
FibreSense is able to locate and warn of events that could damage a fibre cable on the seabed such as dragged anchors, entangled fishing nets and even deliberate tampering.
---
In other news…
At the NZ Herald Jamie Morton reports the future of the Warkworth radio observatory run by AUT is uncertain with the university planning deep cuts. The Warkworth site will be familiar to older industry insiders; Telecom used it for international telecommunications.
Writing for ITP's tech blog, Peter Griffin says many farmers don't see value in digital technologies. A survey found 41 percent of farmers aren't interested and the majority of those who embrace technology use it for office-based applications like payroll and accounting.
Online retailer 1-Day, which is part of the Warehouse Group was fined $840,000 for misleading customers. Among other dodgy behaviour, deals that were promoted as "today only" would run for days and claims about stock shortages were shown to be untrue.
IDC says the ANZ market for big data and analytics is worth US$5.5 billion this year and growing at an annual compound rate of 13.3 percent. The research firm named banking, government and telecommunications as the top three industries dominating spending.