Spark turns in solid result
Good financial results at Spark and Chorus. 2degrees extends its eSim coverage. Cybercrime losses rise as incidents fall.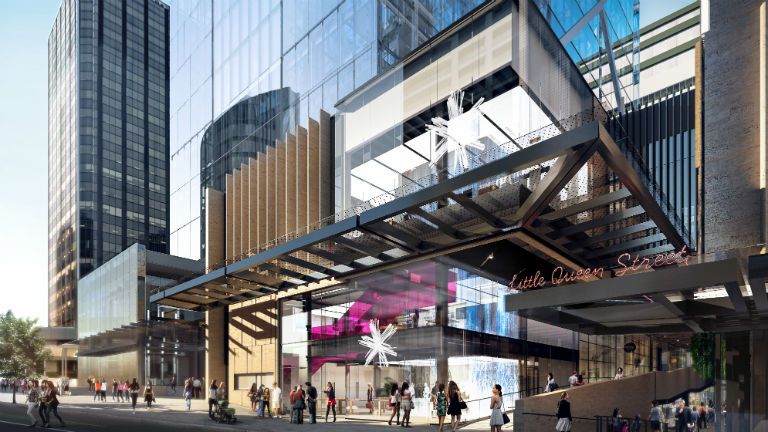 Spark reported a solid revenue increase of 3.5 percent to $3,729 million for the 2022 financial year. Net profit did even better climbing 7.6 percent to $410 million.
The company's mobile business led the way with revenue growing 5.5 percent during the year and outperforming rivals mobile operations. Much of the growth came from Spark's lucrative Endless mobile plans which saw a 13 percent increase in customers during the year.
Broadband revenue was down 4.6 percent at $639 million. While Spark's results statement says broadband customer numbers were stable in the year, the market grew, which suggests Spark lost market share.
Spark added 16,000 fixed wireless broadband connections during the year. The company now has 28 percent of its broadband customers on wireless which attracts higher margins than fibre broadband. The company says it is on track to have 30 percent of broadband customers on fixed wireless by 2023.
Cloud disappoints
Cloud, security and service management revenues were, in effect, flat at $446 million up a mere 0.7 percent up on last. Spark says Covid lockdowns, project delays and supply chain disruption all contributed to slow performance.
Spark's IoT and Health businesses may be small compared to the rest of the business, but both saw standout growth. The company's IoT revenue was up 22 percent with connections climbing 75 percent. Spark Health revenue was up 46 percent and a large contract helped fuel the company's net profit.
There was a 2.8 percent increase in Ebitda which was at the top of the guidance range. Net profit after tax was up 7.6 percent to $410 million.
CEO Jolie Hodson says: "We are on track to deliver the substantial investments we are making in the digital infrastructure that underpins Aotearoa's digital economy and our growth".
Analysts expecting to see a capital return after Spark sold 70 percent of its cell tower network for $900 million earlier this year were not disappointed.
The company plans to return $350 million to shareholders through a share buy-back and says it will increase dividend payments for the first time in seven years. The remainder of the money will be used to invest in high growth digital services including IoT and the health business and to pay down debt.
---
Chorus banks 25 per cent profit jump on back of fibre growth
Chorus turned in a $64 million profit for the 2022 financial year. That's up 25 percent from last year's $51 million.
Revenue inched up from $955 million to $965 million and Ebitda followed suit moving from $657 million to $660 million. That's a fraction behind the forecast Ebitda range of $665 to $685 million.
This year is the first time in a decade that Chorus has earned more than it is investing in building the network. As a result the company confirmed this years 35 cents per share dividend payout and increased its dividend guidance for the next two financial years.
Chorus CEO JB Rousselot says, "Financial year 2022 was a crossroads year for Chorus with the core elements of our utility-style regulatory framework now settled and the finish line in sight for our 11-year fibre rollout."
The fibre network is now 98 percent complete with another 17,000 premises left to pass by the end of the year. Uptake is now at 69 percent, in areas where fibre is more established it is now trending towards 80 percent.
Chorus forecasts earnings of between $655 and $675 million for the 2023 financial year.
Data demand continues to rise
Chorus says the data traffic on its network increased 23 percent during the year. The monthly average household data usage for a fibre user is now 567 GB up from 500 GB a year earlier.
Rousselot says: "Remarkably, about 15 percent of fibre consumers are using more than 1,000 GB of data a month, and we're forecasting that to be the average residential household usage by 2025.
"Gigabit connections now represent 23 per cent of our residential fibre connections and nearly a third of all new connections. Our multi-gigabit Hyperfibre services are now gaining traction with more than 1,000 primarily residential connections, and we expect Hyperfibre's uptake to mirror that of our gigabit service.
As fibre uptake continues to increase, Chorus plans to step up from tentative trials of removing copper in fibre-connected areas to a faster pace.
---
2degrees extends eSim coverage
2degrees is to offer eSims to consumers who use certain Apple, Samsung or Oppo devices. This follows the announcement earlier this month of eSims for business customers.
An eSim provides the same functionality as a physical SIM card, but without the need to install any hardware.
---
Reported cyber incidents down, losses up in second quarter
Cert NZ says 2001 incidents were reported to the organisation in the second quarter of 2022.
While that's 14 percent fewer incidents than in the first quarter, the direct financial loss reported was up at $3.9 million in the quarter. A third (32 percent) of those people who reported a loss, lost more than $1000.
The higher loss is down to an increase in targeted phone-spoofing scams and a rise in romance scams.
---
Doctors to stop faxing prescriptions
The government is expanding its e-prescription service and changing rules so that doctors no longer need hard copies, physical signatures and fax machines to send scripts to pharmacies. Not only will it reduce costs and speed processes, but it means doctors will no longer struggle with ancient hard to maintain fax hardware.
The New Zealand e-Prescription Service is an electronic health information exchange broker operated by the Ministry of Health. Doctors can use it to send prescriptions through a secure channel where they are passed on to pharmacies to be dispensed.
---
In other news….
Chinese tech giant Tencent reported its first year-on-year quarterly decline in revenue. The Chinese government's restrictions on big technology firms is hurting Tencent which has yet to receive the licences it needs for this year's video games.
Reports say Apple has told headquarters work-from-home employees that they must return to the office at least three days a week from September 5th. It's not the first attempt to get everyone back to the building, previous back-to-office orders floundered during Covid outbreaks.
The Wall Street Journal reports: "More than $100 million worth of non-fungible tokens(NFTs)were stolen over the past year, according to blockchain analytics firm Elliptic."
Cyber security firm Acronis says the worldwide damage from ransomware will hit US$30 billion next year.