Sony WH-CH520 review: Low-cost Bluetooth headphones
Decent sounding headphones from a known brand at a low price. While there are few features, you won't find better headphones for under NZ$100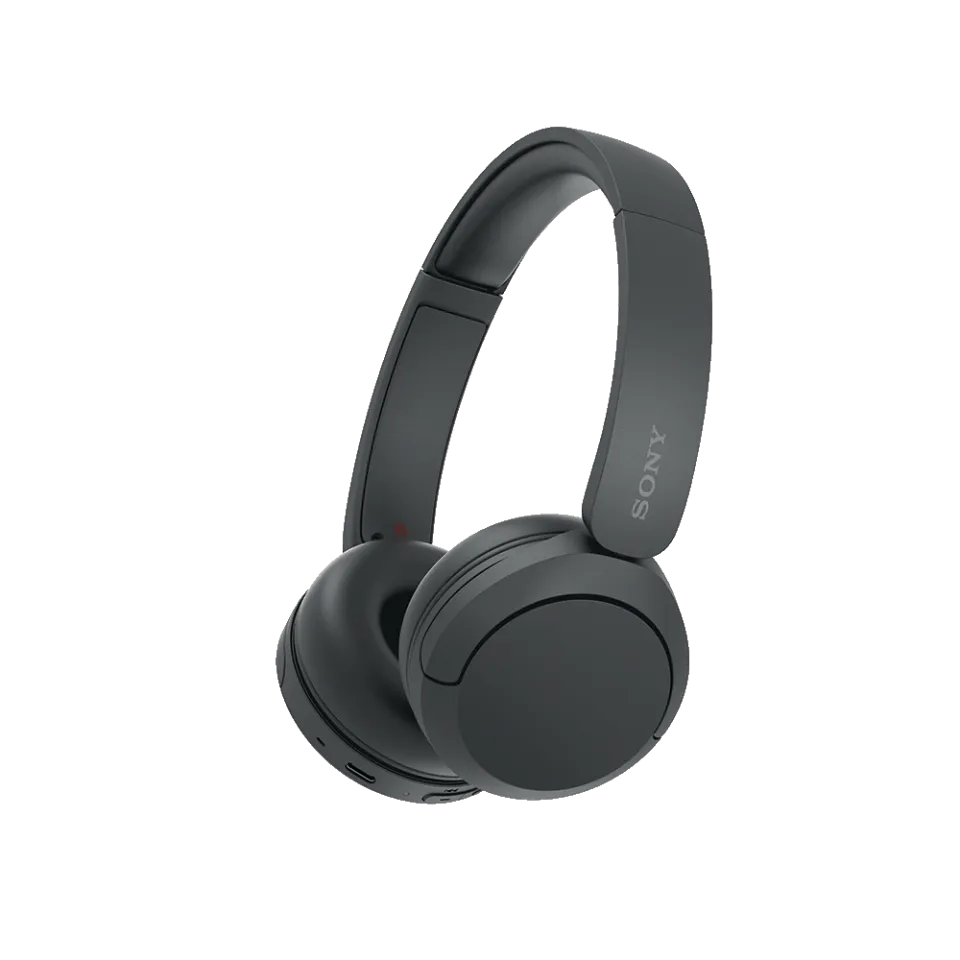 If you are on a tight budget and looking for decent Bluetooth sounds, Sony's NZ$89 WH-CH520 headphones are hard to walk past.
That money won't get you active noise cancelling or fancy features. It does buy up to 50 hours of battery life, Sony's Digital Sound Enhancement Engine1 and Bluetooth Multipoint which eases the handover as you move between devices.
There is voice control and the WH-CH520 will work with Sony's Headphones Connect app.
You can buy the WH-CH520 headphones in four colours. There's black, white and beige. Sony sent a blue pair for testing.
Surprisingly good sound
The sound is surprisingly good. You'd need to spend three or four times as much as you pay for the WH-CH520 to get a noticeably better sound.
You'll be more than satisfied using the headphones to listen to voice calls or Zoom calls. The built-in microphone is average. You may be better off using your phone, tablet or laptop mic.
Headphone and earbud makers have a habit of boosting the bass and treble, occasionally pushing headphone speakers beyond their natural range and introducing distortion. Sony hasn't fallen into this trap.
Balanced
Instead you'll hear a pleasing well balanced sound. It's not as natural as you might get from more expensive headphones and there's a lot of audible compression, but you'd expect that in this price range.
You'll be happiest if you listen to pop music or the less bass-heavy EDM. Mainstream rock works well, although prog rock fans might hit against the headphones' limits if the music ventures into classical territory.
Classical music is less satisfying. If you are a fan then you would be better off spending more on headphones. Likewise, if you want lossless digital music or spatial audio, you should shop elsewhere.
Sony's DSEE is optional. You can select it from the headphones app. Sony says it puts back the detail that is lost when music is compressed. In testing this was, at best, marginal.
This could be down to the specific tracks tested, despite running through a range of styles. What you do get from DSEE is a fraction more warmth. It's nicer with DSEE than without, but the feature doesn't take the headphones up a class.
Looks
The WH-CH520 headphones may be cheap, but they don't look it. At least not at first. They may get scruffy with use, but from new they look classier than $89 suggests.
At the same time they are more comfortable than alternatives in this price range. They have decent cushioning and fit well on a standard head. If you have previously used more expensive headphones you'll notice a difference. If you are new to Bluetooth over ear headphones it won't bother you. Once again, you'd need to spend a fair bit more to get a better feel.
One area where the cheapness shows is the on-off and volume controls. There are trickier to use than those on more expensive headphones, at times you can press the buttons and nothing happens. Other times you can overcompensate and blast your ears with sound.
Verdict: Sony WH-CH520
These are decent sounding headphones from a known brand at a low price. While there aren't many features, you won't find better headphones for under NZ$100. A safe, affordable choice.
---
DSEE Engine, is a Sony technology that improves the sound quality of compressed audio files. It restores the high-range sounds removed by compression. ↩︎