Spark joins Ericsson, Red Hat for 5G standalone trial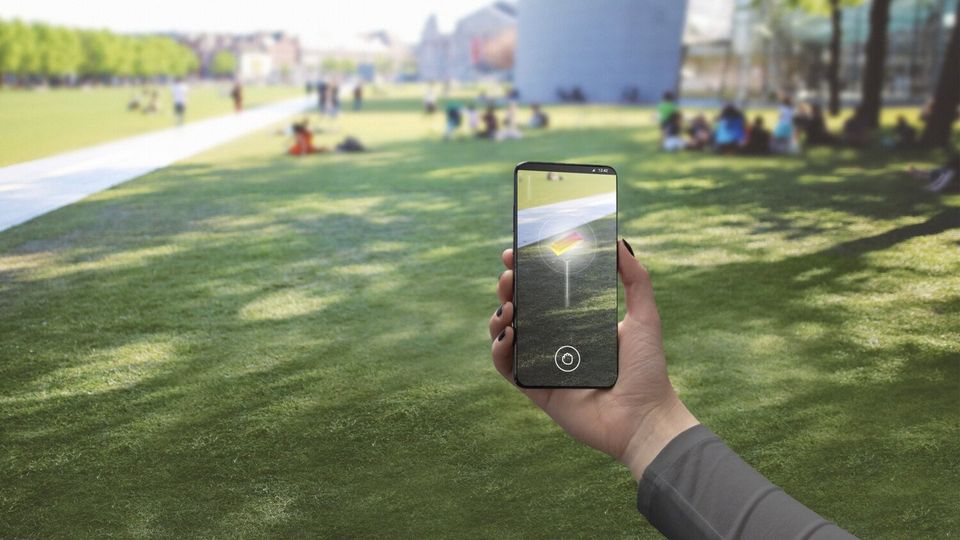 Spark, Ericsson and Red Hat say they have successfully completed New Zealand trials of 5G standalone technology.
Until now New Zealand's 5G networks have offered greater speeds and capacity while lowering latency, but have been unable to give customers a full 5G experience.
That's because existing 5G networks are overlaid on the old network core or backbone built for 4G.
5G standalone upgrades that core, meaning the entire network uses the newer technology. In practice it means network operators can finally offer all the 5G benefits that have been hyped, but not delivered, since the technology was first talked about.
Spark trial
Spark's trial used Ericsson's 5G Core running on Red Hat's OpenShift hybrid cloud platform. This was integrated with
Spark's 5G Fixed Wireless Access Network (FWA) to test fixed wireless broadband.
Ericsson says the "trial successfully confirmed and validated the technical capabilities of 5G standalone technology on Spark's network.
"The trial is part of the ongoing groundwork that Spark is undertaking to prepare for the roll out of a 5G standalone network at scale in the future and explore the future benefits of 5G."
Opening the door
Spark technology tribe lead Nilay Rathod says: "This proof-of-concept demonstrates the potential that 5G standalone technology offers to our Spark network, opening the door on capacity and low latency to help accelerate Internet of Things trends, such as connected cars, smart cities and industrial IoT.
"The benefits of this technology include greater opportunities for our partners and better services for our customers."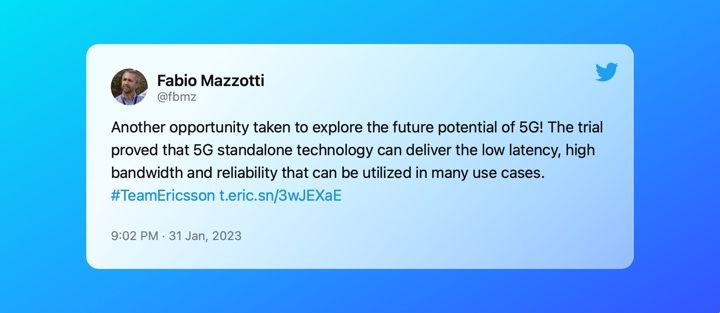 ---
Ginny Andersen picks up Communications portfolio in cabinet shuffle
Hutt South MP Ginny Andersen has replaced David Clark as the minister for Digital Economy and Communications in a cabinet reshuffle. She also takes on the small business and seniors portfolios along with becoming an associate minister of immigration and associate ministry for Treat of Waitangi negotiations.
Andersen will join the cabinet. She was first elected to Parliament in 2017 and until now has chaired the Justice Select Committee.
Communications industry leaders will be pleased to see immigration sit alongside the communications portfolio. Recruiting talent from overseas is a major problem for telcos.
Clark will retire before the next election.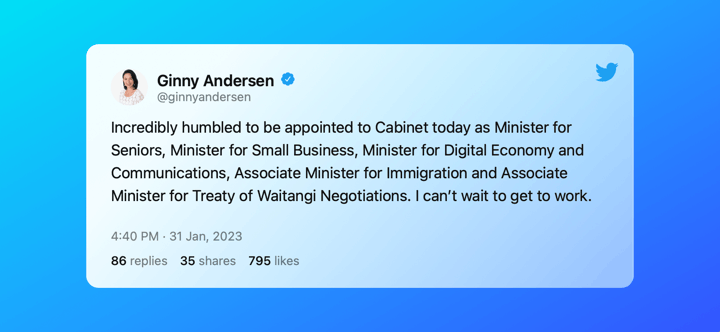 ---
Robyn Kamira's Toi Hangarau report highlights Māori tech opportunities
Toi Hangarau, a report on Māori-owned technology businesses, looks at the 72 companies employing 1310 people in the sector. The report is published by Robyn Kamira of Paua Interface.
The report found the best performing Māori tech companies are active in four areas: cloud, cyber security, human-machine interface and the Internet of Things.
It highlights concerns about the low number of Māori in the wider technology workforce (four per cent). Toi Hangarau says the companies it looked at, which are all small, have limited professional development capability.
The report goes on to recommend strategies for investors wanting to support the companies and make a positive impact on the nation's economy and workforce development.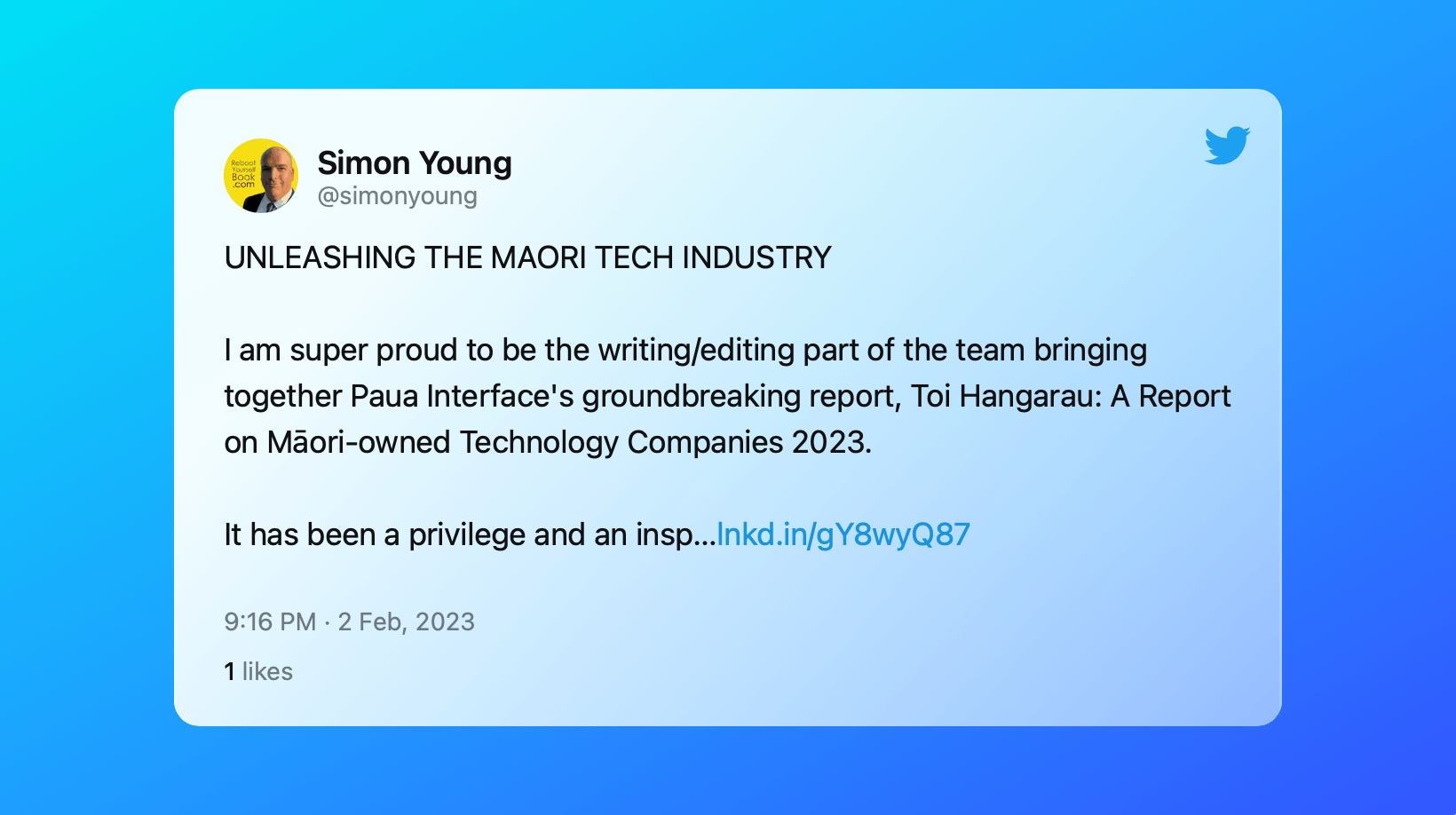 ---
Samsung unpacks Galaxy S23 series
There was a time when a Samsung Galaxy phone launch was a big deal. This week's arrival of the Galaxy S23, S23 Plus and S23 Ultra on went almost unnoticed.
Like all mainstream phone launches in recent years, the S23 is about incremental improvement, albeit a lot of incremental improvement. While the new models sport larger batteries, more powerful chips and improved photography, you could say the same about any recent flagship phone launch.
The most eye-catching specification is the 200 megapixel camera on the Ultra model. It promises much better low-light performance and faster focusing. There are a total of four cameras on the rear of the phone and one on the front. Two of the rear cameras have zoom lenses.
S23 models use Nvidia's GeForce RTX 4070 graphics card for games with heavy processor demands and for live-streaming playability.
Samsung's recommended New Zealand price for the Galaxy S23 starts at NZ$1400 for a phone with 256GB of storage. The S23+ costs NZ$1750 for the 256GB version and $1950 for a phone with 512GB. A Samsung Galaxy S23 Ultra will set you back NZ$1900 or $2700 if you opt for the version with a terabyte of storage.
Spark, 2degrees and Vodafone each have lower priced deals for pre-order customers willing to sign contracts.
The phones launch at a time the phone market is at its softest for years (see next story) with inflation worries encouraging consumers to keep their hands in their pockets.
---
Worldwide device sales set to drop 4 per cent in 2023
Gartner says shipments of devices are set to decline for the second year in a row. The analyst company forecasts shipments of PCs, tablets and mobile phones to drop 4.4 per cent to 1.7 billion units. In 2022 device shipments plummeted 11.9 per cent.
The company says: "The depressed economic market will continue to dampen demand for devices throughout 2023. In fact, end-user spending on devices is projected to decline 5.1 per cent in 2023… We do not expect relief from inflation and the bottom of the recession to occur until the fourth quarter of 2023."
Gartner forecasts PC shipments will drop 6.8 per cent, tablets 2.9 per cent and mobile phones will drop 4 per cent to 1.2 billion units down from 1.3 in 2022.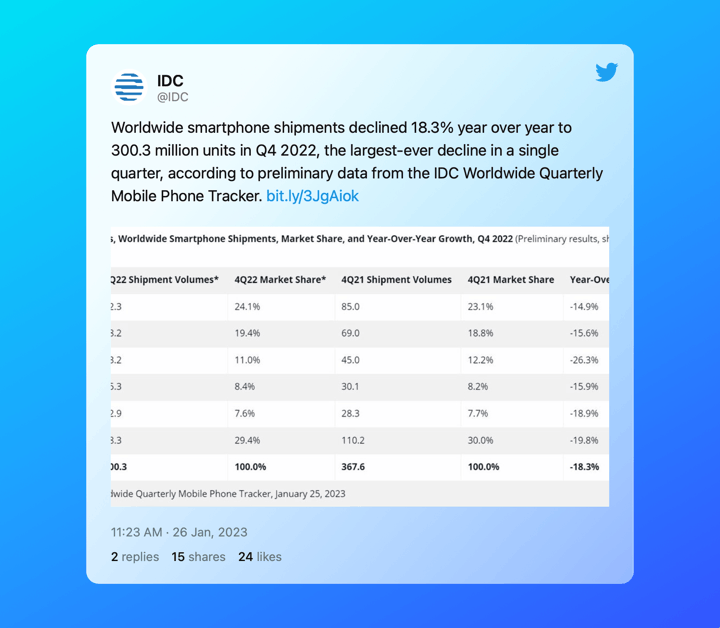 Phone camera resolution continues to improve
Phone sales may be down, but megapixel counts continue to grow. Counterpoint Research's Smartphone Camera Tracker found the share of 10 megapixel to 12MP cameras increased thanks to Apple iPhones while the share of 50MP cameras grew as mid-range and high-end phones moved up. The share of cameras with more than 100MP "has been growing steadily".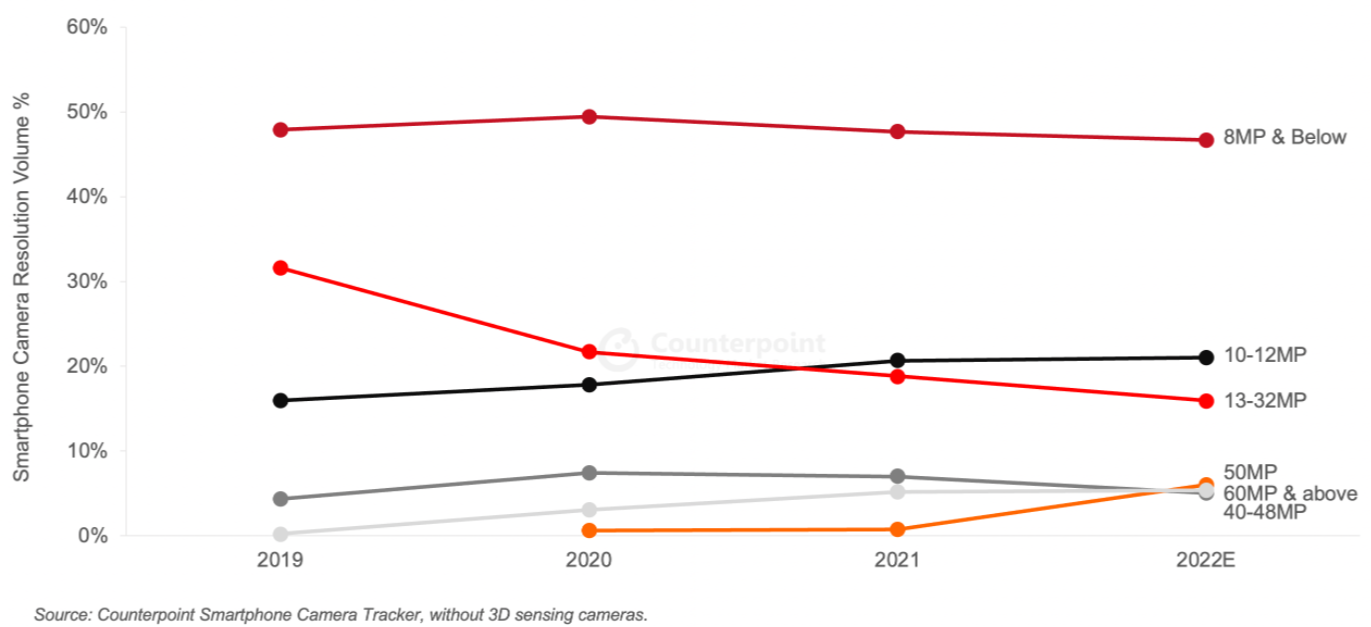 ---
Dell'Oro analysts bullish on PON equipment sales
International sales of passive optical network (PON) equipment for fibre-to-the-home deployments, cable broadband access equipment and fixed wireless customer premises equipment (CPE) will increase from now to 2027.
Dell'Oro Group says service providers plan to continue expanding fibre and DOCSIS 4.0 networks, while at the same time expanding the types of services they deliver to residential subscribers.
A forecast from Dell'Oro says PON equipment revenue is expected to grow from US$11 billion in 2022 to $13.2 billion in 2027. The main areas of growth will be XGS-PON deployments in North America, EMEA, and Central and Latin America.
Revenue for fixed wireless CPE is expected to reach US$2.2 billion by 2027, led by shipments of 5G sub-6GHz and 5G Millimetre Wave units.
---
In other news…
CommsDay reports on moves by 22 regional submarine cable operators to share a common maintenance contract with Alcatel Submarine Networks and OMS Group. The industry newsletter says pooling arrangements like this are common in the sector.
Netflix's crackdown on account password sharing is moving ahead. The company says it will use IP addresses and device IDs to determine if someone is logging on from a location other than the customer's primary address.
The number of Americans using Twitter has dropped nine per cent since October, says an academic study by the Covid-19 Consortium for Understanding the Public's Policy Preferences Across States. It is now used by 29.5 per cent of Americans, down from 32.4 per cent. There's a clear political slant to the changing numbers with Democrats more inclined to bail out after Elon Musk acquired the business.
Dell included Wellington and Auckland for the first time in its WE Cities Index, a worldwide ranking of 55 cities based on their ability to attract and support women entrepreneurs. Wellington ranks at 14 on the list with Auckland trailing at 18. These compare with Sydney at 9 and Melbourne at 12. London and New York are first and second.
Jon Brewer makes an important point about the MBIE's Radio Spectrum Management: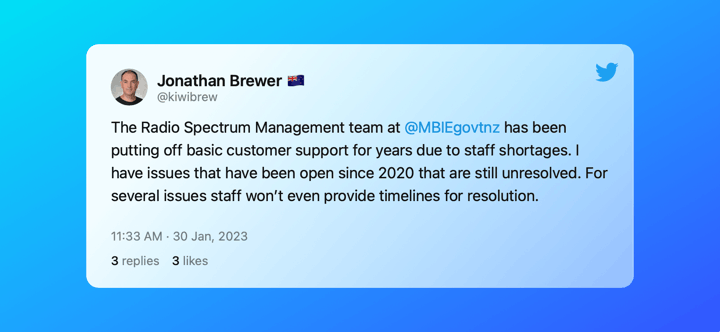 The Download Weekly is supported by Chorus New Zealand.
Download Weekly is a free wrap of New Zealand telecommunications news stories published every Friday.
All it requires is an email address. Your address is only used to send out the newsletter. I won't sell it to anyone.