Connexa pays a billion for 2degrees' towers
Connexa pays a billion for 2degrees' towers. Includes 1124 existing towers, potential for infrastructure sharing with Spark towers.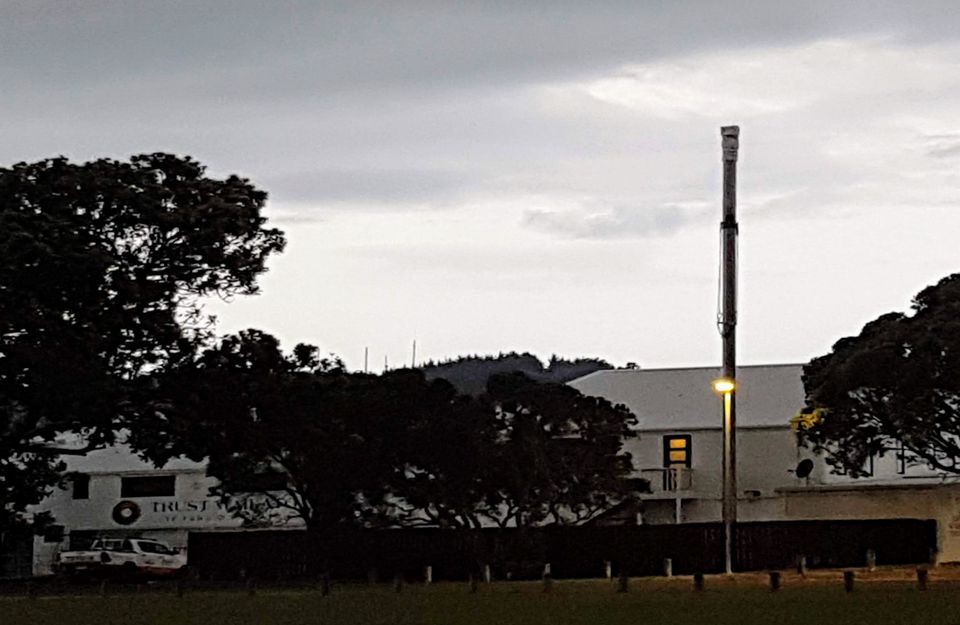 Includes 1124 existing towers, potential for infrastructure sharing with Spark towers
Connexa, the company formed when Spark sold its mobile towers, and the Ontario Teachers' Pension Plan have agreed to pay $1.08 billion for 2degrees' mobile tower network.
The deal covers the right of use of 1124 existing towers for 20 years along with a right of renewal. As part of the agreement, Connexa will build or co-locate a further 450 sites over the next ten years.
As with the Spark and Vodafone tower sales, 2degrees will continue to own and operate the active network components. The deal only covers passive assets. The telco will manage radio access equipment, spectrum assets, transmission and backhaul.
2degrees CEO Mark Callander says the tower sale will enable further investment in building the company's 5G mobile network and allow it to focus on its core business.
He says: " …towers and real estate is not where we innovate. What we do with the active network layer is key and will continue to be the focus of future investment – this is where we will differentiate and grow."
Spark previously had a 30 percent stake in Connexa after its tower sale was completed in October.
The expansion will be funded entirely by equity capital from Ontario Teachers, which means that organisation's Connexa shareholding will rise from 70 to 83 per cent, leaving Spark with around 17 per cent of the expanded business.
Spark says it will retain its existing governance rights including board representation.
The deal is subject to approval from the Overseas Investment Office (OIO) and Commerce Commission which will take until mid-2023 to complete.
After it completes Connexa will control around 2300 towers.
Connexa CEO Rob Berrill says the addition of 2degrees' towers and the committed build to suit programme means: "…we will be able to achieve greater operational efficiencies through increased infrastructure sharing, which means fewer unnecessary mobile tower builds in local communities and faster deployment of towers to improve network coverage and capacity across Aotearoa."

---
Spark pulls the plug on Sport
Spark says it will close its streaming sports service on July 1, 2023. The majority of its programming will move to TVNZ, although that is subject to the agreement of the rights holders.
In a media statement the company says the decision to close the business was down to the escalating cost of rights to sports and a broader range of investment opportunities elsewhere in the business.
Spark entered the sports streaming business in 2019 in the run up to the Rugby World Cup after the company surprised everyone with a winning bid for the competition rights. In the race to prepare for the first streamed major Rugby tournament, Spark, along with the other telcos and the fibre companies hardened the nation's broadband infrastructure to cope with expected demand.
This proved to be a vital investment when, in early 2020, the Covid pandemic arrived. However, pandemic lockdowns around the world meant many major sports events were put on hold at the time Spark Sport might have otherwise been gaining momentum.
Spark will write off $52 million during the 2023 financial year. The figure includes content rights obligations which, in some cases, extend to 2028.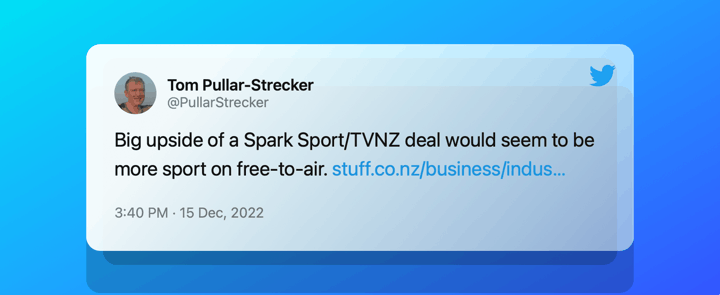 ---
UFB build completes at Opononi
Chorus engineers laid the last fibre in the second phase of the UFB network earlier this week. The network completion was marked by a formal ceremony in the Northland settlement of Opononi.
Comment: Fibre for the other 13 percent
New Zealand's UFB fibre network reaches 87 per cent of the population. The other 13 per cent, mainly in rural areas, are left behind. We need to fix that.
---
Telecoms technician makes immigration Green List
Skilled telecommunications technicians are among the worker categories added to the government's immigration Green List.
On Monday Immigration Minister Michael Wood announced a series of rule changes allowing businesses to recruit overseas candidates to fill employment shortages. One measure was a resumption of the skilled migrant category.
This is music to Chorus chief executive JB Rousselot ears. He
says Chorus and its service partners face a challenging situation finding enough workers t meet the demand.
Chorus is short of around 350 fibre and copper technicians.
Rousselot says: "The inclusion of telecommunications technicians on the Green List will make it easier for Chorus to find workers who are qualified and experienced in this field.
"We are doing everything in our power to find and train local technicians, but given the tight job market, we have been unable to secure enough workers within New Zealand, despite significant efforts to do so. The 'help wanted' sign has been well and truly out and it is a huge relief that the Government is now helping."
---
Spark and BNZ customers get unmetered mobile banking
Spark has cut a deal with the Bank of New Zealand allowing anyone who is a customer of both to get unmetered mobile banking. The deal covers BNZ's own banking apps and web-based banking. BNZ has similar deals already in place with both Vodafone and 2degrees.
It's a nice-to-have offer that helps build the bank's brand and smooth customer relations.
Yet, realistically, online banking is a low-data activity. It takes a trickle of bits to move money from one account to another.
Making mobile banking unmetered isn't going to change anything much for the majority of customers, the monthly amount of data involved used would be a rounding error. Yet for less well off customers, students and people on low incomes, being able to pay bills when the monthly or weekly data quota is close to zero would make a significant difference.
---
Zeronet aims to be sustainable ISP
Compass founder Karim Hussona is behind Zeronet, which claims to be New Zealand's first sustainable internet service provider. The Company promises to plant five trees for every customer signing up for a plan. It says it will offset all carbon emissions and use solar power for its offices and infrastructure. The goal is to earn a Toitū carbon-zero certificate.
---
In other news…
Agribusiness PGG Wrightson is using Spark IoT technology to monitor the temperature of fridges used to store animal vaccines. The aim is to reduce waste caused by faulty fridges or people leaving the door open. PGG Wrightson needs to provide audit information on fridge temperature to show vaccines have been properly stored. Automating this frees staff for other work.
Gartner says worldwide government IT spending will grow 6.8 per cent to US$590 billion in 2023. It says government agencies are modernising legacy IT and investing in "initiatives that improve access to digital services as constituents increasingly demand experiences that are equivalent to online customer interactions in the private sector". Worldwide government spending on telecommunications services will remain flat next year.
The US Federal Trade Commission (FTC) voted 3–1 to block Microsoft's takeover of video game company Activision Blizzard. The regulator says it has concerns the deal would stifle competition by denying rivals access to popular games. Microsoft's US$68.7 billion offer would be the biggest-ever gaming deal in a sector that is fast consolidating. The move confirms earlier reports US regulators are acting to prevent tech giants from expanding through acquisition.
A report at Bloomberg says Apple will soon let users install alternative app stores on iPhones and other other devices. The change is set to come next year when the company delivers its annual iOS update.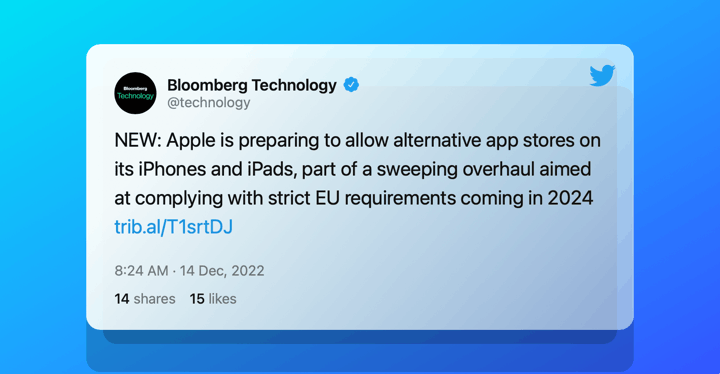 Microsoft's December 2022 Cyber Signals report says Ransomware now threatens Internet-of-Things projects. It says there are severe vulnerabilities in most industrial controllers and "Critical infrastructure security is a worldwide challenge and difficult to tackle."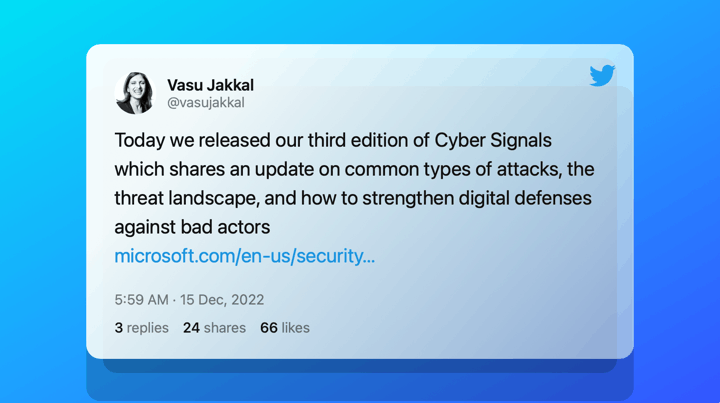 ---
The Download Weekly is supported by Chorus New Zealand.
Download Weekly is a free wrap of New Zealand telecommunications news stories published every Friday.
All it requires is an email address. Your address is only used to send out the newsletter. I won't sell it to anyone.
I'm not collecting the data for anything other than sending out the newsletter. Your name isn't going to be sold anywhere.