UFB not stopping at 87% coverage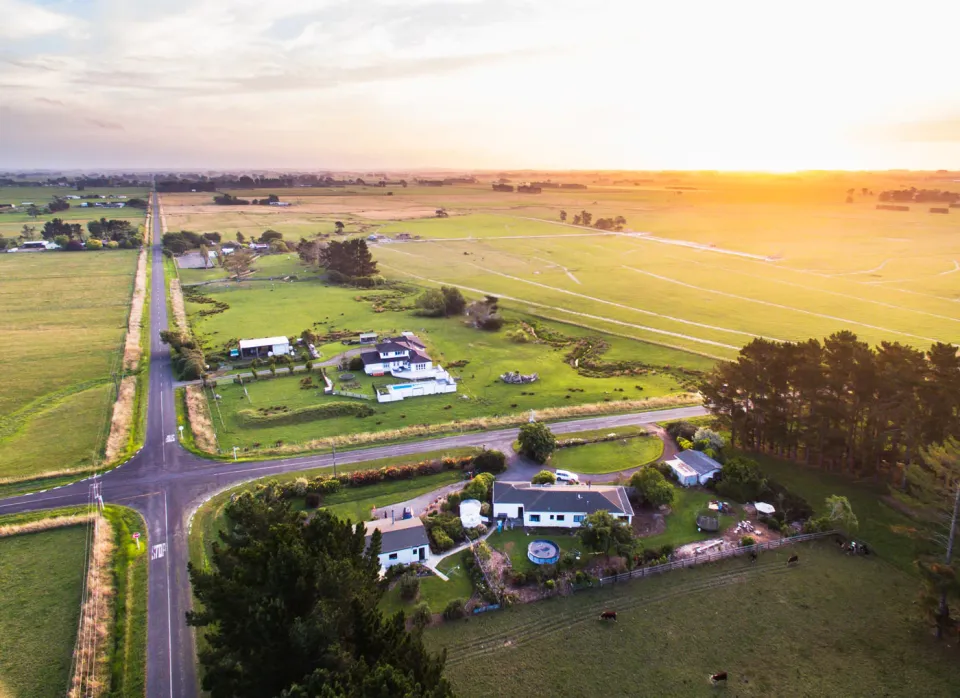 NZ fibre footprint will extend beyond 87 per cent coverage
Communications minister David Clark says the government plans to further extend the fibre network.
As you read this, Chorus engineers are connecting the last few homes to the ultrafast broadband network. The latest connections mean that 87 per cent of New Zealanders are now able to connect to fibre. It's the culmination of an 11 year infrastructure build that has come in on time and within budget.
On Thursday Chorus held an event in Wellington to mark the end of the UFB project. Speaking at the event, Clark said he expects to release a document outlining the government's strategic vision to further improve New Zealand connectivity over the next ten years.
He says: "It will put us on a path to providing further significant benefits for rural and remote communities and businesses.
"Further focus is needed to think about connectivity for our rural communities. Government will continue to work on future projects expanding the fibre footprint beyond the current areas.
"This will be one of the things taken into consideration as we outline those plans. We know fibre won't be the answer to everything in every situation, finding the right mix of technology solutions and increasing people's awareness about the options available to them will be a challenge."
Chorus plans more fibre
Earlier at the same event Chorus CEO JB Rousselot made it clear that Chorus intends to build more fibre. He said that while New Zealand's fibre network is the envy on many countries around the world, things have moved on since the project started.
"On a recent trip to Europe, I learned that building fibre and fibre access has become a key priority. We shouldn't rest on our laurels, there is more to be done."
Rousselot says it is time to think about the 13 per cent of New Zealanders, 650,000 people, who are not on the fibre footprint: "There's not going to be one solution to fix that."
He referred to an NZIER report Chorus commissioned that says building fibre to rural areas will bring $16.5 billion in economic benefits. The report says closing the rural digital divide will save each rural household around $6500 a year.
NZIER report calls for digital parity
In the report, Rural Connectivity: Economic Benefits of closing the rural digital divide, NZIER says the main beneficiary of extending high capacity networks would be rural households. The $6500 savings would include broader employment opportunities, the ability to use telehealth services and easier online interactions with banks or government agencies.
Rural businesses will get around $344 million a year in time savings and a further $189.5 million from productivity gains.
You can hear me talking about the potential fibre network extension on RNZ Nine-to-Noon with Kathryn Ryan.
---
IDC says telco sector is flat
Research company IDC says New Zealand's telecommunications market is flat showing growth of 0.4 per cent in the year to June 2022.
2022 IDC Telecommunications Market Analysis and Forecast Report – Worth Its Weight in Gold – says there was a strong performance in consumer broadband and pay monthly mobile plans during the year, but much of this was offset by weak mobile phone handset sales.
Associate research director Monica Collier says it was a year of renewed focus on digital innovation: "While geo-political pressures, inflation, and supply chain disruptions are causing some headwinds, the telcos are recognising the need to execute on digital first strategies and grow digital product and service revenue".
She says retail broadband remains a diverse and competitive market with companies outside the traditional telco sector continuing to win market share. The telcos are working on margin strategies and sweating their investments in mobile networks by getting as many customers as possible off of fibre and onto fixed wireless plans.
Collier mentions the rebranding in the industry with the newly merged 2degrees wrapping brands such as Orcon and Slingshot into the main 2degrees brand and the renaming of Vodafone as One New Zealand.
Starlink's impact
The report says Low Earth Orbit satellite networks like Starlink are likely to have a big impact on the NZ scene. LEOS are likely to replace poor performing copper and some fixed wireless in underserved areas.
Senior market analyst Wiji Gedera says "LEO satellite broadband has the potential to narrow the digital divide in New Zealand by offering a new choice for these customers allowing them the same level of online presence as their well-connected urban cousins".
---
Infratil report shows Vodafone positioned for growth
Infratil, which owns 49.9 percent of Vodafone, says the New Zealand telco is poised for the next stage of its growth. In a report to shareholders Infratil said there is an increase in top-line revenue driving strong performance in post-paid mobile accounts.
The company, which will soon be renamed as One NZ, has benefited from the border reopening and the return of roaming revenue. It has upgraded its major IT systems and brought them back to New Zealand as it has moved away from its former parent the UK-based Vodafone group. The sale of its mobile towers raised $1.7 billion.
Vodafone's tower sale means Infratil will have received close to $1 billion from the company in the three years since it paid around a billion for its share of the business.
---
In other news…
Spark's TowerCo business has rebranded as Connexa. Rob Berrill, the new company's CEO, says the name and brand reflects the power of connectivity.
Equipment maker Cisco reported a strong first quarter with revenue up 6 per cent year on year beating analyst forecasts. The company says that, in part, the result shows an "easing supply situation".
Kordia has hired Hamish Beaton as general manager of cyber security advisory. Beaton was formerly with GCSB's National Cyber Security Centre. Also at Kordia, Peter Bailey, who formerly led the company's Aura Information Security returns as regional business manager - cyber.
Australia's government plans to go on the offensive against international cyber criminals. The move follows high profile attacks on Optus and Medibank, the health insurer. A group of around 100 recruited from the Australian Federal Police and the Australian Signals Directorate - which is roughly similar to GCSB - will actively disrupt ransomware gangs.
---
The Download Weekly is supported by Chorus New Zealand.
---
Download Weekly is a free wrap of New Zealand telecommunications news stories published every Friday.
All it requires is an email address. Your address is only used to send out the newsletter. I won't sell it to anyone.
I'm not collecting the data for anything other than sending out the newsletter. Your name isn't going to be sold anywhere.