Spark tests rural 5G mmWave technology
Spark, Nokia test rural 5G mmWave in North Canterbury, Vodafone sells mobile towers for $1.7 billion, Spark IoT to power Dunedin water management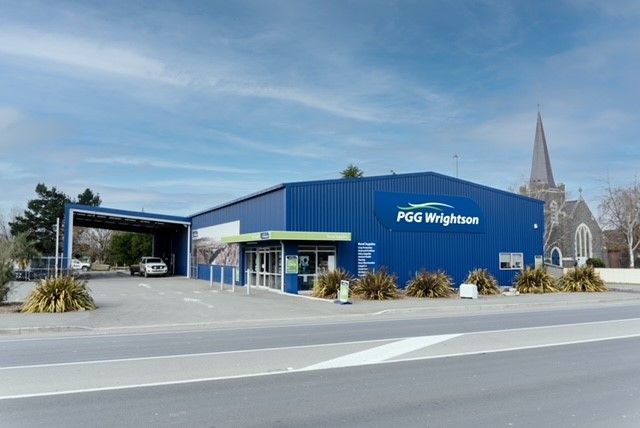 Spark, Nokia test rural 5G mmWave in North Canterbury
Spark says it saw peak speeds of 2.4Gbps at a range of 3 km during its first rural trial of 5G millimetre wave technology. The speed at 7 km was 1.4 Gbps.
The telco says the tests, which took place at Mouse Point in North Canterbury, were New Zealand's first rural trial of 5G mmWave technology.
Spark worked with Nokia and used spectrum loaned from the Ministry of Business Innovation & Employment. The test client was agricultural supplier PGG Wrightson which runs a store at Culverden, 6 km from the test site.
mmWave Spectrum is not currently open to mobile network providers. Should it become available it would allow carriers to offer faster fibre-like speeds and greater capacity to fixed wireless customers.
Renee Mateparae, Technology Evolution Lead for Spark says: "mmWave is likely best suited to areas where a high number of users are concentrated – places like shopping centres, crowded stadiums, and university campuses could all benefit from the capabilities of mmWave."
"We are working with the business community to identify and test other cutting edge use cases for 5G mmWave technology, such as in a high-density urban setting, and plan to do more of this over the coming 18 months."
For PGG Wrightson the application is simple; connecting rural stores, something that can be challenging. Stephen Guerin, the company's CEO of PGG Wrightson says, "This type of new connectivity technology could provide our online customers with high-definition livestreaming with minimal delays of our auctions."
Spark's test used mmWave spectrum on loan from MBIE and Nokia's high-capacity AirScale 5G mmWave equipment.
MBIE says it hopes to make mmWave spectrum available as soon as practicable, subject to the conclusion of ongoing spectrum consultation.
---
Vodafone sells mobile towers for $1.7 billion
Vodafone went public on its it tower sale days after Spark announced its sale. The deal will see 40 percent of the tower business sold to each of InfraRed Capital Partners and Northleaf Capital Partners. The remaining 20 percent will be acquired by Infratil which already owns half of the Vodafone business.
The investors will pay $1.7 billion for the network of 1,484 towers. That represents a small per tower premium over the $1.3 billion for 1250 towers valuation of Spark's towers.
Vodafone will enter a 20-year agreement with the tower company with extension rights. There's a commitment from the towerco to build at least 390 new towers over the next ten years.
The tower deal should be completed by the end of this year subject to Overseas Investment Office approval and the completion of certain reorganisation steps.
---
Spark IoT to power Dunedin water management
A smart meter system for non-residential water users in Dunedin is based on a new IoT network from Spark. The NB-IoT network will help Dunedin City Council meet the objectives of the government's Three Waters policy and prepare the council for further smart city developments.
The smart meter system provides real time data and makes it easier to spot leaks or other faults on the water network. The council expects a net financial benefit of around $800,000 per year after operating costs.
---
TCF gives nod to Commerce Commission dispute resolution focus
The Telecommunications Forum says it welcomes moves by the Commerce Commission to raise awareness of the Telecommunications Dispute Resolution Scheme (TDR). The regulator sent a letter to telcos to help increase customer awareness of the scheme and it wants to improve access to customers using service providers who are not yet scheme members.
TCF CEO Paul Brislen wants all service providers to sign up for the TDR. He says: "While customers can always deal directly with their provider, sometimes that relationship breaks down and it's vital that customers have a way to deal with any issues that arise. The Telecommunications Dispute Resolution service provides that path and we believe any company offering telco service in New Zealand should be party to the TDR process."
---
Sky in talks for Rugby World Cup rights
Media reports suggest Sky is about to buy the Rugby World Cup broadcast rights. The story at the RNZ site says Sky has beaten a rival bid from Spark Sport and Discovery, the owners of TV3.
Spark Sport got started when the telco surprised the market by winning the 2019 Rugby World Cup rights that had traditionally been owned by Sky. That move triggered a nationwide network upgrade which meant there was plenty of capacity in place when the Covid pandemic hit a year later.
---
In other news…
Gartner says the world will spend US$4.5 trillion on information technology this year. That's up three percent on 2021. Unlike last year the total spent on PCs, tablets and other devices will fall five percent, with much of the growth coming from software, services and data centres.
Gartner says price increases and delivery uncertainties, made worse by the war in Ukraine, have accelerated the move from owning technology to buying services. Cloud spending is expected to grow 22.1 percent this year.
At Stuff Tom Pullar-Strecker reports Sky customers face poor service as the TV and broadband service provider struggles with staff sickness due to Covid and problems with recruiting new staff.
Amazon's AWS has signed a new all-of-government agreement with The Department of Internal Affairs covering more than 200 cloud services. It replaces an agreement that has been in place since 2017.
Government cyber security agency Cert NZ has launched a campaign to encourage the use of passphrases as an easier way of having memorable long passwords."Too many New Zealanders use easy-to-crack, short passwords and often they use the same passwords in multiple places."
---