Vodafone reboots MVNO with MyRepublic deal
A new mobile virtual network operator deal between Vodafone and MyRepublic, smaller broadband brands winning market share, InternetNZ picks new CEO.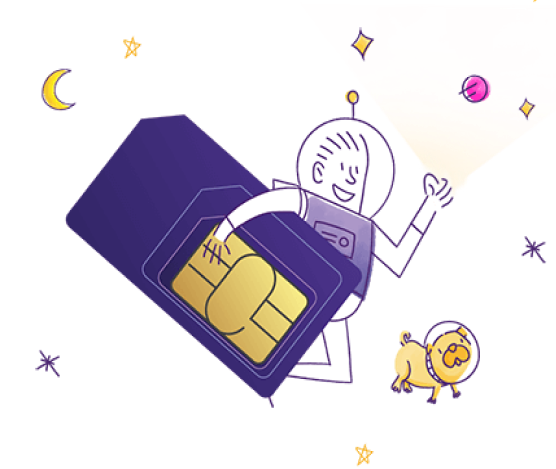 Vodafone has breathed life back into New Zealand's limp mobile virtual network operator (MVNO) sector. It will operate as part of the company's Vodafone Infrastructure Partners wholesale division.
The first partner is MyRepublic. The Singapore-owned ISP says it plans to offer what it calls 'truly unlimited" mobile plans from next month.
For now the MyRepublic website teases customers saying: "On our unlimited data plans, you just have one easy choice to consider, fast, faster or fastest". Prices will start at $60 a month and all plans include unlimited calls and texts in Australia and New Zealand.
Vodafone wholesale and infrastructure director Tony Baird says the company's Vodafone Infrastructure Partners unit operates as a separate wholesale business. He says the MVNO move will give consumers more options when it comes to pricing and plans and will unlock the "nascent wholesale mobile market in New Zealand."
Unlike many other markets New Zealand has never had a vibrant MVNO sector. The total sum of non-main carrier business has hovered at around one per cent of the market. Overseas it can be a third or more.
New Zealand's biggest MVNO is run by companies in what was the Vocus group. The merger with 2degrees mesns the existing deal is likely to unravel.
Often MVNOs are run by well known consumer brands. Here, the most visible remaining example of that would be the Warehouse's mobile operation which runs on the 2degrees network.
Baird says: "It's our belief that the conditions are now right to help NZ grow its MVNO market, and Vodafone will work with partners that can complement our brand and help us increase our network utilisation".
---
Smaller broadband retailers winning as market grows
IDC's 2022 New Zealand Telecommunications Competitive Landscape report says the telco market grew 1.7 per cent in the year to March 2022. The research company says the move to endless data mobile plans and the continuing uptake of fibre broadband are the main growth drivers.
The year saw smaller broadband retailers such as Trustpower and Contact Energy win 2.9 per cent of the market from the larger telcos.
Monica Collier, IDC's associate research director, telecommunications says there has been a shift towards the energy retailer who now bundle broadband with electricity. In addition to Trustpower and Contact Energy, she says smaller energy retailers such as Electric Kiwi and Nova Energy have added broadband services.
She says: "While their market shares are modest, they still contribute to the shift in connections away from the incumbents."
The key is that energy retailers don't need to make a profit from broadband. Collier says this allows them to offer compelling bundles and deals to their customers. ""For example, one energy retailer continues its successful 'joining rewards' for broadband sign ups that include fridges, TVs, and washing machines. Another offers Fibre 300 for a relatively low $59.99 per month when bundled with power and gas services".
Elsewhere IDC reports a move by mobile customers to postpaid plans with the number of connections increasing 5.5 per cent in the year as consumers switch to endless data plans. As a result prepay connections dropped during the year.
---
InternetNZ goes outside sector for new CEO
InternetNZ has chosen outside Vivien Maidaborn to replace Jordan Carter as the organisation's CEO. Maidaborn has recently worked in Vietnam for Unicef and has previously been CEO of community organisations.
Joy Liddicoat, InternetNZ president says the appointment comes at a pivotal time for the organisation with the new .nz registry due, its commitment to becoming a Te Tiriti o Waitangi-centric organisation, and its strong focus on working for a safe internet for everyone in Aotearoa.
---
Cert NZ works with Catalyst for Samba update
Cert NZ is working with Catalyst and the open-source community to update the Samba domain control software suite. Samba is free networking protocol used for file and printer services and a widely used alternative to Microsoft's Windows active directory.
In other news…
Facebook parent company Meta reported its first ever revenue drop. The company's second quarter revenue was US$28.8 billion, that's down almost one per cent from a year earlier and slightly behind market expectations.
Yet, the company managed to grow its average active user base from 1.96 billion to 1.97 billion at a time the market expected a fall. Much of the changing fortunes stems from Apple's move allowing iPhone users to decide if they allow Facebook to track their online activity. In the event, many Apple users decided they don't want Facebook to track them.