Vocus brands refund $480k
Vocus brands refund broadband plus power cancellation fees. UK research says NZ mobile data among world's most expensive.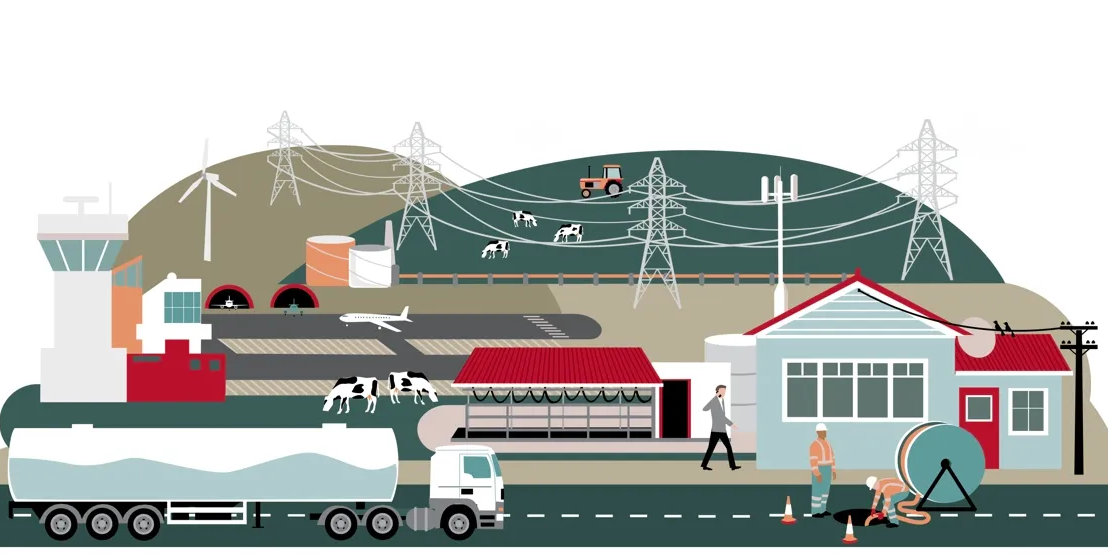 Vocus brands refund broadband plus power cancellation fees
Companies in the Vocus Group, now part of 2degrees, have refunded customer almost $480k following a Commerce Commission investigation and High Court action.
More than 2600 Slingshot and Orcon customers who purchased electricity through Vocus' Switch Utilities operation were affected. For six years the companies failed to adequately disclose that a cancellation fee of between $130 and $250 would apply if customers cancelled fixed term contracts early.
Customers were sold fixed-term agreements by what the Commerce Commission describes as 'uninvited' direct sales teams. These operated both door-to-door and over the phone.
Fair Trading Act on uninvited sales
The practice goes against the Fair Trading Act's rules for businesses making uninvited direct sales. They must disclose the total price to be paid and any other considerations in a written copy of the agreement.
Commerce Commission chief executive, Vanessa Horne says:
"These obligations are in place to ensure consumers receive clear and accurate information about the total cost of their services, so they can make an informed decision about what they are signing up to."
Investigators found the fixed-term contracts included a clause saying a cancellation fee 'may apply'. The amount was not shown.
This would be part of the 'any other considerations."
---
UK research says NZ mobile data among world's most expensive
A report from Cable.co.uk found New Zealand is among the most expensive places in the world to buy mobile data. Cable's Worldwide mobile data pricing report compares the price of a gigabit of data in 237 countries. New Zealand comes in at 218 on the list.
Cable's data shows the average price of a GB of data in New Zealand is US$5.89. This compares with US$0.02 in Israel and US$0.09 in Fiji. A gigabyte of mobile data costs US$.44 in Australia. The New Zealand price is peanuts compared to the US$43.75 cost of a mobile gigabyte in Zimbabwe.
Cable says it examined 39 New Zealand mobile plans to reach its figure.
Kiwis use less mobile data
While the Commerce Commission's 2022 Telecommunications Monitoring Report doesn't have much to say about the cost of mobile data, there is a clue that the Cable research may be correct.
From the 2022 Telecommunications Monitoring Report:
Pre-paid consumers use an average of 2.8GB of mobile data per month compared to post-paid consumers who use an average of 6.9GB per month.
Australia's ACCC, the equivalent of the Commerce Commission says prepaid mobile users across the Tasman get through more than 7GB in a month while, on average, postpaid customers use more than 14GB.
This suggests New Zealand users are not getting the same utility from mobile data as Australians. Presumably that's because data costs more here.
---
Revenue up net profit down at Kordia
State-owned technology company Kordia reported revenue of $145 million for the year to June 2023. This is up more than 10 per cent on the previous year's $131 million. After tax profit came in at $7.3 million, down $2 million from last year.
Chair Sophie Haslem says the profit increase reflects surging demand for the company's products and services.
At the same time: "Softening economic conditions, higher interest rates and rising costs, coupled with spend directed towards unprecedented weather events and onboarding the Public Safety Network contract have impacted our profit margins in the current year, with net profit after tax down $2 million year on year."
Public Safety Network
The highlight of the year was the joint venture with Tait Communications to work on the Public Safety Network.
This is a secure digital radio communications network for e frontline emergency responders. Over 10 years the project has a total expected value of around $1.4 billion.
Haslem says: "As the Public Safety Network project delivery ramps up, and we continue to capture demand into our strategic growth areas of cyber, cloud and connectivity, the group expects to see revenues grow."
---
One introduces handset upgrade option
One New Zealand customers who sign-up for a $10 a month add-on to a postpaid mobile plan will be able to upgrade their handset on demand.
As you might expect there are conditions. The One Upgrade add-on is only available for post-paid contract customers. They can switch devices anytime after the first 30 days of their mobile plan contract. Transactions take place at the company's chain of retail stores.
If the existing phone is in good condition, One NZ will upgrade the phone at no extra charge as long as there are less than six months remaining on a 12 month plan. For customers on 24 or 36 month plans there needs to be less than 12 months remaining.
When the transaction takes place, the existing contract ends and a new one starts. One NZ says it will charge customers who don't qualify for a free upgrade a $99 redemption fee. There are charges of either $99 or $299 for damaged phones depending on how much contract remains.
One NZ says it will recycle returned phones that are in good enough condition.
---
Atina and Kumar join Tuanz board
One New Zealand head of SMB and partnerships Annaliese Atina and N4L head of product Sid Kumar are newly appointed board members at The Tech Users Association of New Zealand (Tuanz). They replace outgoing board members Wendy McGowan and Maxine Elliot.
---
In other news...
Amazon said its Prime Video streaming service will start showing a "limited" number of advertisements from early next year. What might this mean in practice? See Digital piracy make a comeback.
The US government plans to revive "net neutrality" for the broadband sector. The Trump administration tore up the earlier net neutrality regulations. The revived rules will designate services such as fibre, fixed wireless and mobile data as "essential telecommunications". Providers will not be allowed to block or slow access to websites or online digital services delivered by these services.
Microsoft Surface sales have plummeted. There are a couple of posts on this site examining this story: What is going on with Microsoft Surface? and Is Microsoft Surface still competitive?.
---
The Download Weekly is supported by Chorus New Zealand.