Vodafone rebrands, Optus reputation hit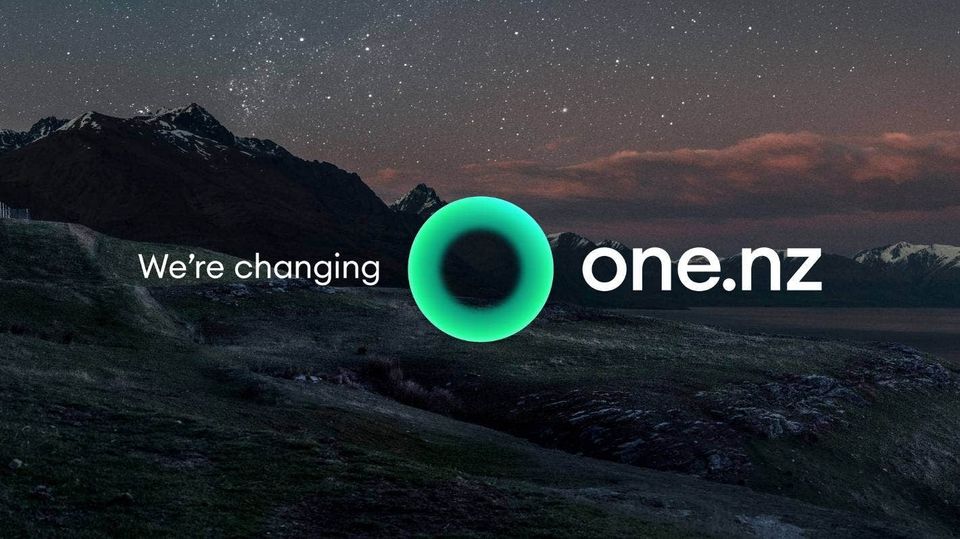 Vodafone to rebrand as One New Zealand early next year
Vodafone will become One New Zealand early in 2023. The change comes with a new green hoop logo to replace the red inverted comma.
It means the end of the Vodafone brand in New Zealand after a 25 year run.
The rebrand is the local company's latest step away from its UK-based former parent company. In 2019 Vodafone Group sold the New Zealand business to the locally listed Infratil and Canada's Brookfield but kept the name and brand.
By rebranding, the local business will no longer need to pay substantial fees to the UK company to use its name. CEO Jason Paris says the money will now be reinvested in products and services. Although he will need to commit considerable sums to marketing and advertising campaigns to establish the new name.
The cost of rebranding retail stores, point of sale material and vehicles will run into millions, although it will be a one-off cost.
The name change sends a message to the market that it now sees itself as a different business. Proving that to customers will be the challenge for Vodafone or One New Zealand.
Comment
Vodafone's planned brand change attracted criticism on social media. Some focused on the confusion with the One News brand used by TVNZ.
That's not going to be a problem, no-one will confuse a phone company with a TV programme that last used the brand six years ago.
A potentially more risky criticism is the link with far right politics.
While that isn't going to be a problem for long, within weeks the phone company brand will drown out any other associations, failing to anticipate the social media fuss amounts to negligence on the part of the agency Vodafone used for the rebranding exercise.
Vodafone executives would be justifiably upset their big positive news story was hijacked.
---
Optus attack underlines reputation risk
Australian telco Optus was the victim of one of the largest cyberattacks and data breaches seen in the region.
Data covering around 10 million people, more than a third of Australia's population was exposed. This includes customers' names, dates of birth, phone numbers, email addresses, and – for some – physical addresses, ID document numbers such as driving licence, Medicare or passport numbers.
While the attackers did not gain access to any payment details or account passwords, they now know enough important personal details about people to, say, open a bank account in their name.
Much about the attack remains unknown, at least to the public.
Optus notified the Office of the Australian Information Commissioner about 24-hours after it was first aware of the data breach – on the afternoon of the public day of mourning. It was poor at communications with customers, many of whom complained they had not heard from the company a week after the breach.
At the time it notified the OAIC, Optus said the attack was sophisticated and, most likely, the act of a hostile state. It soon emerged the attack was anything but sophisticated. Australian Home Affairs minister Claire O'Neil said in Parliament that Optus had "left the window open". The attacker suggested that the data was exposed to the internet making the attack trivial.
In Australia the wider debate has moved on to broader protections for consumers affected by data breaches. There are likely to be new laws toughening the requirements for companies that hold sensitive data and bigger fines for those that leak data.
---
NZ farmers stuck with slow connections
More than half of those who responded to the 2022 Federated Farmers Rural Connectivity Survey reported download speeds lower than 20 mbps. Almost a third of respondents say their mobile phone service has declined in the last 12 months.
The survey concludes that for many farming families coverage, reliability and speed of broadband or mobile services are "treading water, if not going backwards".
Other findings include 17.5 per cent of respondents saying they had an event that was made more stressful or traumatic by the lack of connectivity at their farm. Of these a third were medical emergencies. Two-thirds, (68 per cent) of farmers and farm staff regularly work alone in places where they have no connectivity.
In 2022 half of all farmers (52 per cent) are on wireless broadband and 19 per cent are on satellite services.
One common complaint is that where there are rural broadband or mobile services, the infrastructure is over-subscribed.
---
Spark Sport signs three-year deal with Manu Samoa
Spark Sport has signed a three year agreement with Samoa Rugby Union (Lakapi Samoa) to show Samoa's matches. The first test will be streamed live from Italy when Manu Samoa plays the Italian team on 5 November 2022.
---
Spark Business Group gets AWS Direct Connect tick
Amazon Web Services has given the Spark Business Group its Service Delivery designation for AWS Direct Connect.
The designation means companies in the Spark Business Group have jumped through a series of hoops to show they each follow AWS best practices. It will give the companies the ability to provide the necessary network services allowing customers to connect directly to AWS without relying on the public internet. This should give the customers better reliability, faster speeds and lower latency.
Spark Business Group is made up of Spark, CCL, Leaven, Qrious and Digital Island.
---
Nokia, Vodafone to work on new apps
Nokia and Vodafone have signed a memorandum of understanding to work on new applications and services based on the equipment maker's technology. There are few specifics, but the media release announcing the MOU mentions "private networks, industrial automation, artificial intelligence, machine learning, edge compute and 6G."
---
In other news
Monitoring company Fibresense gave its technology that uses telecommunications fibre cables to pinpoint seismic activity a workout during last week's Wellington earthquake. The company used the quake to cross reference its technology against more traditional seismic sensors. This approach means Fibresense can create a building-by-building analysis of a quake's impact.
New Zealand slipped from from 23 to 31 in the International Institute for Management Development's seventh annual World Digital Competitiveness Ranking. The institute says labour shortages, low productivity and high house prices are dragging us down.
Let's hope the latest initiative from the Mind Lab can revitalise our digital competitiveness. The Auckland based training company is offering its Digital skills for the workplace course for free.
---
The Download 2.0 is a free weekly wrap of New Zealand telecommunications news stories published every Friday.
All it requires is an email address. Your address is only used to send out the newsletter. I won't sell it to anyone.
I'm not collecting the data for anything other than sending out the newsletter. Your name isn't going to be sold anywhere.