2degrees claims satellite-to-phone first
2degrees says it is world's first telco to test satellite voice calls on standard handsets. Being loyal doesn't pay. N4L plans upgrade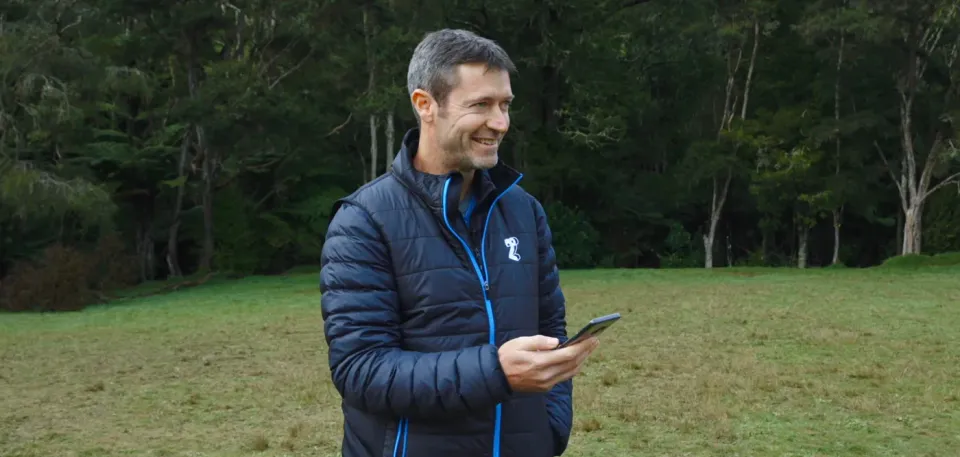 Voice call made from remote location using cell tower in the sky
A conversation between two 2degrees employees in the Hunua Range near Auckland was the first call made by a telco using a low earth orbit satellite and standard phone handsets.
The call was over Lynk Global's LEOsat. It took place in a spot where there is no terrestrial cell phone reception.
Lynk tested the same technology itself last month. The Hunua Ranges call was the second in a series of voice over satellite test calls made by 2degrees employees. It moves 2degrees closer to offering a cell-tower-in-the-sky service to customers, but a commercial voice service is still some time away. Customers will see text messaging first.
For now, voice calls are restricted to a couple of minutes and can only take place intermittently. Lynk has eight satellites in orbit. As the number of satellites increases, the amount of time a phone can connect will increase. The company says eventually coverage will be continuous.
Vodafone Cook Islands starts Lynk satellite to phone service
Vodafone Cook Islands has launched a phone service using Lynk's low earth orbit satellite technology. At this stage that means a beta service with the ability to send SMS messages.
Phillip Henderson, the CEO of Vodafone Cook Islands says he sees the nation's remote communities, fishers and visiting yachts making use of the service.
Lynk has a similar service in Palau.
---
Broadband customers pay price for loyalty
An analysis of broadband prices carried out by NZ Compare found customers who remain loyal to a service provider pay 'significantly' more than customers who regularly switch providers.
NZ Compare describes this as the "loyalty penalty". It says more than half the existing customers of the two biggest providers; Spark and One NZ, pay more for the same broadband service than new customers.
Elsewhere in its analysis NZ Compare says the most expensive plans on offer cost more than twice the price of the lowest cost alternatives.
It found the highest cost 300 Mbps plan on offer today costs $135 while the lowest cost plan at the same speed is $65. A similar gap, $155 versus $74, exists between the most expensive and cheapest Fibre max plans.
Keep in mind that in each set of cases service providers sell identical wholesale services, although there may be other considerations such as better support while there are plans with and without wireless routers.
NZ Compare CEO Gavin Male says with Spark and One NZ raising prices by around $70 this year, consumers are able to cancel existing contracts without early exit fees and find better deals.
---
Network for Learning plans schools network upgrade
Network for Learning, a government owned business that manages school broadband plans to replace its network hardware and its existing internet service provider contract.
While the existing contracts expire in 2026, N4L plans have the paperwork sorted by the middle of next year.
The new network will be known as Managed Network 3.0
N4L's procurement process starts with accepting registrations of interest from potential suppliers. This will be used to create a shortlist. Companies on the shortlist will then engage with N4L before the organisation requests proposals.
---
Carriers, satellite services allocated 24–30 Ghz spectrum
A cabinet decision means the 24.25 – 27.5 GHz spectrum range in the 26 GHz band will mainly be allocated for mobile phone use. There are options to include satellite services in some areas under certain conditions.
The government decided to split the 28 GHz band into two parts. The 27.5 – 28.35 GHz spectrum range will follow a sharing model between mobile while the the 28.35 - 29.5 GHz spectrum range is mainly allocated for satellite services, with the option to include some mobile use under certain conditions.
---
ServiceFlex gives enterprises modular service management
Spark has launched ServiceFlex, a major change in the way the company delivers IT service management.
Penny White, Spark's general manager for Technology Services and Customer says ServiceFlex gives the company's enterprise customers insight into key performance indicators with interactive charts and graphs.
She says: "This creates a more collaborative partnership with our customers as we work with them to improve overall customer experience and evolve our services together according to their business needs."
---
---
CommComm gives Microsoft's Activision acquisition green light
The Commerce Commission says it has cleared Microsoft's US$69 billion acquisition of Activision Blizzard.
That doesn't mean the deal will go through, regulators in other countries, notably the UK, have yet to agree to the acquisition. Last week the UK's Competition and Markets Authority reopened its consultation on the deal.
In December 2022, the US Federal Trade Commission filed a lawsuit to block the merger, claiming it would suppress competition. That move was struck down two weeks ago by a US federal judge, who is unconvinced the mega-acquisition would harm markets.
Microsoft and Activision are the two largest developers, publishers and distributors of video games. Microsoft makes and sells its own Xbox range of game consoles. There is a fear the combined business would shut out rivals like Sony from some of the world's most popular games.
Commission chair Dr John Small says the merger is unlikely to substantially lessen competition in any New Zealand market.
"While Activision games, in particular Call of Duty, are popular with New Zealand gamers, our enquiries did not find that they are likely to be 'must have' in order to compete with Microsoft in New Zealand."
---
In other news…
No-one will be surprised to learn that leaked photos of the iPhone 15 show models sporting USB-C connectors in place of Apple's Lightning connectors. Apple watchers say the iPhone 15 launch will take place next month.
Delicious irony as Zoom, which surged into public consciousness as employees and students were sent home to work and study during pandemic lockdowns has decided its staff need to be in the office "at least two days a week".
Tablet shipments dropped almost 30 per cent year on year in the second quarter of 2023. IDC says demand is weak thanks to low consumer confidence. Apple leads the market and suffered a smaller (16.8 per cent) fall than rivals.
Meanwhile Chromebook shipments fared far better falling 1.8 per cent in the last year.
A survey from Gartner says generative AI, including services like ChatGPT and Google Bard, are a top concern for enterprise risk executives. Problems mentioned include the risk of infringing intellectual property, data privacy concerns and cybersecurity.
---
The Download Weekly is supported by Chorus New Zealand.