Mobile-to-satellite closer as Lynk, 2degrees trial two-way voice calls
Lynk demonstrate satellite voice calling, 2degrees tests service locally. Next Generation Critical Communications goes live. CERT moves to National Cyber Security Centre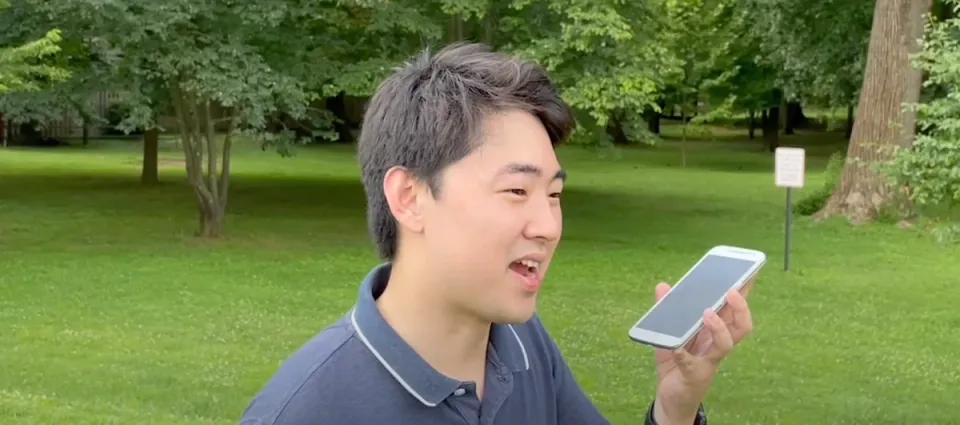 2degrees and Lynk demonstrate satellite voice calls
Lynk, the satellite to mobile phone service, says it has successfully made the first two-way voice call via satellite using a standard handset. Meanwhile, 2degrees, one of Lynk's two New Zealand customers, says it too had successfully made satellite voice calls using Lynk.
The 2degrees call was made this week by the company's technology team. It used a mix of standard commercial Android phones (Samsung S21 and S9) along with 'engineering mode' phones. A company spokesperson says the call was good quality: "…it was clear. No issues."
A second 2degrees trial is planned for Monday where technicians will call from Hunua south of Auckland in an area where there is no existing terrestrial cellular coverage. That test will include an Apple iPhone.
Next up, using a 2degrees Sim
The initial trials use a Lynk Sim card. 2degrees says a future test will use one of the company's own Sims.
In its trial, Lynk demonstrated a series of two-way voice calls between various locations including one call connecting engineers in the USA and London. This is a follow up of its demonstration in March where a mobile phone connected to a satellite.
Lynk says for now the priority is to deliver a SMS service to the company's telco partners. A satellite SMS service is now in operation in Palau with other countries set to follow later this year.
In New Zealand, Lynk provides mobile-to-satellite communications for 2degrees and Spark.
---
Minister Little wraps CERT NZ into the National Cyber Security Centre
Public Service Minister Andrew Little says the government is wrapping New Zealand's Computer Emergency Response Team (CERT NZ) into the National Cyber Security Centre (NCSC).
He says the move will strengthen cyber security readiness and response while making it easier for people and organisations to get help.
The move was recommended by the Cyber Security Advisory Committee.
Little says: "Having a single agency to provide authoritative advice and respond to incidents across every threat level is international best practice."
The integration will start on August 31. The minister's press release says the integration will be phased over several years with an "improved operation model" taking effect in 2024.
---
Modern public safety network goes live
Next Generation Critical Communications has turned on its cellular-based public safety network. The new network will serve Hato Hone St John, Police, Wellington Free Ambulance and Fire and Emergency New Zealand.
By the end of December more than 15,000 emergency services staff should be able to use the roaming service. The following 12 months will see a further 15,000 vehicles and other devices upgrade to use the service.
Emergency service phones and other devices will be able to use Spark and One New Zealand's cellular networks. Using both networks gives a wider coverage than a single network would offer. The dual network approach adds resiliency with calls automatically routed to the other network if they fail to connect.
Next Generation Critical Communications worked with Hourua, a joint venture between One NZ and Spark, to deliver the Public Safety Network Te Kupenga Marutau.
---
Spark's CCL until to offer managed hybrid cloud
Spark's CCL cloud business has launched CloudIQ, a service that "allows businesses to integrate and orchestrate diverse cloud environments across on-premise, private and public cloud".
CCL CEO Richard Adams says: "…we see cloud transformation discussions focus on a fixed choice between private and public cloud environments, but industry research shows that 77 per cent of organisations prefer a hybrid approach. This allows them to use different clouds for different workloads, while being able to obtain a single view and level of orchestration across them all. That's what we set out to deliver with CloudIQ".
---
Tetra radio has a backdoor
Wired reports that the European Tetra (Terrestrial Trunked Radio) standard used in police radios and devices used by other critical and safety workers has a backdoor. The technology has been in widespread use since the 1990s.
Three Dutch security analysts discovered five vulnerabilities. They have been hard to spot until now because the encryption algorithms were kept secret until now. Wired says the vendors selling Tetra radios were aware of these backdoors.
The backdoor has the potential to cause the havoc you might see in movies. Tetra is used to control railways, the electricity grid and other critical infrastructure. The back door could let attackers trigger blackouts or reroute trains.
Wired says the researchers who discovered the flaws contacted the vendors to give them an opportunity to fix the problems before going public with the information. It is not clear they have made necessary changes.
---
Unesco wants to ban mobile phones from schools
Unesco, the UN's education, science and culture agency, wants schools around the world to ban mobile phones.
The organisation says there is evidence that excessive mobile phone use is linked to reduced educational performance. At the same time it can have a negative effect on a child's mental health. A ban would also reduce cyberbullying.
Unesco says policymakers must avoid an unthinking embrace of digital technology. It says the positive impact on learning efficiency can be overstated: "Not all change constitutes progress. Just because something can be done does not mean it should be done."
---
📢
If you'd like to comment on this or any other story, subscribers can sign-in at the bottom of this page to join a discussion.
---
Ultra Ethernet Consortium plans networks better suited for AI and HPC
Building a "complete Ethernet-based communication stack architecture" with supercomputing performance while retaining Ethernet's ubiquity and cost-effectiveness is the goal of the newly formed Ultra Ethernet Consortium.
The consortium is part of the Linux Foundation. Members include Intel, AMD, HPE, Arista, Broadcom, Cisco, Meta and Microsoft.
Ethernet is more than 40 years old and has served well. There's nothing fundamentally wrong, but the UEC says it can stay compatible while adding further capability.
---
Samsung launches two folding phones
Samsung launched two folding phone handsets: the Galaxy Z Fold5 and Galaxy Z Flip5. While the phones look great, they are incremental upgrades from earlier models and expensive, prices run from $1880 to $3550. To date the company has failed to sell folding phones in large numbers to most of the world although they are popular in South Korea and China.
Samsung introduces two folding phones that almost none of you will buy elsewhere on this site takes a deeper look at the story.
---
Wesley-Smith moves to Spark's leadership team
John Wesley-Smith who heads Spark's regulatory affairs is to move to the company's 'leadership squad' taking up the role of strategy and regulatory director. He moves to the position on August 1. Wesley-Smith has lead Spark's regulatory team for 14 years.
---
---
In other news…
June quarter results for US tech companies dropped this week giving us a big picture view of what's happening in the sector.
At Alphabet, revenue grow 7 per cent in the quarter showing life is returning to the digital ad market as advertisers increase their spend. This happened despite the company sacking a lot of workers during the quarter to reduce costs. It's the second solid quarter after the business went through a protracted down cycle during the worst of the Covid pandemic.
Just days after announcing plans to lay-off 10,000 employees, Microsoft posted quarterly results showing revenue is up two per cent while net income dropped 12 per cent.  The company's cloud division turned in a solid performance with revenue up 22 per cent while Microsoft's Windows business suffered due to a severe downturn in PC sales. The revenue from selling Windows to PC makers plummeted 39 per cent.
Meta turned in the strongest result since the company changed its name from Facebook. Revenue was up 11 per cent year-on-year, the same quarter last year was the company's first revenue decline. Profit is strong, thanks to laying off 20,000 employees and reducing costs. The company's metaverse operation, Reality Labs, lost $3.7 billion taking the year's loss to $13.7 billion.
---
The Download Weekly is supported by Chorus New Zealand.