Samsung introduces two folding phones that you won't buy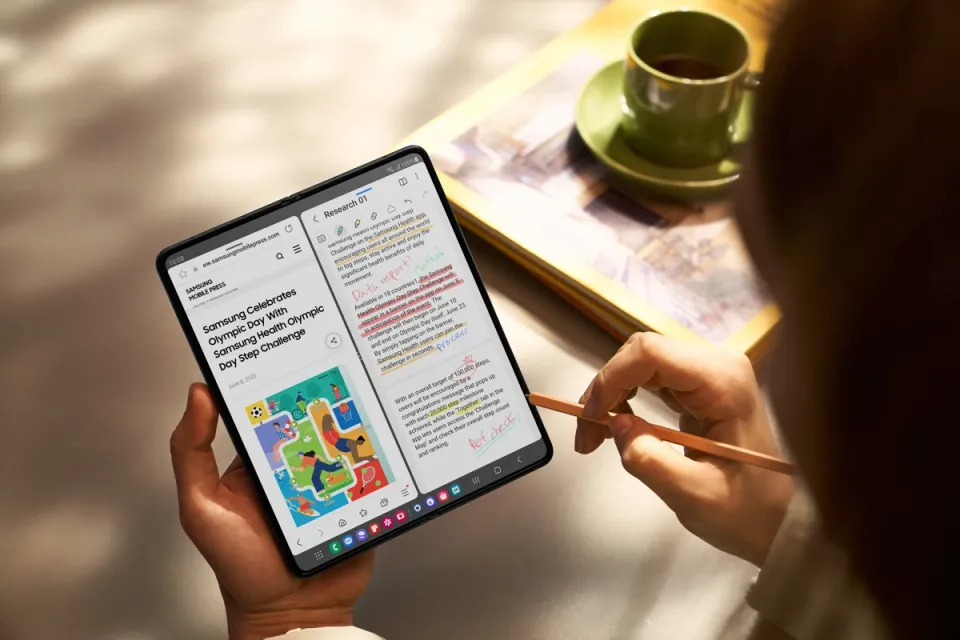 Last night Samsung launched two folding phone handsets: the Galaxy Z Fold5 and Galaxy Z Flip5. As the names suggest they are the fifth generation of the company's folding phones.
It has been over four years since Samsung introduced its troubled first folding handset. That original model proved fragile. Many early buyers found the screens would break long before the warranty was up.
Samsung is not the only folding phone maker, but it dominates the sector. Oppo and Motorola offer indifferent folding models. Huawei was in the market when Samsung launched its original folding model, but no longer sells them in western markets.
Folding phones are not cheap
Folding phones are expensive by any standard. A basic Galaxy Z Fold5 with 256 GB of storage will set you back $2,850. Load the device with a terabyte of storage and you'll pay $3,550.
In comparison Apple's non-folding iPhone 14 Pro Max with a terabyte of storage costs NZ$3,200.
Prices for the Galaxy Z Flip5 are lower. NZ$1880 will buy the base model with 256 GB of storage while the 512 GB model costs NZ$2080.
Folding phones have failed to excite or interest buyers outside China or South Korea. They account for less than one per cent of all phones sold anywhere in the world each year. Outside China and South Korea they barely register and represent a rounding error on total sales.
Charmed, yet not motivated to buy
That's not to say they don't have their charms. Having a phone that morphs into a device resembling an iPad Mini is useful for people who need to read a lot while on the move.
Yet that last sentence also contains an explanation of why folding phones fail to capture much interest.
You can buy a modest NZ$850 Apple iPhone SE and a $1300 iPad Mini with 256 GB of storage, tether the two and bank the difference.
A better deal
Or you can go down the Android route doing much the same thing and have that functionality for well under half Samsung's asking price. You could do worse than choose a modest Samsung phone and tablet.
Sure, the combinations won't be as convenient as the Galaxy Z Fold5, but nor would carrying the pair be much more inconvenient.
Things could be different in East Asia, but in the western world there are two problems with folding phones. First, as we've shown above, they solve a problem that isn't a problem for most people.
Second, while recent generations of folding phones are a huge improvement over the earlier versions, they remain fragile. And that's not desirable in mobile hardware.