One New Zealand emerges with Starlink deal
One New Zealand emerges from Vodafone, both One and 2degrees announce satellite mobile partnerships. Spark outlines strategy.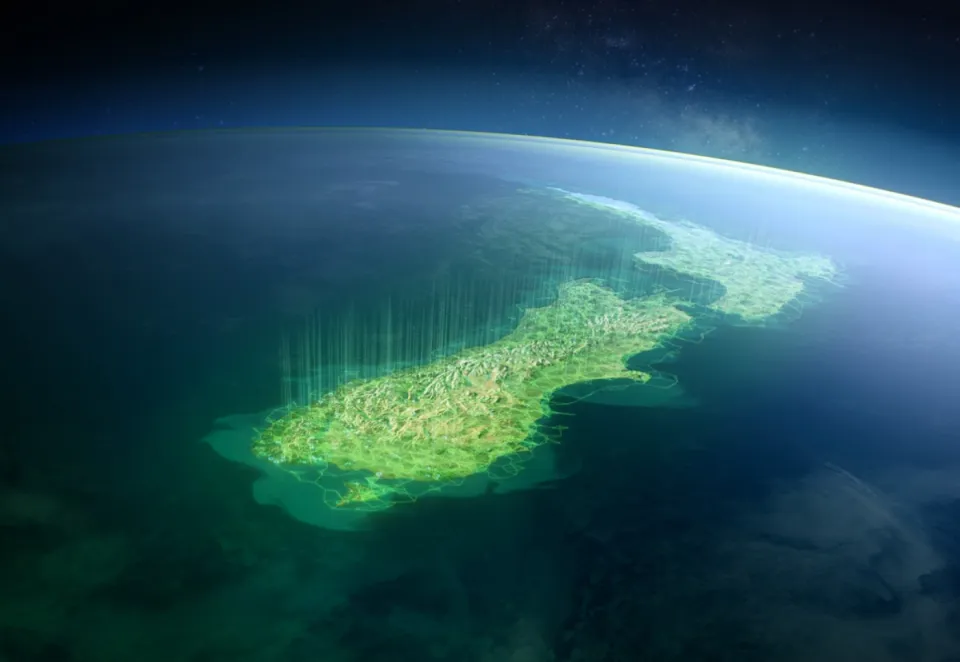 Vodafone formally became One New Zealand last week in a launch that was enlivened by a partnership with SpaceX's Starlink.
The LEO satellite operator is best known for its broadband service which is now used by more than 10,000 New Zealanders living in areas either beyond existing networks or where coverage is poor.
One New Zealand says over time it will use Starlink satellites to expand its mobile phone coverage to parts of the country not covered by the cellular network. While mobile networks cover almost everywhere people and human activity can normally be found, half the landmass has no coverage.
It should be possible to send text messages using this service from late next year. Voice and data services will be added later.
The service depends on a new generation of SpaceX satellites which are not expected to be operational until late 2024. The V2 Mini satellites have around four times the capacity of SpaceX's existing satellites. SpaceX began launching the new satellites in February.
One New Zealand CEO Jason Paris says: "This means the immediate communication issues experienced after Cyclone Gabrielle will be confined to history. It will give our customers more freedom with 100 per cent coverage across the country."
Eventually people will be able to use the service to make emergency 111 calls even if they are not One New Zealand customers.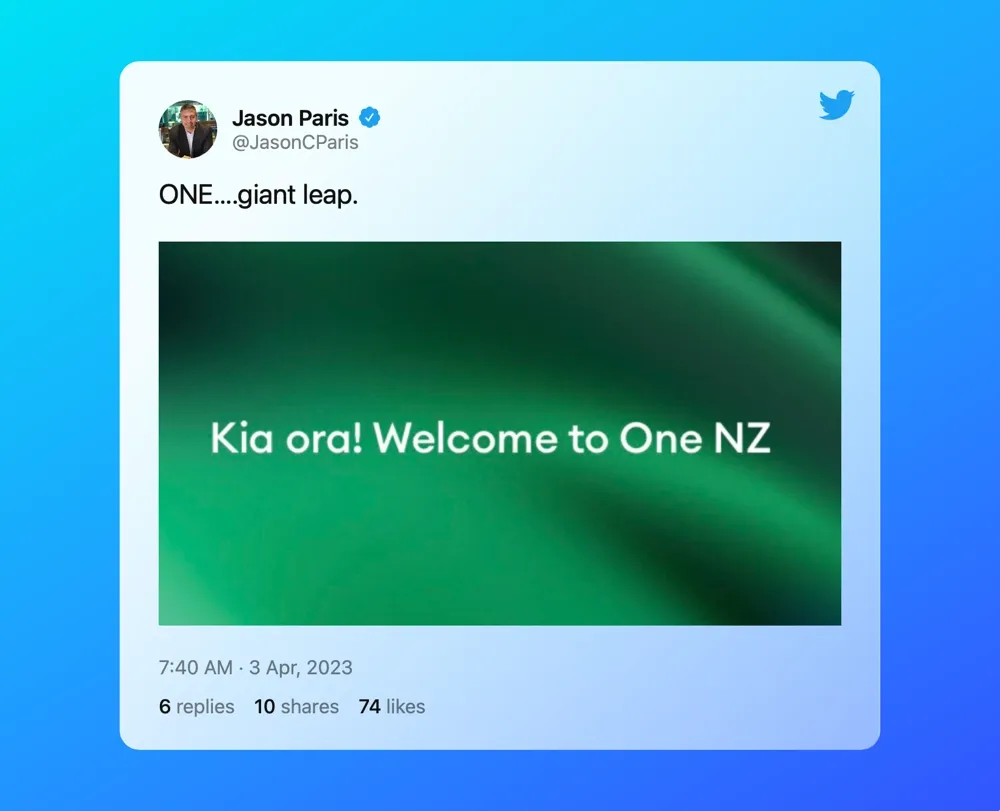 ---
2degrees cuts Lynk LEO phone deal
2degrees went public with its own satellite deal mere hours before One New Zealand announced its Starlink partnership. Lynk and 2degrees are trialling a satellite technology to extend the reach of the telco's mobile coverage.
Mark Callander, 2degrees' CEO says the trials will begin this month. Initially they will let customers send text messages from anywhere in New Zealand. In time voice calling and basic data services will be available.
He says he hopes: "this technology could play an important role in keeping customers connected following major events such as we've seen recently."
Link will be a new name to many New Zealand readers. It is a US-based satellite to phone service that, in effect, offers cell towers in the sky. This both extends the reach of existing earth-bound networks and provides an important back up if there is a network outage. Up to a point, the technology works with existing mobile phones.
To date Lynk has trialled its service in 21 countries. For now there are three satellites, which means service is intermittent. The company says this will change as more satellites are launched. Eventually it will offer voice and mobile data.
Callander says 2degrees uses LEO satellite technology as its reserve backhaul and offers LEO satellite broadband to business customers.
He says: "While full LEO satellite mobile services are some way away, we're testing capabilities in this area to ensure 2degrees customers are set to benefit as Lynk LEO satellites are deployed."
---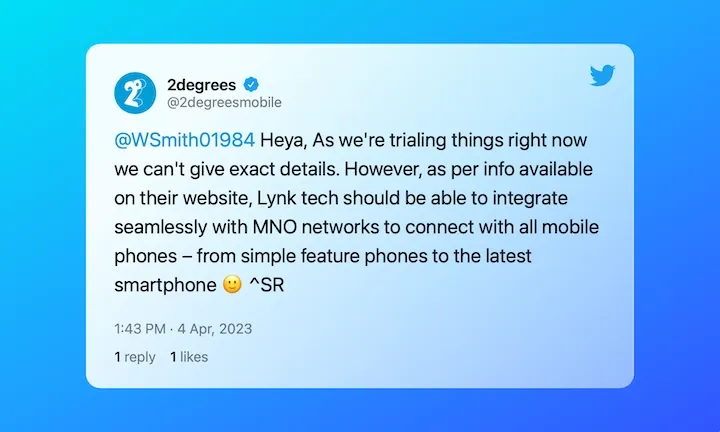 ---
Spark pushes data centre fast forward button
Data centres were front of mind when Spark briefed investors on the strategy that will take the company to the 2026 financial year. Executives and board members told investors the company will invest in data centres and new growth technologies over the next three years.
Spark CEO Jolie Hodson says the strategy positions Spark for an "increasingly uncertain environment and has a focus on empowering the people and businesses creating Aotearoa's future".
She says: "We see a number of supportive tailwinds ahead of us, including the continued exponential growth in data, acceleration of technology convergence, the return of international travel, and rising levels of immigration. At the same time, we expect economic uncertainty to be a hallmark of the years ahead, and as Aotearoa gets bigger, older, and more diverse, we must ensure Spark is changing alongside it."
Hodson says Spark plans to invest $250 to $300 million in data centres and a further $40 to $50 million in 5G standalone, the technology needed to unlock the potential of the upgraded cellular wireless network.
She says this will: "Open new commercialisation opportunities across our core markets of mobile and broadband, while underpinning growth into new high-tech solutions."
Spark stated its goal is to move 35 per cent of its broadband customers on to wireless by the end of the 2026 financial year.
Hodson acknowledges there is increasing competition in the cloud space. The arrival in New Zealand of hyper scalers like AWS and Microsoft with massive investments in new data centres can't help.
Or as she puts it: the enterprise move from private to public cloud has created "sustained margin pressure". She says the company will: "upweight our focus on hybrid cloud, where our deep expertise, local knowledge and service differentiates us, and capital investment is lower."
Hybrid cloud is where Spark's relationships and ability to partner with mid-size NZ based innovators should give it an edge.
Spark Chair Justine Smyth says the last three years has seen the business build competitive advantage by focusing on: "simplification, data, new technology investment and building a high-performance culture".
She says: "When combined with effective portfolio management that has delivered substantial proceeds from the TowerCo transaction, Spark is now in a strong position to invest for future growth."
Part of that growth will come from Spark's high-tech portfolio in areas such as IoT, 5G Standalone, data and AI, and digital identity. Spark notes the continued success of Spark Health which has grown 17 per cent year on year since the start of the 2021 financial year. The company also singled out its new focus on converged technologies, and continued investment in subsidiary Mattr (see story below).
Mark Beder provides Spark cloud plan context
I interviewed Spark chief operating officer Mark Beder for an NZ Herald Project Auckland story published this week.
He talks about the arrival of the hyperscale cloud providers in New Zealand and what that means for Spark:
"We continue to explore opportunities for further infrastructure investment. Data centre built capacity is expected to grow by more than 40 per cent CAGR (compound annual growth rate) to 2026, and this is an investment that delivers long-term and high margin revenues."
---
Spark's Mattr unit wins NSW digital ID project
Mattr, the Spark-owned digital trust business, is thetechnology partner for the New South Wales (NSW) Government's Digital ID and Verifiable Credentials programme.
The deal will see Mattr provide products enabling NSW government apps to issue verifiable credentials. In effect the products will help people living in the state to prove who they are while limiting the amount of personal information they reveal.
Mattr CEO Dr Claire Barber describes it as a "...ground-breaking project that will offer the people of NSW more security and control over their personal information and more convenience in their daily lives."
Among other things, verifiable credentials can be used for qualifications and course completion certificates, personal identity credentials, entitlement cards, licences and permits.
They are held in applications on an individual's device.
---
Amazon turns to Mercury for renewable data centre power
AWS has signed a long-term deal with Mercury to buy renewable energy for the Auckland data centre it plans to open next year.
The deal will see Amazon's cloud business buy around half the output of the southern section of Mercury's Turitea wind farm near Palmerston North.
It includes an agreed price for 15 years which Mercury says will underpin further investment in renewable power generation. The financial terms of the deal are confidential.
Mercury chief executive Vince Hawksworth says: "We're committed to delivering on our strong pipeline of new renewable generation and arrangements like this will help us get there faster,"
The deal also helps AWS meet its goals. Amazon says it is committed to reaching net-zero carbon by 2040. That's 10 years ahead of the Paris Agreement target.
Mercury expects to complete the Turitea wind farm later this year. When complete the southern section is expected to generate around 370 gigawatt hours of power in an average year. It will be New Zealand's largest wind farm.
Buying power this way helps both AWS and Mercury avoid the risks of buying and selling on the open wholesale market where prices fluctuate depending on supply and demand.
---
💡
This edition of Download Weekly covers two weeks; there was no newsletter on Good Friday.
Microsoft plans data centre expansion
Microsoft says it has permission to expand its New Zealand data centre investment. The Overseas Investment Office (OIO) has allowed the company to purchase additional land to build another site to complement the company's hyperscale NZ North facility which is nearing completion.
The company says it has seen strong New Zealand uptake of its Azure cloud services. Along the way it has signed Fonterra, the Accident Compensation Corporation, BNZ and Auckland Transport as customers.
Like AWS (see previous story), Microsoft publicises its plans to purchase 100 per cent renewable energy for its data centres. Last year the company signed an agreement with Ecotricity to use Toitū net carbon zero certified electricity sourced from solar, wind and hydro.
---
In other news...
‌Callaghan Innovation is behind Web3nz, an online site that aims to "educate, empower and equip Web3 enthusiasts with curated content, insights and resources both sourced by and for the Web3 community". If you plan to operate in the Web3 world, you'll find the information you need to reduce costs and the barriers to entry. It also aims to put you in touch with others for collaborative projects.
Things look grim in the PC industry. Research company Canalys says PC shipments dropped by a third (33 per cent) in the first quarter of 2023. That's the fourth quarter in a row with a double digit decline. Notebooks fared worse than desktops, a 34 per cent decline compared with 28 per cent. Canalys says it expects a recovery later this year.
Gartner's estimate of the downturn in PC shipments is a fraction lower than Canalys'. The research company says shipments dropped 30 per cent.
Slumping PC sales has hit chipmakers hard. Samsung has cut memory chip production saying it faces the worst profit in over a decade.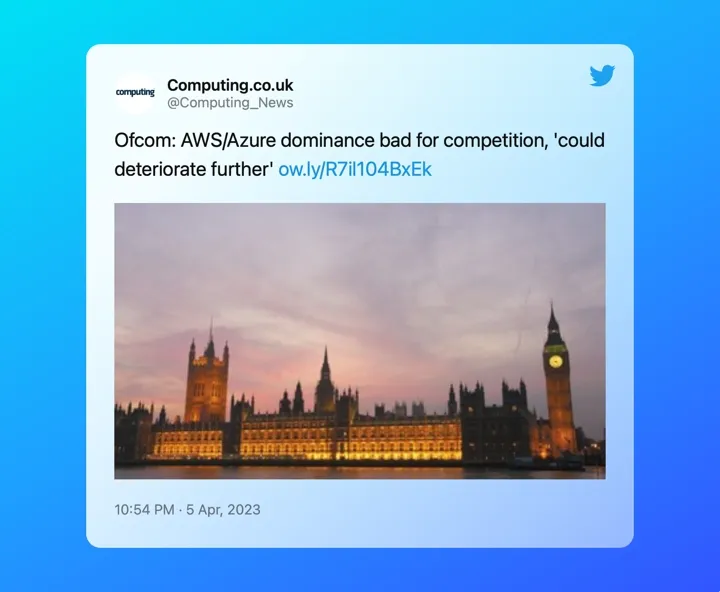 Ofcom, the UK regulator, has warned AWS and Microsoft they could face a full anti-trust probe for the way they abuse market power to lock out competitors in the cloud sector. The pair have created high barriers making it hard for customers to switch to competitors.
Elon Musk told the BBC that running Twitter has been "quite painful". Asked whether he had any regrets about buying Twitter, the world's second richest man said the "pain level has been extremely high, this hasn't been some kind of party".
The last laugh: One does not simply walk into Mordor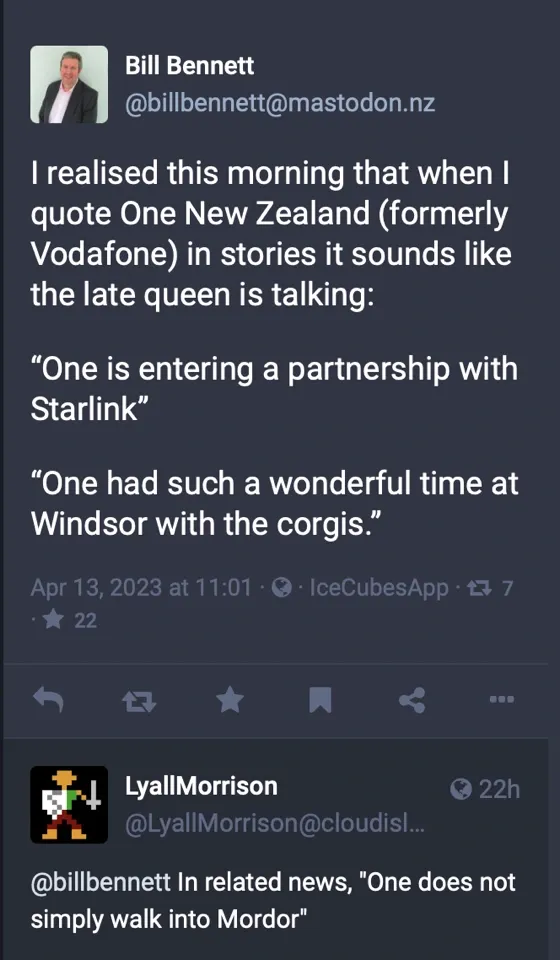 The Download Weekly is supported by Chorus New Zealand.