Phone to satellite comms impressive, questions remain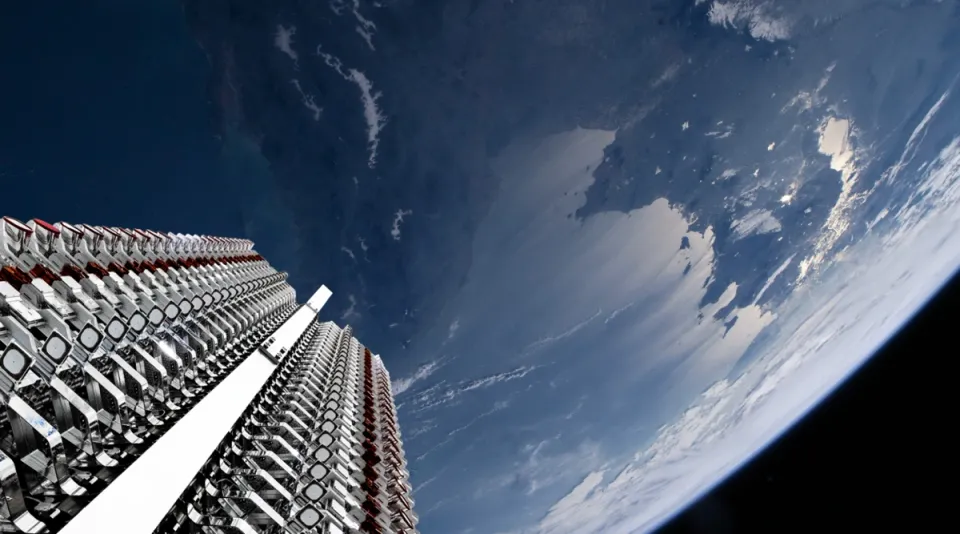 by Tim Hayward
Last week One NZ used the announcement of its partnership with Elon Musk's SpaceX as the cornerstone of its official launch for the One NZ brand replacing Vodafone. It is the latest in a string of announcements from the mobile and satellite industries over the last eight months for projects where smartphones can directly use satellites for communication in areas where there is no mobile coverage.
There will be many use cases, but the recent impact from Cyclone Gabrielle on mobile services in affected areas shows how these advances will be of enormous assistance for any similar events in future. We are told by the climate scientists that we should expect more of them.
Industry players are adopting two quite different models as they position themselves in this space. Which leads to a number of questions about how services will be delivered, what smartphones will be supported and especially the robustness of emergency satellite-phone communications.
Model 1: Emergency SOS messaging using existing satellites
Several groups of partners are following this model and either have launched or will do so in 2023. While based on proven technologies, it is limited thus far to Emergency Services SOS messages and is only supported on recent or upcoming smartphones with specific hardware support.
Apple is the first cab off the rank with a smartphone-based service that is already live in eleven countries (expanding over 2023 – although no word yet for NZ). It has already been used to rescue several people. Apple's service is an SOS emergency messaging service only for use when there is no mobile network coverage. Users will need to have one of the recent iPhone 14 models.
A built-in iPhone app guides the user through the process. They answer a couple of preformulated questions regarding their situation, align the phone towards the nearest satellite and then send the information along with GPS location and battery level of the phone. It can take from 30 seconds to several minutes to send the message to the nearest Low Earth Orbit (LEO) satellite using existing satellite communications channels.
The message goes to an earth relay centre and is then forwarded to the relevant Emergency Services. Apple has made a US$450m investment in the infrastructure of its LEO satellite partner, Globalstar, to support this and will have invested much more again in the mobile phone R&D. Note that even though the Apple service is only live in a limited number of countries so far, it can be used by any iPhone 14 user from anywhere in the world who is in one of those countries.
Garmin is one of the original satellite SOS providers. It launched an Emergency Response service in 2011 using the Iridium satellites to provide a global SOS service on dedicated GPS handheld devices.
This service has seen over 10,000 people rescued all over the world including in NZ. Qualcomm, one of the leading mobile chip vendors, partnered with Garmin and Iridium to build this capability into chips and create an Android app to manage the user interaction.
The technology is available for any Android phone manufacturer to build into their devices and Qualcomm expects devices to be on sale in the second half of 2023 from the likes of Oppo, Xiaomi and Motorola. Even though smartphones are launching later than Apple's iPhone 14, the coverage will be global from day one.
Mediatek, another smartphone chip vendor, is also following this model but has to build it from scratch meaning a staged geographic rollout. The company is partnering with a new SOS messaging provider, Bullitt, and using Inmarsat Geosynchronous satellites. While there are a couple of Motorola and Caterpillar rugged smartphones launched already, the messaging service itself launches in the UK and Europe in April 2023 with the US and Canada to follow soon after but the rest of the world yet to be confirmed.
Model 2: New Generation Satellites acting as "cell sites in the sky"
This is the preferred approach of the mobile network operators (MNOs) and promises wider support across existing smartphones and access to all existing mobile services. This model will use the MNOs' reserved mobile spectrum: the phone will treat the satellite as simply another cell site.
The standard being used here is called "3GPP 5G Non-Terrestrial Network (NTN)". But it requires constellations of new satellites to be launched, core network integration and won't arrive until late 2024 with SMS messaging that doesn't specifically support SOS messages to the Emergency Services. Emergency Services contact will likely have to wait until voice calling is supported in 2025.
In August last year T-Mobile (one of the big three US mobile networks) announced a partnership with Elon Musk's SpaceX for a service that would allow a wide range of new and legacy smartphones to use existing mobile services via LEO satellites. Locally, in addition to the One NZ announcement last week, we also saw 2degrees announce its partnership with another LEO provider, Lynk. Such announcements are happening around the world as MNO's partner with one or other of SpaceX, Lynk and other LEO satellite providers.
Local timings are a bit vague: One NZ says that a satellite-based SMS messaging service could be launched before the end of next year with voice and data services to follow in early 2025. 2degrees is only saying that testing will take place over 2023 with "full LEO satellite mobile services some way away."
Earlier this year Samsung said that it will support MNOs and adopt the 3GPP 5G NTN standard although they are saying that handsets will need new hardware in order to work and as yet that is not included in any Samsung models including the recently released Galaxy S23.
Google has thus far provided very little detail save for an announcement in September last year that Android would gain support for satellite connectivity in Android 14 which is due out later this year. But it is not known what approach the company will take.
Outstanding questions:
There is no doubt that these exciting industry initiatives pave the way to a step change in smartphone connectivity from remote locations that will be extremely useful, but they also raise a number of significant questions.
When will these new services be offered?
As stated above, Apple's service is already live in an expanding number of countries but there is no word on when NZ will be included.
Qualcomm's Emergency SOS service based on the existing Garmin Emergency Response service will operate on new Android phones that should start appearing in the second half of 2023 from various smaller manufacturers and presumably these could start working immediately in NZ and globally.
All the MNO's and Samsung will have to wait until the supporting satellites are launched with indications for an SMS text messaging service to be live by the end of 2024 and voice and data services to follow in early 2025.
What mobile services will be offered and how will users reach the Emergency Services?
Apple, Qualcomm and Mediatek are focusing on a proprietary managed SOS messaging service but there is no word on whether users will also be able to send their own messages to friends and family, be able to make voice calls or use mobile data.
The MNOs are saying that they will start with standard SMS text messaging in late 2024 but that emergency contact capability will come with emergency voice calling that will follow later in 2025. If an SMS only service is going to come first, then perhaps the industry needs to develop a genuine 111 Emergency SMS service which exists in some countries but not in NZ.
Will new mobile phones be required?
Apple, Samsung and the two chip vendors, Qualcomm and Mediatek, all seem to be aligned on the requirement for new mobile devices that have specific hardware support (antennae and chips) for satellite communications. These four companies are major hardware players in the mobile industry if they are all in agreement around this then you'd be brave to take a contrary position.
However, it would certainly be very useful if, as claimed by the MNO's and their LEO partners, a wider range of existing smartphones will be able to communicate with satellites. This would mean that users do not need to upgrade to the latest smartphones to benefit from these new satellite capabilities.
There is some clarity that that will be required here and perhaps we will have to wait until model-by-model testing can be done to know exactly how many legacy smartphones will be supported by the MNO model.
What if a phone supports more than one way to reach Emergency Services?
It looks like compatible iPhones and Qualcomm and Mediatek based Android phones will have two ways for the user to reach the Emergency Services – managed SOS messaging and traditional emergency calls. How will users know which method to use in what situation or will the phone have one service prioritized over the other? Perhaps both will co-exist with Apple and Qualcomm seeing their managed SOS service as the most robust but that users are also free to make an emergency call if they prefer.
What will the services cost?
Apple is the only company to announce pricing to date with the Emergency SOS service being free for two years, but after that we do not know. This will make it challenging for other providers to apply charges unless they are offering significantly more capabilities such as voice calling and data and perhaps Apple will expand to a chargeable service across these other capabilities as well.
There are costs to providing these services that will need to be recovered but by being first in market with a live service Apple may be making additional iPhone sales and it is well known that the company's margin per device is far higher than any of the Android competitors. Premium Android device manufacturers may have to absorb the costs of providing some of these services for their smartphones to remain competitive.
Even if Emergency Services contact remains a free service there would certainly be additional charges for the user to make their own calls, send SMS messages or use mobile satellite data.
Conclusion
111 Emergency Calling has always been free of charge and very robust with any mobile phone able to jump onto any of the mobile networks for coverage if required. One NZ has already said that the same will apply for its mobile to satellite calling service and I would expect other providers to follow this approach, although we will need to see how robust that channel is for voice calls. But mobile to satellite communications introduces Emergency SOS messaging as a key emergency application and we do not yet have industry standards around this. There is also a big question around exactly which smartphones will support these new services.
All the companies working on these developments are doing great work and deserve our admiration and encouragement to get mobile to satellite services operational. But given the critical nature of the most important use case being emergency communications where there is no mobile coverage, we need confidence that the best approach will be adopted and coordinated across the industry so that vulnerable users are in the best possible position when the next major natural disaster hits us.
---
Tim Hayward Bio:
Tim has worked in mobile telecommunications for 25 years at Vodafone and 2degrees. He started as a Core Network Engineer and then moved to Product Development and Management across mobile data and smartphone platforms Blackberry, Android and iPhone. He has worked on Voice over WiFi and Voice over LTE, 4G and 5G development and most recently he developed and launched eSIM and Mobile Broadband 4G and 5G modems and a new modem management platform at 2degrees.
---