New Zealand's 3.5GHz windfall is more rural coverage sooner
Government swaps cash windfall for better rural 5G coverage, Chorus talks about closing copper network, the cost of digital exclusion and Apple's satellite SOS now live in NZ.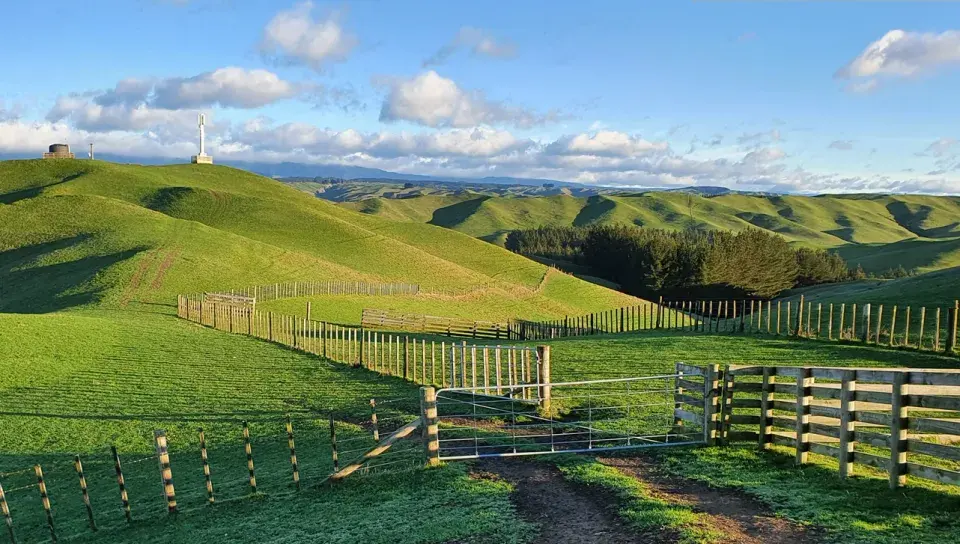 New Zealand's 3.5GHz windfall is more rural coverage sooner
In times gone past governments would auction mobile spectrum for vast sums and treat the proceeds as a windfall. While it looked like free money to politicians, the cost was borne by operators and, in turn, by their customers. That practice diverted funds away from network growth and made for higher prices.
Governments can learn. In the latest allocation of 80MHZ of C-band 3.5GHZ spectrum, the New Zealand government allocated spectrum to the three main mobile network operators.
The arrangement saw the operators commit to speed up their deployment of 5G mobile networks in rural areas. Arguably these are the places where 5G could have the greatest impact.
Bespoke deal
Ginny Andersen, the communications minister, describes it as a "bespoke deal".
As a result Spark, 2degrees and One New Zealand will bring forward 5G in around 55 rural and regional locations. Places that can be at the back of the queue for upgrades.
Money has a role to play in the arrangement. Each of the three mobile operators will pay $24 million over the next two years to fund an expansion of the Rural Connectivity Group's programme extending mobile coverage in rural areas and to reach black spots along the nation's more remote state highway network.
Extending coverage
It's not a straightforward tax on the companies: the Rural Connectivity Group is a commercial joint venture between Spark, 2degrees and One New Zealand.
The RCG was originally set up to extend the Rural Broadband Initiative, working with Crown Infrastructure Partners. To date it has installed over 400 mobile towers in areas that might not, under normal commercial arrangements, have had coverage, or at least not had coverage yet.
Spark plans to extend its 5G network to an additional 27 sites in 25 regional and rural centres. The telco deployed its earliest 5G sites in rural South Island towns, which gives it experience and insight into the technologies potential away from urban areas.
5G standalone
The company's CEO Jolie Hodson says the company plans to spend an additional $40 to $50 million developing 5G standalone technology over the next three years. The move will realise the full initial promise of 5G.
In a statement she says: ""We are pleased to see spectrum allocation revenue directly invested into connectivity in provincial and rural New Zealand. When we combine the commitment we have made through this spectrum agreement with our broader 5G rollout plans, our ambition is to expand 5G connectivity to all towns with a population of more than 1,500 people by the end of June 2026."
Mark Callander, who heads 2degrees, says the equal allocation of spectrum between the mobile network operators will help ensure future robust competition.
There is history here. When, a decade ago, the 700MHZ spectrum was sold to the network operators, 2degrees was either unable or otherwise decided not to take up all three blocks on offer. The remaining spectrum went to an auction that was won by Spark giving the largest telco a significant advantage at the time.
Certainty
Callander says the allocation gives his company certainty for continued investment. "The government has taken a progressive, measured and pragmatic approach, allocating spectrum in return for investment into rural connectivity and a clear infrastructure build programme that will benefit New Zealanders."
The rights for the 3.5GHz spectrum take effect on July 1. There won't be a dramatic change on the day because operators have had access to the spectrum under a short term interim agreement.
There is a further block of 100MHz that the government has allocated to the Interim Māori Spectrum Commission. It was an earlier allocation of spectrum to iwi that was the catalyst for 2degrees to enter the market as a third player and introduce serious competitive pressure into what had previously been a cosy duopoly.
Dense Air, which had been given short term 3.5GHz spectrum rights, did not take part in the final allocation process.
---
The last days of copper
Speaking at this week's Tuanz Rural Connectivity Symposium in Christchurch, Chorus CEO JB Rousselot confirmed what many suspected; his company plans to retire the copper network.
As they say in advertising, it won't happen overnight, but it will happen.
Chorus plans to retire the copper network over the next ten years. It aims to become an all fibre business and, where economic, will extend the fibre network further into rural areas.
Rousselot says: "Today, with more than 70 per cent uptake of fibre where it is available, copper is serving a market a fraction of its original size. As superior alternative technologies emerge, we see that copper will not be sustainable or suitable to meet New Zealanders' growing connectivity needs."
Chorus wants to work with the government and industry to extend its fibre reach. This is in line with what is happening elsewhere in the world. The EU, for example, expects European fibre networks to reach close to 100 per cent of homes by the end of this decade.
Extending New Zealand's fibre network from today's 87 per cent coverage to 90 per cent coverage would cost about $500 million. That would give 75,000 homes and premises the benefit of a first class digital network.
Rousselot says Chorus would be willing to contribute this "In an environment that supports long-term investment".
He went on to say that with the right partnerships between industry, government, and consumers the network could reach further. "We think New Zealand should have an aspiration to reach 95 per cent coverage and unlock some of the estimated $16.5 billion of economic benefits from rural access to high-speed networking."
---
The high price of digital exclusion
A report commission by the Spark Foundation says digital exclusion could cost New Zealand's economy as much as $700 million a year.
The report looks at the economic opportunities delivered by a home broadband connection. It was written by NERA economic consulting.
It estimates that around 130,000 homes are without an internet connection. NERA puts the value of being connected at between roughly $3500 and $5600. Doing the maths shows the nation is missing out on economic benefits of somewhere between $450 and $740 million a year.
Kate Thomas, who leads the Spark Foundation, a charitable body established by the telco, says cost of living increases mean that for some families broadband is an unaffordable luxury.
She says: "But with so many essential services now available online, the simple fact is that digital exclusion is holding many New Zealanders back – particularly our most vulnerable communities. Whether that is being able to search and apply for jobs, utilise digital technology for employment, work or study from home, or access essential services like healthcare, education, and banking."
Thomas notes that digital equity is about more than having an internet connection and a device to get online, but regards these as the starting line.
Spark Foundation's work led to the telco setting up Skinny Jump, a subsidised wireless broadband service. There are now 27,000 households using the service.
It's a valuable contribution. If you plug the Jump user number into NERA's economic impact estimates, you can see Jump could be worth as much as $140 million a year to the wider economy.
---
Apple satellite SOS service now live in New Zealand
New Zealand-based Apple iPhone 14 users are now able to use the company's Satellite Emergency SOS service. The service lets phone users who are outside mobile or Wi-Fi coverage send an emergency satellite message to an Apple's relay centre. From there, staff will contact local emergency services to send a rescue team or other help.
iPhone users need to switch off Wi-Fi and mobile connections before making the call. An on screen display helps locate a suitable satellite before making the call. At this point there is a simple, short questionnaire to gather key information for rescuers.
A secondary function allows people in remote areas to share their location with family members.
It requires a clear view of a satellite. In testing the service worked fine, but only when outdoors.
The service uses the US-based Globalstar network and is free to iPhone 14 users for two years.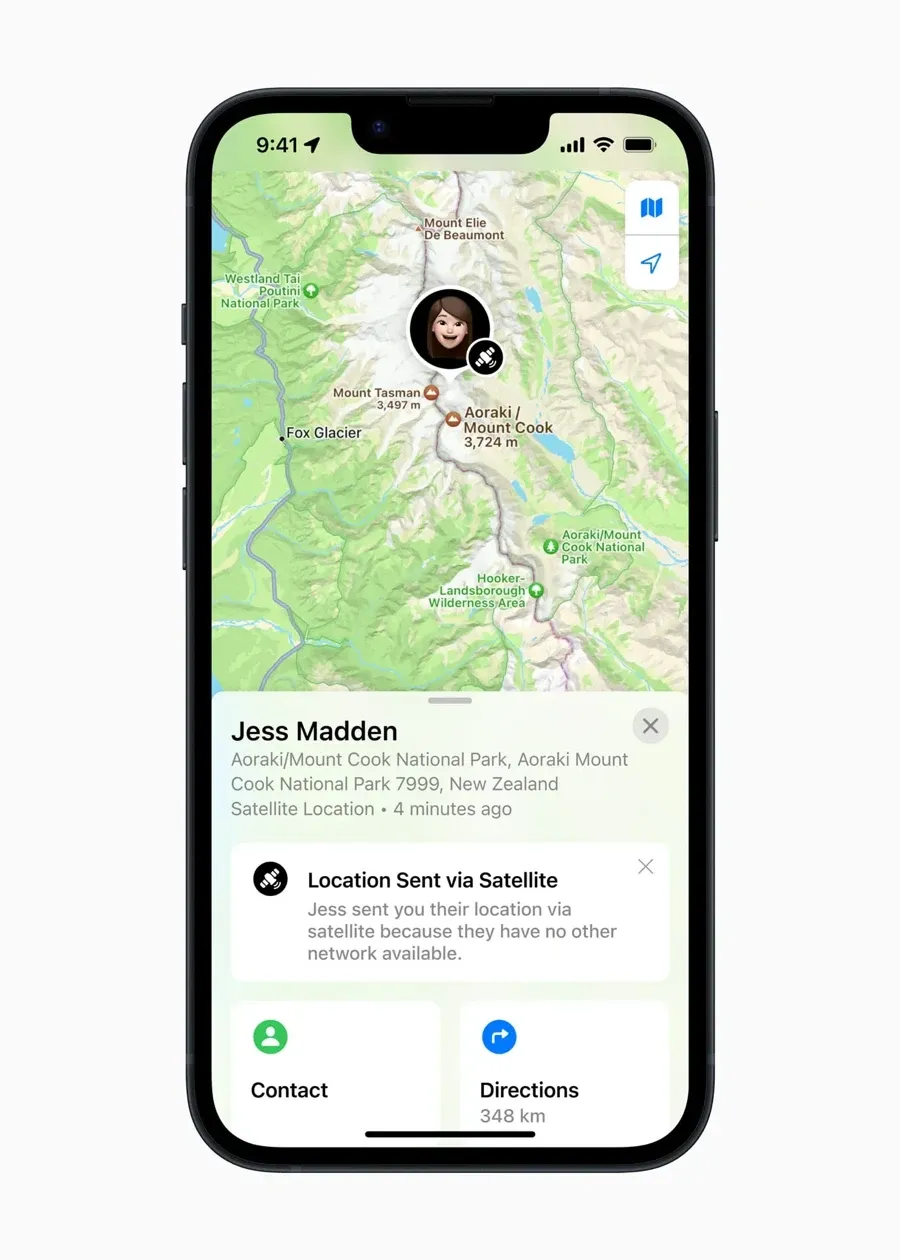 ---
---
One New Zealand to run network level cybersecurity
One New Zealand says it has teamed with Defend to offer mobile and broadband customers network level security. The service uses Defend's Sherlock advanced threat management along with threat intelligence from the GCSB's service.
---
UFB connections climb 17,000
Crown Infrastructure Partners' latest quarterly connectivity update reports there were 17,558 new UFB connections in the quarter. There are now five towns where the UFB uptake is 99 per cent and eight where uptake is higher than 90 per cent.
During the quarter a further 4,915 homes were connected to the Rural Broadband Initiative network.
---
One to resell Starlink for Business
One New Zealand is selling Starlink for business. The satellite service is a swept up version of Starlink's residential service that uses a larger (and more expensive) dish to deliver higher download speeds. Starlink for Business is aimed at rural businesses outside the fibre footprint and promised speeds of "up to 220 Mbps" and a terabyte of data for $426 a month. The dish costs $4200.
---
Nova Energy offers 2degrees mobile
Rob O'Neill at Reseller News reports that the Todd Corporation-owned Nova Energy now offers mobile services using the 2degrees network. The electricity retailer already offers bundles that include power and broadband. There are three plans which it describes as 'endless' but limit the amount of data customers can receive at full speed.
---
---
In other news…
This week's Budget saw the New Zealand government introduce a 20 per cent tax rebate for local game developers who spend at least $250,000 a year. Each developer can claim a rebate of up to $3 million a year. Officially the idea is to "help attract and retain gaming studios to operate in New Zealand and provide a long-term incentive to build their business here". In reality it is an attempt to sway developers looking across the Tasman at the 40 per cent rebate on offer there and considering lowering the average IQ of both nations.
Apple marked Global Accessibility Day by announcing a series of accessibility features that it will roll out across its phones, tablets and computers later this year. Central to the announcement are a set of features that will help people with cognitive and speech disabilities use the company's hardware. This must mark the first time in recent months a major technology company made a big announcement about using artificial intelligence without the story being all about AI and not the likely end user benefits.
Cisco, the world's largest network hardware maker, turned in a better than expect third quarter result and pointed investors at an improved fourth quarter forecast. The company says its networking portfolio revenue is up 29 per cent on a year ago. On a less positive note, the company reports a 23 per cent fall in its order book.
Reuters reports that European telcos want big tech firms to help fund the continent's 5G mobile network rollout. The request is part of the feedback for the EU's industry consultation. Companies accounting for more than 5 per cent of a telco's traffic would be made to contribute. Reuters says that between them, Google, Apple, Meta, Netflix, Amazon and Microsoft account for more than half of data internet traffic.
Is this the future of television? Telly is a large screen smart TV that is being given away for free to consumers. It comes with a second screen that offers what the company calls 'informational widgets' showing the time, weather outlook and news headlines along with unavoidable advertising to pay the bills. Well… I say 'unavoidable' here as if no-one has ever heard of the creative possibilities of opaque black paper and sellotape.
---
The Download Weekly is supported by Chorus New Zealand.