Belkin's MagSafe iPhone mount – MacBook webcam upgrade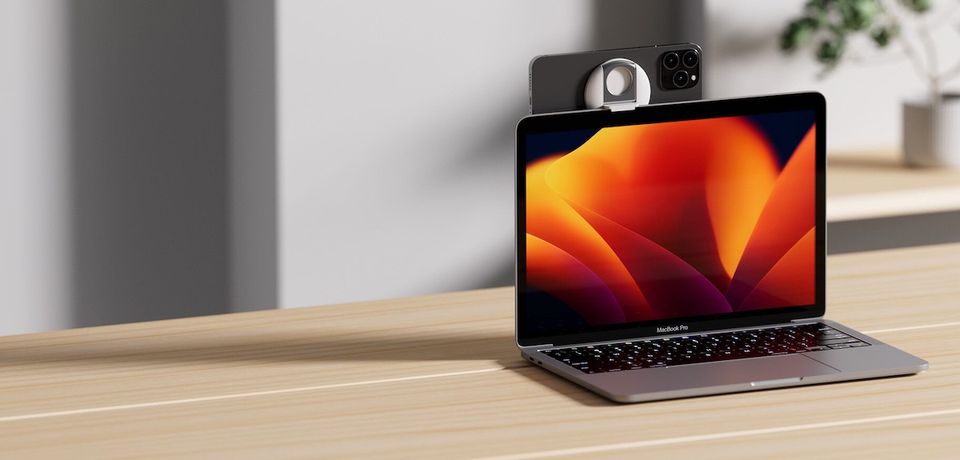 This simple iPhone mount gives your MacBook a far better webcam.
Belkin's NZ$50 iPhone Mount with MagSafe for Mac Notebooks isn't much to look at. One side has a hinged clip that attaches to the top of a MacBook. On the other side there is a magnet that clamps to the back of an iPhone.
Apart from the hinged ring grip on the same side as the clip, that's it.
Apple's recent MacOS Ventura and iOS 16 operating systems include a feature called Continuity Camera. This lets you use the high resolution camera on your iPhone instead of the MacBook's webcam.
The software works beautifully. The Mac automatically detects your iPhone and adjusts. You have an option to move your image centre stage, to transmit a portrait-only image and there is Studio Light to brighten your face.
Continuity Camera is one of those Apple features that can feel like magic the first time you see it.
Belkin's mount marries the MacBook and iPhone in an elegant, easy-to-use way. It takes seconds to set up - you can do it even if you take an incoming call at short notice.
You can rotate the mount, which means you can use the iPhone camera in portrait or landscape mode.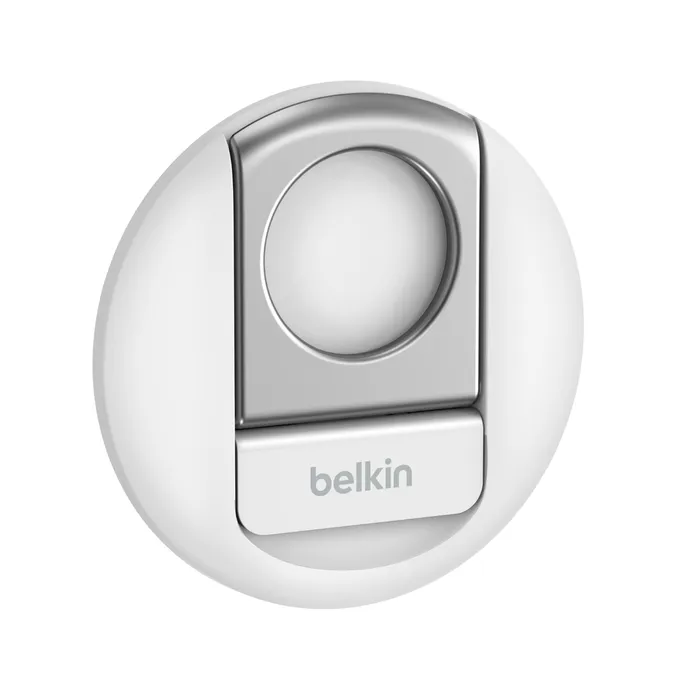 Why bother? Almost every laptop on the market comes with a low resolution built-in webcam. They are rarely good.. MacBooks are better than many rivals, but still well off the pace.
When you take part in a Zoom, FaceTime or any other video call with a normal webcam, the people you talk to will see a poor quality image. This wasn't an issue when we had low bandwidth connections, in 2023 it isn't necessary. You might have reasons to prefer to send a low-resolution video image.
I tested the mount with a 2021 M1 MacBook Air and an iPhone 12. In practice the mount works best when you are seated at a table or desk. The arrangement is stable, but it quickly becomes unstable if you want to work with your MacBook on your lap.
You can use the grip ring on the clip side of the mount to hold onto your phone, it doubles as a kickstand for the phone. No-one is going to buy the mount for this reason, but it is a handy bonus.
Belkin makes a similar mount for desktop Macs and displays.