Measuring Broadband NZ report highlights rural-urban divide
MBNZ report highlights rural-urban divide, Tuanz presses for rural upgrade, Mateparae moves to Spark leadership squad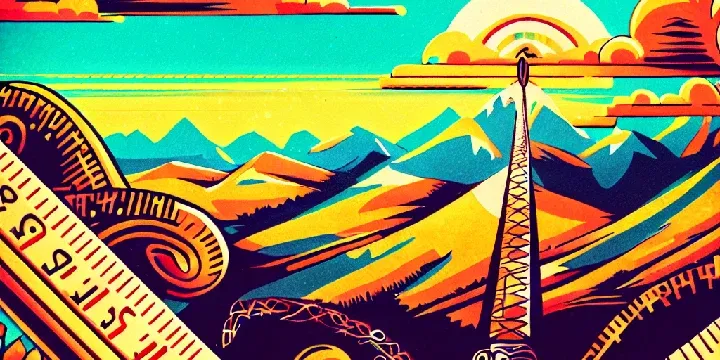 Autumn 2023's Measuring Broadband New Zealand report shows a continuing gulf between fixed wireless broadband performance in areas where fibre is available and in rural areas where there is less direct competition.
The latest report, published by the Commerce Commission on Wednesday builds on the expanded format first shown in the Summer 2023 report. There is an emphasis on user experience with real-world applications while the more abstract raw numbers remain available.
The report now highlights the performance of popular video conference services, social media and streaming applications. It includes more data on low earth orbit satellites, which continue to outperform rural fixed wireless broadband on many measures. Although we should remember that satellite performance comes at a significantly higher cost and is not available to everyone in rural New Zealand.
Streaming video performance
MBNZ has picked one of the most popular broadband applications, Netflix, to show how user experience is affected by latency and line speed. The latest tests show fibre and One New Zealand's HFC network continue to deliver the best and most consistent streaming performances.
MBNZ says more than 99 per cent of Fibre 300, Fibre Max and HFC Max plans are able to support four simultaneous UHD Netflix streams. That's plenty of headroom to keep a family entertained without anyone experiencing interruptions.
Low erth orbit satellites – for now that means Starlink – come close enough to meeting this standard that few people would notice. MBNZ says 95 per cent of satellite customers are able to support 4 UHD streams.
VDSL and 4G Fixed Wireless delivered for 21 per cent and 20 per cent respectively). MBNZ says 79 per cent of all households nationwide with a fixed wireless connection can support a single Netflix stream. This drops to 75 per cent in areas without fibre coverage.
Copper continues to deliver, albeit at a lower level. MBNZ says 89 per cent of households on VDSL plans and 30 per cent of households on ADSL plans were able to support a single UHD stream in non-fibre areas.
Online gaming depends on where the stream comes from
There is a huge latency gap between online games hosted in Australia and those games hosted in the US.
Satellites are by far the worst technology for disconnections. Users can expect to be cut off roughly every four hours. Fixed wireless is worse than VDSL, but everything is far behind fibre.
The report notes:
"The results for disconnections have increased for all technologies when compared to the previous report, especially disconnection to the United States. In spite of these changes, the level of disconnections is still at a level whereby user experience will not be unduly affected."
One interesting graph shows there is a wide spread of performance for LEO users.
---
Tuanz report a manifesto for rural telecommunications
A report published by Tuanz following this year's Rural Connectivity Symposium calls on the government to treat high quality communications as a core utility and make it a priority.
The document amounts to a manifesto for New Zealand rural communications and can be thought of as a to-do list for the communications minister.
Tuanz CEO Craig Young says: "If there was any lingering doubt, the significant weather events of early 2023 made it clear that we need to invest in resilient connectivity for our rural communities.
"While the vast majority of urban NZ have been able to carry on without missing a beat, regional and rural NZ users have had mixed experiences at best or had to deal with being disconnected for significant periods."
Build back better after disasters
Young says building back after the weather events is not enough, we have to build back better.
"As we head into a period of infrastructure rebuild in large parts of the motu, we need to ensure that the lessons in resilience we have learned this year are not forgotten. It is not simply a case of rebuilding what was there before, we must build back better."
For Tuanz, the goal is for New Zealand to have rural communications networks that are "at least equivalent" to those in towns and cities. Costs and capacity should be on a par.
This would be the case today in places reached by the fibre network, but, when it comes to telecommunications, 'rural' now amounts to not being connected to fibre.
Tuanz wants further government infrastructure investment and what it calls "a tech-agnostic mindset, and a multi-layer approach". The organisation also wants the government to pay more attention to the socioeconomic returns of providing quality connectivity in rural and remote areas.
---
Mateparae moves to Spark leadership squad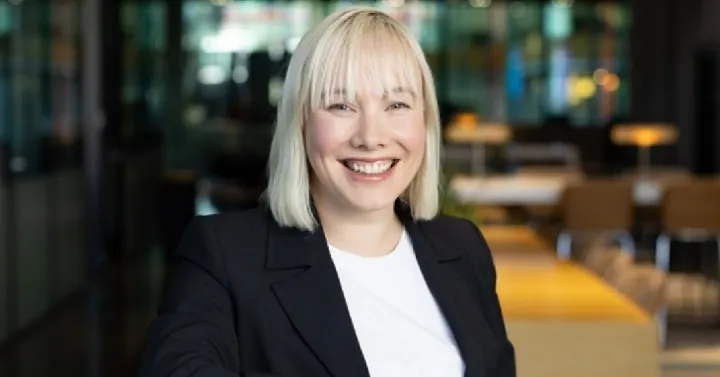 Spark Technology Evolution Tribe lead Renee Mateparae is the company's new Network and Operations director, a move that puts her on the company's leadership squad (executive). The company says it conducted a search process to fill the role before selecting the internal candidate.
Mateparae is currently responsible for Spark's emerging technologies, a role which included shepherding the company's 5G mobile and IoT network roll-outs. Before joining Spark she was BNZ's head of product strategy and previously worked for Air New Zealand.
---
Jordan to chair reformed TDR board
Barry Jordan will be the chair when a new board takes over running the Telecommunications Dispute Resolution scheme on July 1.
Jordan is a former partner at Deloitte and chaired the establishment board for Te Pukenga, the national polytechnic organisation.He served as a council member for the Arbitrators and Mediators Institute of New Zealand (AMINZ).
The TDR has been through a series of changes after the Commerce Commission reviewed its operation. There's a new customer care code, a new constitution and terms of reference.
---
---
Kordia cuts zero trust deal with Zscaler
Kordia says it has "formalised" its partnership with Zscaler, a cloud security vendor. It says the deal will see the two work to help New Zealand customers adopt zero trust.
Zero trust is a safe defensive strategy for organisations dealing with known and unknown threats. Traditional security was about guarding points of entry and assuming everything inside can be trusted.
With zero trust, every user and every device has to be authorised before gaining access to resources, whether they are inside or outside the protected network. Once authorised, they have to be continually reauthorised.
---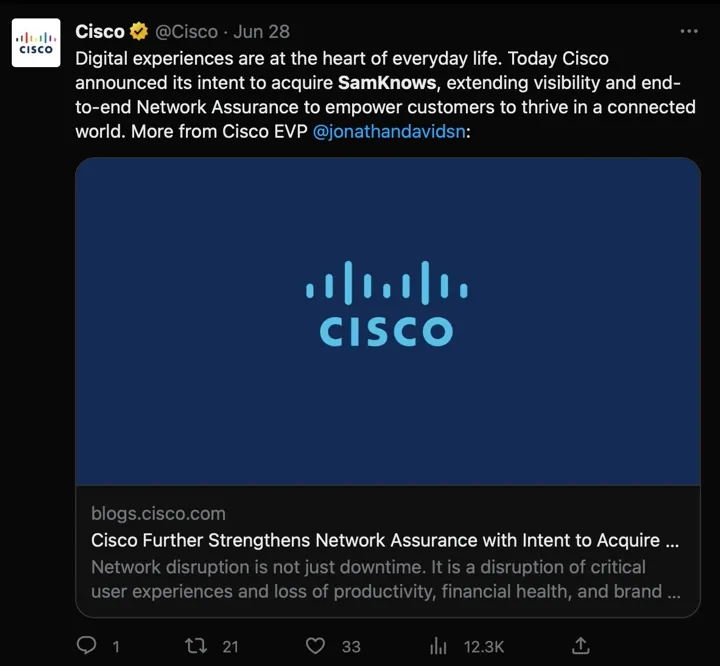 Cisco buying SamKnows
Cisco is in the process of buying SamKnows, the UK-based network monitoring specialist that manages the Commerce Commission's quarterly broadband reports.
The network giant plans to wrap SamKnows into its ThousandEyes network performance monitoring business. At present ThousandEyes monitors businesses premises, SamKnows has the home router technology to extend this so that remote workers can be included.
SamKnows collects billions of performance measurements each month from around the world, including New Zealand. This will give Cisco greater insight into users' experience of measurements such as connection speed, latency, packet loss and jitter.
When aggregated, this data gives network operators the insight needed to quickly spot any disruptions. The data can also point them at potential problems enabling them to fix matters before customers are affected.
---
In other news…
A Gartner report says businesses are not impressed by the metaverse. Emerging Tech: Adopter Anti-patterns – Metaverse Use Cases Are Plagued by Low Adoption has a lot to say on why the technology isn't taking off. The high cost of the technology is part of the problem, also the fact that experiences can be physically uncomfortable. Moreover users aren't that impressed by what they see and don't like having the technology imposed on them. A year ago, Gartner had a completely different take on the metaverse.
Telecompaper reports the EU's Radio Spectrum Policy Group is about to start work on planning the spectrum requirements of 6G mobile networks.
Sales of smart home devices are in a slump. Research from IDC says things are likely to stay that way at least until next year. Smart speaker shipments are down almost 16 per cent on a year earlier. Smart homes look set to remain a geeky niche.
The Verge reports that Microsoft plans to move all its customers to the cloud. At present the company streams Windows and apps to business users, but wants to extend this to consumers.
---
The Download Weekly is supported by Chorus New Zealand.