Momentum building for school phone bans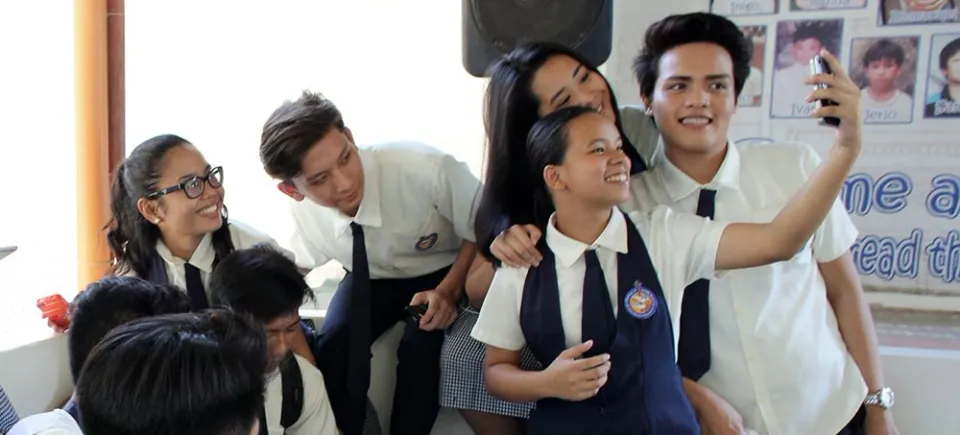 Unesco, the UN's education, science and culture agency, wants schools to ban mobile phones.
The organisation says there is evidence that excessive phone use leads to poor educational performance. It goes on to say phones can have a negative effect on a child's mental health and that a ban would reduce cyberbullying.
Unesco warns policymakers to avoid an "unthinking embrace of digital technology". It says the positive impact technology has on learning efficiency can be overstated: "Not all change constitutes progress. Just because something can be done does not mean it should be done."
School phone bans in Europe
Both the Dutch and Finnish governments plan to impose school phone bans in coming months. The UK and France are working on similar rules which could be announced soon.
The Dutch education minister sounds in tune with Unesco's thinking. He says:
"Students must be able to concentrate there and be given every opportunity to learn well. We know from scientific research that mobile phones disrupt this.
"Various studies have found limiting children's screen time is linked to improved cognition and concentration."
There will be a few exceptions, including for students with medical needs or a disability, and for classes focused on digital skills.
The Dutch ban is not legally enforceable at this stage, although the government will consider that later.
Meanwhile China plans to limit children's phone time
The Cyberspace Administration of China (CAC), a body that regulates digital and online services, says children under the age of 18 should be limited to no more than two hours of digital device time a day.
For now this is nothing more than a draft policy that is open to consultation.
To limit children's phone and internet time, the CAC wants the companies making phones, tablets and other devices to build a 'minor mode' into their products that would block internet access to anyone under the age of 18 from 10pm to 6am each day. Service providers would also have to set time limits on top of this.
The rules change depending on age. Those who are 16 to 18 will have two hours of internet a day. Those aged eight to 16 will have one hour. Children under eight will be restricted to eight minutes a day.
China says it is concerned about the number of children who show signs of internet or phone addiction and at the long term effects of the technology on a child's development. There are already tough restrictions in place on young people's time playing video games.
Hard to implement
China's planned rules would be hard to implement, but should they succeed, they could have a knock-on effect elsewhere. If Apple, Samsung and other leading device makers play ball and add 'minor mode' capability to devices for the Chinese market, other governments might want to see them activated.
Not surprisingly, the CAC's proposal sent Chinese technology stock prices tumbling.
It'll be interesting to watch what happens with the European nations planning school phone bans. There are plenty of mechanics to work through such as: will the devices be banned in schools, if so what about students who need them after school hours to organise complex living or transport arrangements?