Tower sales turbocharge Spark H1
First half results show challenging times for New Zealand telcos who now also need to deal with the consequences of Cyclone Gabrielle.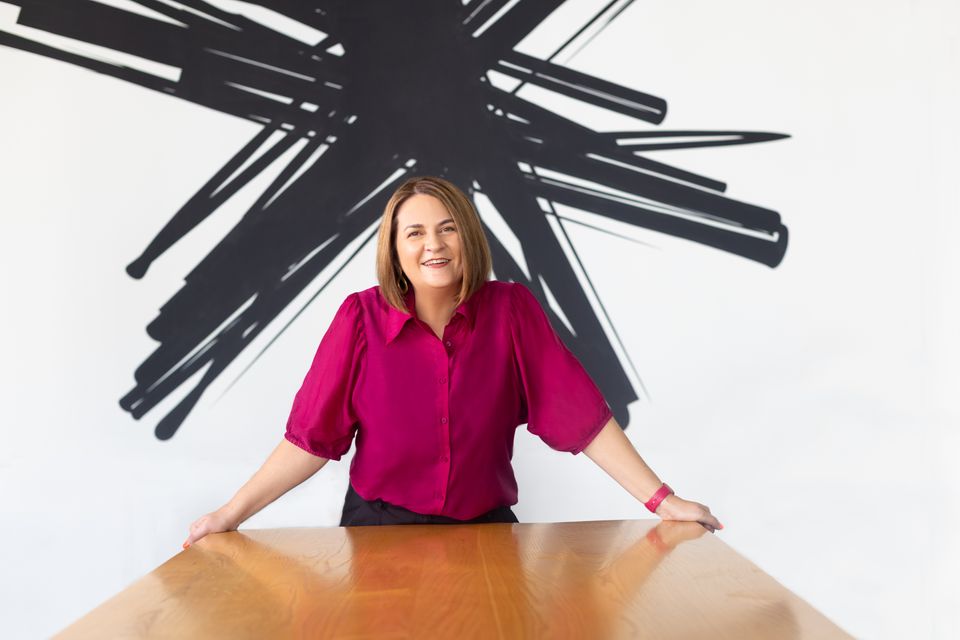 First half results show challenging times for New Zealand telcos who now also need to deal with the consequences of Cyclone Gabrielle.
Spark turned in a huge $837 million profit for the first half of its 2023 financial year. The result was bolstered by a $584 million one-off gain the telco earned from selling a majority interest in its cell tower network to a Canadian investment fund last year.
Spark took a $52 million hit as it retreated from the streaming sports business and entered a content sharing agreement with TVNZ. Spark Sport will close in July.
While the tower sale meant profits climbed more than 300 percent from last year's $179 million, its adjusted operating profit fell 5.2 per cent.
A research note from Jarden Analysts Arie Dekker and Grant Lowe characterised the underlying performance as "soft". The pair welcomed Spark's exit from Spark Sport, but say the result was "considerably weaker than expected".
On the upside they say mobile roaming is increasing once more and should make a bigger contribution in the second half. Roaming revenues have large margins.
They point to poor performance in Spark's cloud business, calling it a "key risk factor". With hyperscale public cloud providers entering New Zealand this is unlikely to improve in the short term.
Spark's IT service revenue is down 4.5 per cent on the 2021 figure. Lower project activity meant managed services revenue was below expectation.
Mobile bright spot
Adjusted revenue increased 3.2 per cent to $1.95 billion. The main driver behind this is an 8.8 perc ent increase of $480 million in Spark's mobile business. Broadband revenue was down 3.4 per cent to $313 million.
CEO Jolie Hodson say the strong growth experienced in the mobile sectors contrasts with challenging broadband and cloud markets.
Spark expects capital spending to be in a range of $410 to $520 million. That's an increase of between $90 to $110 million for digital services and technology. The extra spending will be funded from the proceeds of the cell tower sale.
Despite the negatives, Spark says it expects its guidance for the 2023 financial year of $1.185 to 1.225 billion to come in, albeit at the lower end of the range.
---
Interest and debt hammer Chorus first half profit
Chorus' $9 million net profit for the first half of the 2023 financial year is down almost 80 per cent on the $42 million earned in the same period a year ago.
The company says the fall is due to rising interest rates and the cost of refinancing its debt along with depreciation of copper cables in areas where fibre is available.
Revenue was relatively flat; up $4 million to $487 million. A $25 million drop in revenues from copper services was more than offset by a $35 million growth in fibre revenue.
Underlying earnings before interest, tax, depreciation and amortisation (Ebitda) were $342 million. That's up $10 million on the same period the year earlier after excluding one-off gains.
Chorus announced an unimpeded interim dividend of 17 cents per share, up 3 cents on 2022. The company says it expects to announce a final unimputed dividend of 25.5 cents per share in August. This will meet its guidance of a 42.5 cents per share dividend for the full year.
Last year Chorus completed the last stage of the nationwide fibre rollout. The network now reaches 87 per cent of the population. Chorus is the largest fibre company operating around three quarters of the national network.
Fibre uptake is now 71 per cent. The last six months saw an increase of 38,000 fibre connections.
Chorus CEO JB Rousselot says the company achieved its goal of one million fibre connections in January.
Workforce woes
One brake on Chorus' progress is difficulty hiring experienced workers. Rousselot says the company is short of around 380 technicians and that limited the number of fibre installations Chorus could complete.
He says: "Like other industries we've experienced workforce challenges in the wake of Covid and we've made significant efforts to reduce the gap to some 220 technicians today.
"We expect to recruit another 150 technicians within a few months".
Cyclone impact
Cyclone Gabrielle took place after the end of the half year reporting period yet was front of mind when Rousselot discussed Chorus' prospects.
He says: "The widespread community devastation caused by the recent cyclones means we're having to reprioritise work so we can focus on restoration efforts."
Job number one was fixing regional fibre routes so mobile networks could be used by other essential services to help with their restoration efforts.
"We're fortunate that fibre networks are less susceptible to water damage than copper cables.
"Our experience from the recent Auckland city floods is that we experience fewer faults and faster restoration for customers on fibre."
Share buyback and updated FY23 guidance
Chorus upgraded its full-year earnings guidance to between $675 and $690 million. Previously the company estimated its earnings would be between $655m to $675m. However Rousselot says that guidance does not include any provision for the recent cyclone and flooding.
---
Sky first half profits soft despite customer gains
Sky says the cost of keeping Vodafone TV open beyond its scheduled closure date was behind the profit fall of 7.3 per cent to $26 million in the first half of the financial year which ended on December 31.
The costs were necessary because Sky's new satellite and streaming boxes were not ready for market. Further payments to Vodafone will be needed as Vodafone TV will remain open until March.
Revenue for the first half was up two per cent to $379 million as Sky's customer numbers passed the million mark during the period. Sky now has 1.05 million subscribers. While there was a small fall in satellite TV customers, Sky streaming and sports subscriptions grew during the period.
---
2degrees offers Starlink Business service
Cyclone Gabrielle accelerated 2degrees' move to offer customers Starlink's business service. It says it is open to registrations of interest from its business customers.
Earlier this week the telco says it made 10 of the business grade antenna units available to emergency services to help with the cyclone recovery. It says it managed to move fast on this because of its relationship with Vocus Australia which is a Starlink partner on the other side of the Tasman.
2degrees CEO Mark Callander says a Starlink option was in the planning stage before the cyclone hit and there were devices in the company's laboratory for testing. When the cyclone arrived these were airlifted to Gisborne and used for backhaul.
Starlink's business service uses a more powerful receiver than the residential version and operates at fibre-like speeds. It isn't cheap, the receiver costs $4,200 and customers pay $8401 a month for what the company's marketing says are "speeds of up to 350 Mbps".
2degrees is selling Starlink Business as an enterprise grade service that is supported by the telco's business team and integrates with existing network options. Customers can self-install or call on 2degrees to manage the installation.
---
Akamai to build Auckland scrubbing centre
Content delivery network specialist Akamai plans to build what it calls a scrubbing centre in Auckland.
Scrubbing is a technique for fighting distributed denial of service attacks. A centre will analyse incoming data traffic to identify threats. It then removes or scrubs the malicious activities in real time which means a minimum of downtime for customers buying the service.
Akamai plans to set up yet another overseas owned enterprise grade cloud computing centre in Auckland entering what has become a crowded market.
Tom Leighton, co-founder and CEO of Akamai Technologies, says "New Zealand is a mature cloud market and Akamai has many valued customers here.
"The centre is key to our goal of bringing basic cloud computing capabilities into difficult-to reach-locations currently underserved by traditional cloud providers."
---
Streamers to spend 64% more on sports rights this year
Research from Ampere Analysis gives context to Spark's decision to close its Spark Sport streaming services. Ampere says streamers will spend US$8.5 billion in sports rights in 17 major markets around the world. That's up 64 per cent on spending in 2022.
Until streamers' investment in sports rights has lagged the amount spent on creating original film and TV material. But improved livestreaming technology along with increased expectation from audiences and weakness in the old pay TV model has changed that.
International sports streaming service DAZN is the largest investor accounting for more than half of all subscription service spending on sports rights.
Ampere says last year's deal between Amazon on the US National Football League was a turning point for delivering sport on general streaming platforms.
---
AWS opens Sydney telecom cloud service centre
Commsday reports that Amazon Web Services plans a new service to help telcos build cloud-run network architectures based on AWS technology.
AWS says it has chosen Sydney as one of the initial locations for the service which will be formally launched at next week's Mobile World Congress
The company describes AWS Telco Network Builder as a fully managed service to help its customers take advantage of its infrastructure.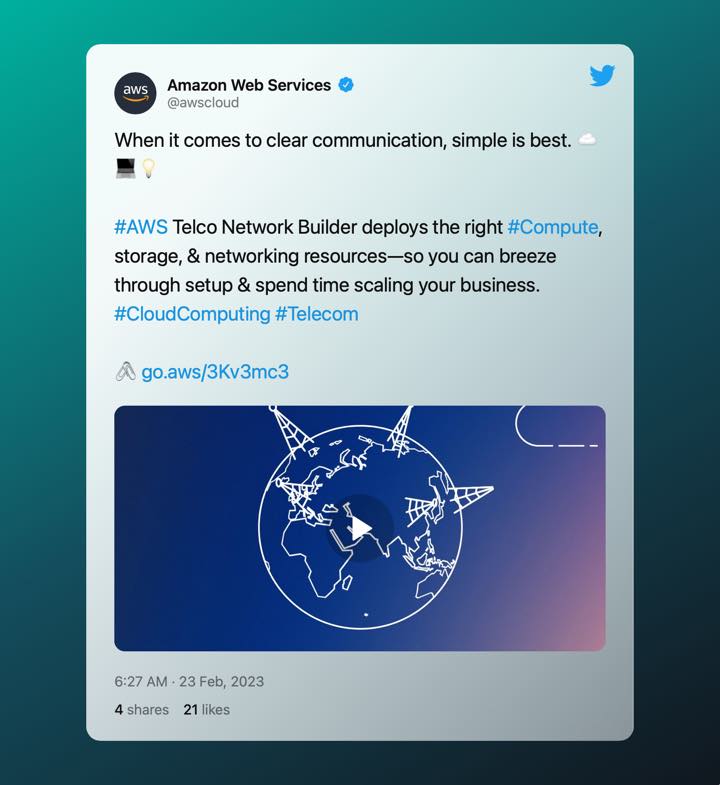 ---
Starlink roaming
SpaceX's Starlink satellite broadband service has sent email to prospective customers of a new US$200 a month global roaming service. At least some of the emails were sent to people living in countries where Starlink is not yet officially available.
Details of the service are sketchy and Starlink is notorious for not speaking about its plans to media.
There is speculation the new service could be a workaround to get the service into countries where it has yet to gain government approval. The service has to be paid for in US dollars and customers must sign a legal document saying they are responsible for acting as the importer of record, which might get Starlink off the hook in some places.
In a separate set of announcements, Starlink has also launched a maritime version of its service for ship and boat owners. This costs US$5000 a month with a US$10,000 up front charge for the dish and associated hardware.
The cost of the service is considerably higher than Starlink's residential broadband offering, which costs $160 a month in New Zealand. At today's exchange rate the roaming service is twice the price. Customers also have to pay up front for a dish, which retails for NZ$520 but costs US$600 (around NZ$1000) in the US.
---
In other news…
Counterpoint Research says worldwide smartwatch shipments grew 12 per cent in 2022. This sounds positive, but the fourth quarter saw shipments drop 2 per cent on a year earlier. Apple continues to dominate the sector with shipments rising !7 per cent in the year. It now accounts for around 60 per cent of smartwatch revenue. Samsung is the second largest player with around 10 per cent of the market by value.
A fascinating read in Rest of the World says that thousands of South African internet users can't afford daytime internet prices and instead buy packages which only allow them to connect at night.
The European Commission has opened a consultation on Europe's telecom sector that could see Google, Apple, Meta, Netflix, Amazon, Microsoft and other tech giants help foot the bill to cover network costs. The EC argues the tech giants account for half of all data traffic on the continent.
---
At the time of writing this story Starlink's website shows the monthly cost is $420 while other marketing material shows the $840 price. ↩︎
The Download Weekly is supported by Chorus New Zealand.