Unisys Security Index: Digital identity fear
New Zealanders are happy using digital identities to deal with government agencies.
Yet, according to the 2018 Unisys Security Index survey, we're less happy using similar digital identities for financial transactions, paying for things and other commercial applications.
Take the idea of having an emergency button a phone so you can send your location to the police if you're in trouble. Unisys found 84 percent of New Zealanders like the idea. Only eight percent do not.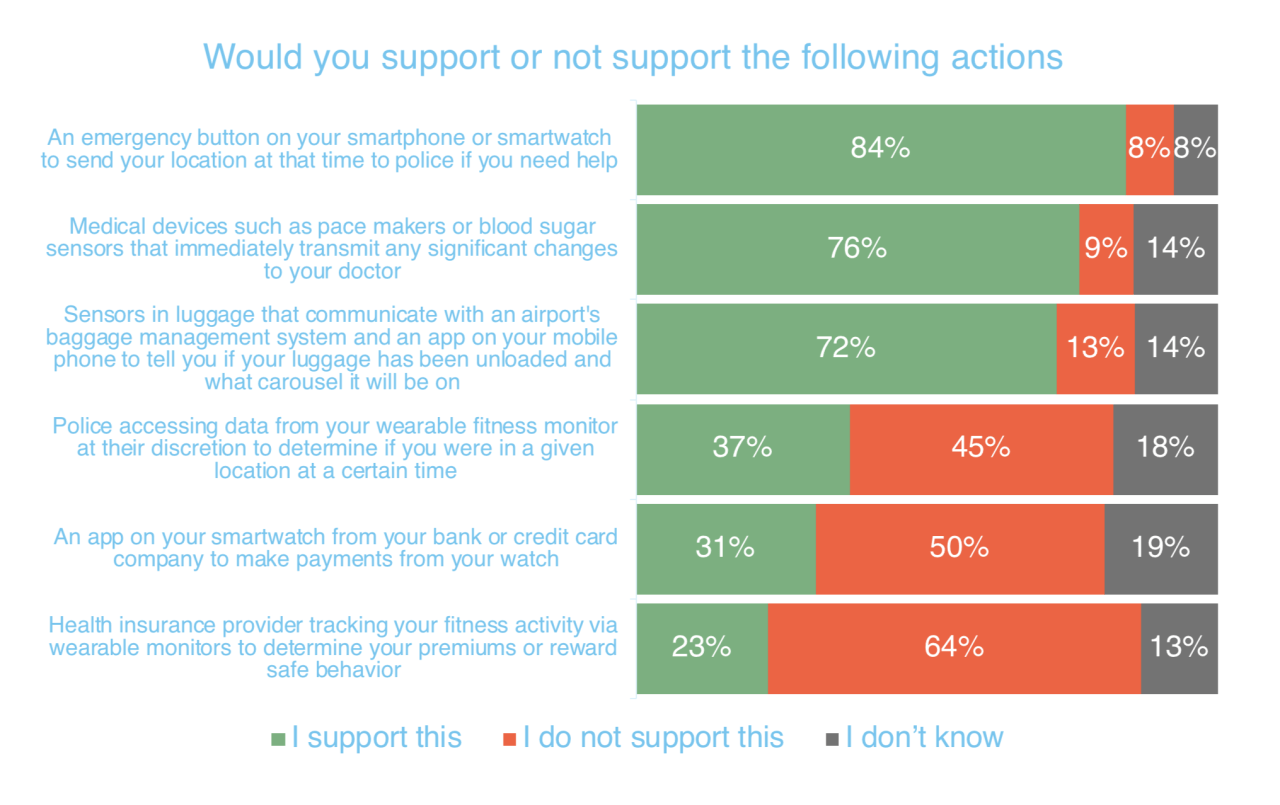 Medical devices reporting to doctors
How about having medical devices send alerts to doctors if there's a significant change in readings? This could be a pacemaker noticing something happening with a heart or a blood sugar monitor seeing a spike.
The survey found eight times as many New Zealanders like the idea as those who don't. It appears that we trust the police and health professionals.
A different picture emerges when there's money involved. Unisys found that almost two-thirds of New Zealanders do not like the idea of personal health trackers reporting information to insurance companies, even if it might mean lower premiums. A quarter are in favour of the idea while the rest are undecided.
Likewise only half the population likes the idea of being able to make bank or credit card payments from a watch. When Unisys asked the same people why they didn't support sharing personal data, there was a consistent pattern in their responses.
No compelling reason to share
In most cases the answer is "there is not a compelling enough reason for them to have this data."
When money is involved respondents expressed misgivings about data security. This seems a reasonable response given the number of high-profile news stories about data security breaches. It means that organisations hoping to do business this way have their work cut out convincing customers their services are safe and that their requests for data are always benign.
Andrew Whelan, Unisys vice-president Commercial industries for Asia-Pacific says the last year has been relatively calm in terms of New Zealand politics and natural disasters. So our security focus has been elsewhere. He says: "…Local and global data breaches dominated media headlines and impacted many of us personally – so data security is top of mind.
Government yes, commerce not so much
"The results indicate that New Zealanders are more likely to embrace digital identities to engage with government organisations, especially where there are clear benefits of increased convenience or security.
"But in the banking sector, concerns about data security are hindering the take up of new services such as digital wallets and the integrated financial products that are evolving in the growing open banking environment.
"To overcome this discomfort, service providers must be able to show New Zealand consumers the measures they've taken to protect customer data across the entire supply chain."
This is the second of a series of sponsored posts about the 2018 Unisys Security Index. Click the link for more information about the survey.