2degrees plans 3G mobile retirement late 2025
2degrees plans to close its 3G mobile retirement in late 2025, One NZ halts controversial ad campaign, Auckland University and Spark investigate 5G robots
New Zealand's 3G chapter will finally draw to a close late in 2025 when 2degrees closes its network. One New Zealand previously said it will close its 3G network by next August. In March Spark said plans to close its 3G service by the end of 2025 and reuse the spectrum for rural 5G.
The move could mean many older mobile phones will be unusable. There is a complication. While 4G was first introduced to New Zealand in 2013, many older 4G handsets drop back to 3G services to make voice calls.
However, this mainly applies to handsets purchased a decade before the planned cut off date. Few phones last that long. And anyway, veteran phone fans who prefer not to upgrade have an option: One NZ plans to continue operating its 2G network even after closing 3G.
Recycle the spectrum
2degrees says it needs to close the 3G network in order to focus on 4G and 5G services. Telcos tend to recycle 3G spectrum for more efficient 5G services.
Mark Callander, 2degrees CEO, says: "Customers can rest assured 2degrees is working to expand our 4G coverage to the small amount of areas that only have 3G coverage today."
He says customers who continue to use 3G devices can expect to hear from 2degrees well before the network closes.
---
One NZ's grudging back down following ComCom stop letter
After coming out swinging, at least in a response to RNZ, after last week's Commerce Commission stop letter, One New Zealand has stepped back from confrontation.
The Commerce Commission stop letter was sent asking the company to halt an advertising campaign promising New Zealanders would have 100 per cent mobile coverage next year.
That was to promote a service Vodafone expects to launch in 2024 using, as yet, unlaunched, SpaceX satellites operating a limited Starlink mobile to satellite text messages.
One New Zealand says it always planned to wind down its cheeky "100% coverage" advertising campaign which has now completed.
One NZ: "respectfully disagree"
A release sent to media from the company says: "Whilst we intend to constructively engage and will make the changes they have requested, we respectfully disagree with their view that our '100% mobile coverage' campaign was confusing, likely to mislead or deceive or otherwise in breach of the Fair Trading Act."
"We believe customers inherently understand that while coverage will be 100 per cent when SpaceX has its satellite constellation in place by the end of 2024, there could still be issues that impact a customer's ability to connect, in the same way that they understand there are similar impacts to cellular services today."
One NZ is wisely changing its advertising to state "Coverage like never before, launching 2024". It says it will now add a clear disclaimer: "TXT only launching by end of 2024" and where relevant "TXT delivery within minutes".
While Starlink is yet to demonstrate any mobile to satellite capability, One NZ's rivals 2degrees and Spark have both signed deals with Lynk, which has shown it is able to transmit text messages from handsets via satellite.
---
Auckland Uni, Spark investigate cloudy, AI-powered, 5G-run robots
A University of Auckland research team is working with Spark to investigate the potential of cloud controlled, 5G connected industrial robots.
Dr Yuqian Lu of the Faculty of Engineering, who leads the academic team, says the results to date are promising and have the potential to push the boundaries of what's possible.
He says: "In the long-term, we could see a surgeon in Auckland perform an operation remotely on a patient in Invercargill using a tele-operated surgical robot or a fleet of manufacturing robots in various cities in New Zealand could be managed remotely in real time."
Measuring jitter
The six-month trial took place at the Faculty of Engineering's Laboratory for Industry 4.0 Smart Manufacturing Systems. In the first stage, researchers built and tested a robot and a cloud-based platform to test 5G control. They measured latency and "jitter", in effect a way of knowing how consistent the connection was. They moved data packets between Auckland, Sydney, London, Singapore and Oregon.
Lu says: "We learned that the key to achieving optimal speeds and reliability performance is to incorporate AI algorithms to compensate for issues during data transmission. What we concluded is that in future, industrial robotics have the potential to be moved to the cloud and supported by 5G".
Spark Network and Operations director Renee Mateparae put the project into wider context. She says: "Working with the University of Auckland helps us to bring interesting use cases and business applications to life, such as in agriculture or ports using machine learning, Internet of Things, 5G and other emerging technologies."
"…Our work around Multi-Access Edge Compute (MEC), private network and 5G network slicing, for instance, means you could deploy the cloud at your premises to run your automation over a dedicated network. Data transmission occurs at a shorter distance, decreasing latency and jitter, reducing congestion, and delivering a better customer experience."
---
New Zealand ranks 20 in world for broadband affordability
A worldwide survey published at the UK-based Broadband Genie website says New Zealand sits at number 20 in its broadband affordability survey. The survey ranks nations by comparing the price of a high speed connection with average salaries in 132 countries. The numbers are in UK pounds.
The monthly price of a high speed connection in New Zealand is £43.25, while the average salary is £3,058.18. This puts the cost of high speed broadband at 1.41 per cent of the average salary. The ratio in Australia (24 in the table) is, in effect, the same at 1.43 per cent.
By comparison the lowest ratio is Hong Kong, where people pay 0.74 per cent of their salary for a fast connection. The UK is on a par with New Zealand at 1.42 per cent. Citizens of the USA are a fair way behind, paying 1.73 per cent of salary for broadband.
While most countries come in well under 5 per cent, things are far from pretty at the bottom end of the table. Imagine life in Turkmenistan where the ratio is 93.26 per cent.
---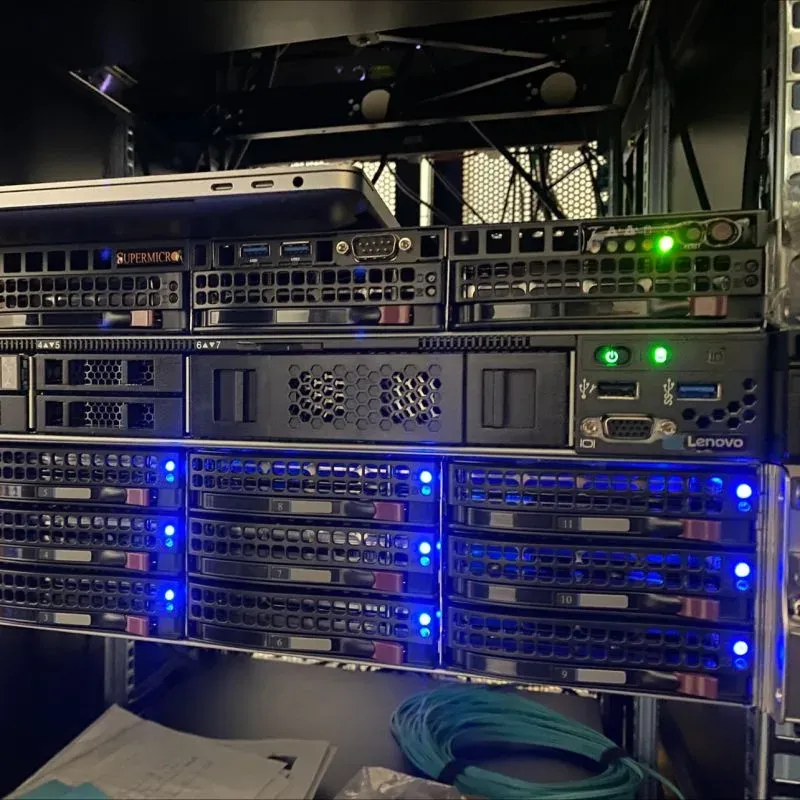 Primo installs Netflix cache
Taranaki-based regional telco Primo has installed a Netflix cache box at the company's New Plymouth Network Operations Centre.
Cache technology is commonly used for popular internet services including video streaming. In effect it means a better Netflix viewing experience for Primo's customers. Videos will download faster and with fewer glitches.
At the same time, it takes pressure off the backhaul networks connecting Tarinaki to New Zealand and the world. Material can download to the cache box at off peak times, leaving the regional connections free to deal with immediate traffic requests during peak hours.
If everything turns to custard it means a local copy of a Netflix video is available for Primo's customers who will be able to watch even if New Zealand or New Plymouth is cut off from the wider internet.
Primo says Netflix makes up a large part of the internet traffic on its network. Talor Green, Primo's senior network engineer says: "About half the data used on the Primo network at night is Netflix or streaming related, since the cache box has been online, it has served up an average of 6000 gigabytes of Netflix per day"
---
---
Banks moves to Network for Learning Chair
Jeremy Banks has replaced Colin Macdonald as the chair of the Network for Learning board of directors. He was previously N4L's deputy chair and HR and Remuneration Committee chair. Banks has a background in software development
---
In other news…
A team of Auckland University researchers looked at how people view interaction with chatbots and found they can be seen as collaborators, even team members by workers, but end customers are happier when the bots are supervised by a human.
A Reuters report Huawei could be ready to sell 5G phones to western nations by the end of this year. The Chinese telecommunications giant has the ability to make its own semiconductors using technology not affected by the US ban on the company.
IDC reports worldwide PC shipments continue to decline. The research company says shipments were down 13.4 per cent in the second quarter of 2023. That's the sixth quarter of decline in a row. The research company says demand is dampened by "macroeconomic headwinds, weak demand from both the consumer and commercial sectors, and a shift in IT budgets away from device purchases".
Bucking the PC sales decline was Apple which saw a better than 10 per cent rise in Mac shipments during the quarter. In part this was because of the supply chain constraints that hit the company last year. The company now has an 8.6 per cent market share.
---
The Download Weekly is supported by Chorus New Zealand.