Spark 5G standalone build, working with Ericsson and Red Hat
Spark starts 5G standalone build, Google Cloud signs all-of-government agreement, public cloud market passes $100 billion.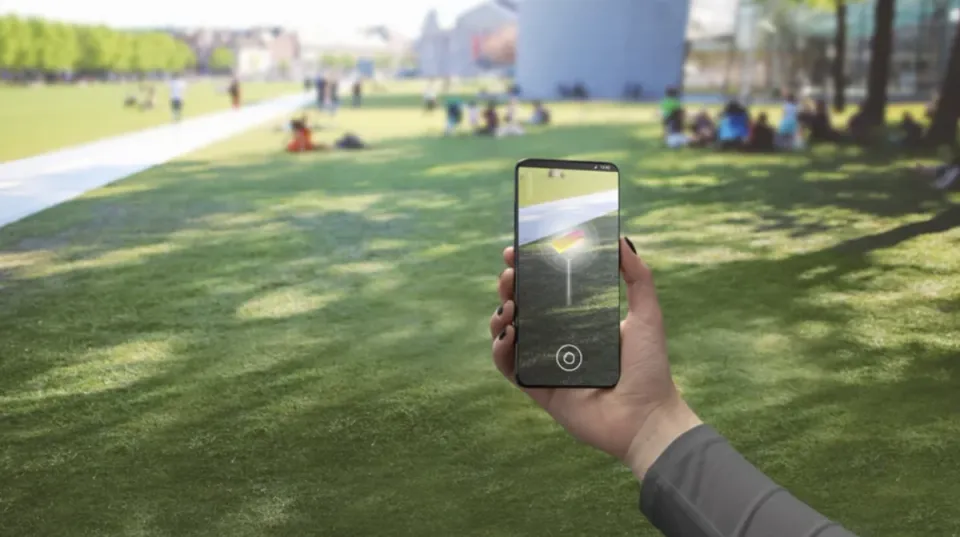 Spark says it has started building its 5G standalone network. The telco is using technology from Ericsson and Red Hat. It is New Zealand's first 5G standalone build.
When New Zealand's mobile carriers built their initial 5G networks they, in effect, planted a 5G Radio Access Network (RAN), that's the radio equipment, on top of the existing 4G infrastructure.
With 5G standalone, the core infrastructure is retooled with full support for 5G services. That means the 5G hardware on towers connects back to a 5G core and the network operates end-to-end on 5G technology.
Standalone will deliver 5G full potential
This is important because many of the benefits that were promised for 5G networks could not be delivered using a 4G core. Specifically 5G stand alone will mean ultra-low latency and far greater network capacity. In turn this enables network slicing and other advanced 5G features.
Last year Spark, Ericsson and Red Hat completed a three month trial of 5G standalone to test wireless broadband. It used Ericsson's dual-mode 5G Core running on Red Hat OpenShift. This integrated with Spark's 5G Fixed Wireless Access Network.
An alternative trial used technology from AWS and Mavenir. Spark chose the Ericsson-Red Hat option and will spend between $40 and 60 million over the next three years rolling out 5G standalone.
Ericsson dominates 5G standalone
Speaking at a Tuanz event in Auckland on Tuesday immediately after Spark announced the project, Ericsson ANZ managing director Emilio Romeo said his company supplies more than half the world's existing 5G standalone networks.
Spark's network and operations director Renee Mateparae says the 5G standalone core will be a turning point: "5G standalone will unlock capabilities like 'network slicing', which is one of the most transformative features of the technology. Today our network is tuned to provide the best experience across a variety of devices. Network slicing provides the ability to tailor or 'slice' the network and then tune it based on a specific use type."
"A piece of network could be 'sliced' to serve a mission critical service such as driverless cars for example – which require the network to respond quickly and with ultra-reliability in real time, or a gaming 'slice' could be created to provide the ultimate high speed, low-latency experience for gamers."
Edge compute
5G standalone means Spark will be able to move core elements to the network edge. This 'multi access edge compute' (MEC) technology moves processing closer to customers, reducing the distance and latency. It will allow new applications that need real-time performance. Spark already has a case study using video to identify health and safety hazards in real time. This will improve its performance.
Spark plans to extend its 5G network to any population centre with more than 1,500 people by the end of June 2026 using 80 MHz of 3.5 Ghz spectrum.
Ericsson's Tuesday night Tuanz presentation focused on the progress 5G has made around the world since the technology was first introduced. While the presentation offered consumer and enterprise examples, it was clear the technology is having far more immediate impact in industry than with individual mobile phone users
---
Google Cloud signs all-of-government agreement
Google Cloud has signed an all-of-government agreement with the Department of Internal Affairs. The company says the agreement makes it easier for government agencies to buy and use Google's cloud technologies.
New Zealand's government has similar agreements in place with Amazon Web Services and Microsoft. Google's worldwide cloud business is far smaller than either AWS or Microsoft Azure, see next story, but the company is the fastest growing of the large cloud services.
The agreement covers data and analytics, artificial intelligence and machine learning tools. It covers Google Workspace, which includes the popular browser applications as well as Security Operations Services.
Google announced plans to build a New Zealand cloud region a year ago.
---
Worldwide public cloud market shoots past $100 billion
Gartner says the worldwide market for cloud infrastructure services grew by 30 per cent last year. It is now worth more than $100 billion a year. Two companies, AWS and Microsoft, account for close to two-thirds of the market.
In 2022, the worldwide infrastructure services market grew by 29.7 per cent to hit a total of $120.3 billion. While that's up from $92.8 billion the year before, the increase failed to match the 40 per cent growth achieved a year earlier.
The market is no monopoly, but is dominated by Amazon Web Services, which accounts for around 40 per cent. In second place is Microsoft with its Azure cloud holding a 21.5 per cent share.
After the leaders, the market is fragmented. China's Alibaba cloud is the third largest player with close to eight per cent of the market. It is a regional player with most of its business in China. Huawei, also with a regional focus, is in fifth place with a 44 per cent share.
Google Cloud is the fourth largest player at around seven percent. It is the fastest growing cloud giant, with business up 41 per cent during the year. It should go past Alibaba and move into third place during the current year.
The remainder of the market accounts for less than 19 per cent of revenue. Gartner says it expects the fast growth to continue.
---
---
Folding phone expands, but still a 'freak show'
The market for folding phones increased 64 per cent year on year. This comes at a time the broader phone market contracted by eight per cent.
It sounds promising for folding phones until you learn that the world purchased a mere 2.5 million during the year. In comparison, the wider mobile phone market sells upwards of 280 million phones a year.
Which means, four years after Samsung launched the first folding handset, the format has singularly failed to capture the market's imagination.
Expensive, fragile
It isn't hard to understand why. They are expensive, difficult to make, even harder to make at scale and remain fragile.
What's more, a folding phone is about the size of the largest non-folding handsets, albeit a fraction deeper when folded and a smidgeon heavier. Unfolded it is about the size of an iPad mini.
You can buy a decent conventional phone and tether it to an iPad mini for less than half the cost of the folding phone. The combination uses barely any more pocket or bag space.
In other words, it remains a gimmick.
There are pockets of the market that love foldable phones. They sell better in China than elsewhere. That country accounts for more than two out of every five folding phones sold.
Elsewhere at Counterpoint, researchers say sales of fast charging phones made up almost 80 per cent of the worldwide phone market in the first quarter of 2023. This compares to 74 per cent a year ago and 29 percent five years ago.
---
In other news…
Could this be an early sign the PC market is stabilising? Counterpoint says worldwide PC shipments were down 15 per cent year-on-year in the second quarter of 2023, yet climbed 8 per cent quarter-on-quarter. That is the first quarterly growth in five quarters. The research company says it expects a mild recovery in the second half of the year.
There's nothing official, but reports leaking from Samsung suggest the company is working on a smart ring. It could be branded as the 'Galaxy Ring'. Smart rings are used for health monitoring, typically they relay data to a phone.
Shares in streaming giant Netflix tumbled 10 per cent on Thursday when the company announced quarterly revenue figures lower than market expectations. The company recently launched a lower-priced option with advertising while simultaneously cracking down on password-sharing, a practice it previously actively encouraged. The company has done away with its cheapest plan, hoping to move those customers onto the more lucrative ad-supported service. Analysts suggest the share price drop is because investors had inflated expectations of the crack-down and ad-supported service.
After Apple's recently-launched high-end Vision Pro showed the world how to build virtual or augmented reality hardware, Meta has scaled plans for its hardware. The report is behind a paywall. The company was planning to launch its consumer AR glasses next year. That's now pushed back to 2027 which means 5G operators hoping for a VR-driven demand surge have more time to get their ducks in a row.
---
The Download Weekly is supported by Chorus New Zealand.