Rocking the Apple MagSafe Leather Wallet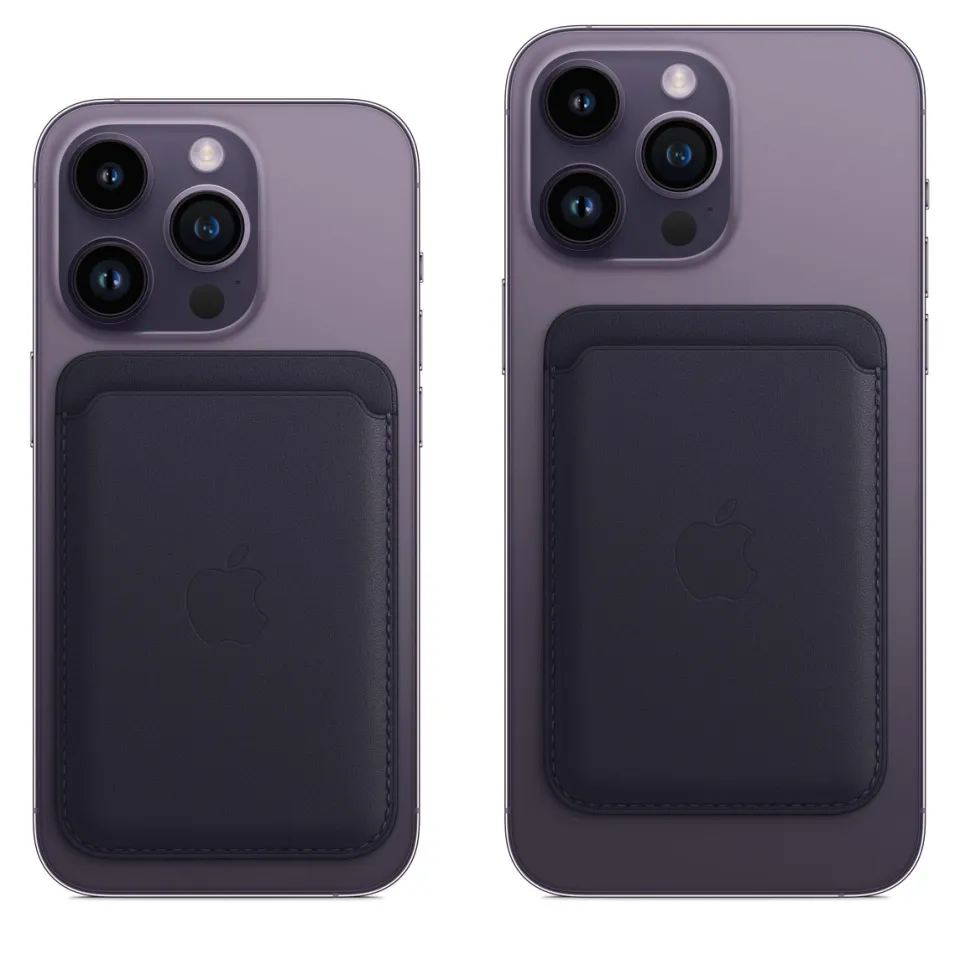 It's not new, but the MagSafe Leather Wallet Apple sent alongside the review iPhone 14 is worth writing about.
Long-time MacBook owners will remember MagSafe as the magnetic power connector that would snap apart if someone tripped over the cable. It could, and sometimes did, save a laptop from an untimely death.
The MagSafe name returned in late 2020 with the arrival of the iPhone 12 and 12 Pro. The phones use a magnetic ring under the back cover for their wireless charging. The same magnet can be used in other ways. We've seen wireless mounts for car dashboards and there is Belkin's clever MagSafe iPhone mount that upgrades a MacBook's webcam.
MagSafe Wallet is another use. It's a small leather wallet that attaches to the back of an iPhone 12, 13 or 14.
Real leather
Open the package and you can smell the leather. It looks good, is well made and feels like a premium accessory. At NZ$100 a pop, it needs to.
The review Wallet is a dark chocolate brown. There are lighter brown options, a couple of dark greens and, oddly, an orange version. These colours may or may not match your iPhone.
It can take two credit cards or similar-size cards. One card could be your New Zealand driving licence, another might be your library card or a stored value card.
In use the cards are secure enough, they won't slip out. If necessary, you can pull the Wallet off the phone and use the hole on the back of the Wallet to ease out the cards as needed. In testing the Wallet never became detached from the iPhone, the magnets are more than strong enough.
Travel lighter
The idea is that you can leave your home carrying nothing but your phone and door keys. The Wallet delivers on this, but the rest of the world struggles to keep up.
Ideally all the cards you need to function in modern New Zealand could be loaded on your iPhone in a software Wallet. You can do this with bank cards. The NZ My Vaccine Covid pass worked that way.
Overseas you might be able to add your transport card. That's not yet an option here. Likewise you can't yet put your driving licence in the iOS wallet app.
Add to that the fact that a ridiculous number of retail outlets don't accept Apple Pay or phone-based transactions: you may need to carry a physical bank card to buy a litre of milk at the dairy.
For everyday life in 2023 New Zealand, many of us need to carry more physical cards than the two spaces in the MagSafe Wallet can handle. Lovely as it is and as clever as the idea is, the MagSafe Wallet will have a limited local market.