Compared: iPhone 14 Pro Max and Galaxy S23 Ultra
Apple's iPhone 14 Pro Max and Samsung's Galaxy S23 Ultra are feature-packed premium phones with fast processing speeds, excellent displays, long battery life and great cameras. Both claim to offer 2023's most complete large, premium phone experience. Is one right for you?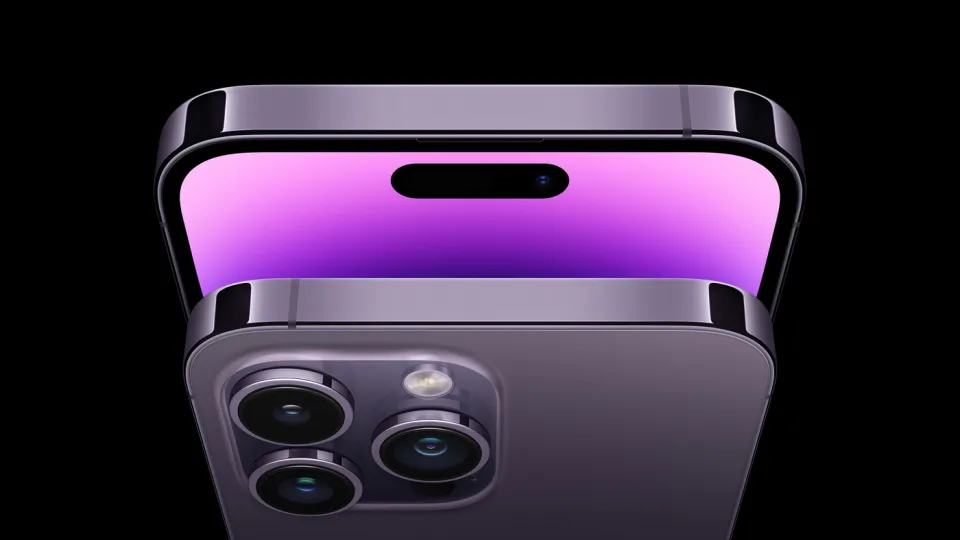 Almost everyone planning to buy a premium phone this year will stick with what they know: iOS or Android.
Phone buyers rarely flip between iOS and Android. Nine time out of ten, people will pick one, learn how to make the most of their choice and stay in their lane.
If you are considering moving out of your phone comfort zone, this will help. If you're not, treat this comparison as an opportunity to learn if the grass is greener on the other side of the iOS-Android fence.
Sky high prices
Inflation, currency movements and more features mean premium phone prices continue to rise. These are the two most expensive non-folding phones available.
Prices and the relative price differences between phone models can change considerably from country to country.
This comparison is written in New Zealand where the two phones are close in price.
Apple's iPhone 14 Pro Max starts at NZ$2200 for a phone with 128GB of storage. A phone with 256GB costs $2400 and the 512GB model is $2800. At the top of the range $3200 will buy an iPhone Pro Max with a terabyte of storage.
Samsung skips the 128GB model. Its Galaxy S23 Ultra range starts at NZ$2300 for a phone with 256GB and 8GB of Ram. There's a version with 512GB and 12GB of Ram for $2650 while $3100 will buy you a phone with a terabyte of storage and 12GB of Ram.
| Price and storage comparison | iPhone 14 Pro Max | Galaxy S23 Ultra |
| --- | --- | --- |
| 128 GB | $2200 | - |
| 256 GB | $2400 | $2300 |
| 512 GB | $2800 | $2650 |
| 1 TB | $3200 | $3100 |
Apple doesn't talk about the amount of Ram in its phones. The iPhone 14 Pro Max comes with less Ram: 6GB, but don't get get hung up on this, unless you run a lot of multitasking apps on your phone, 6GB is plenty.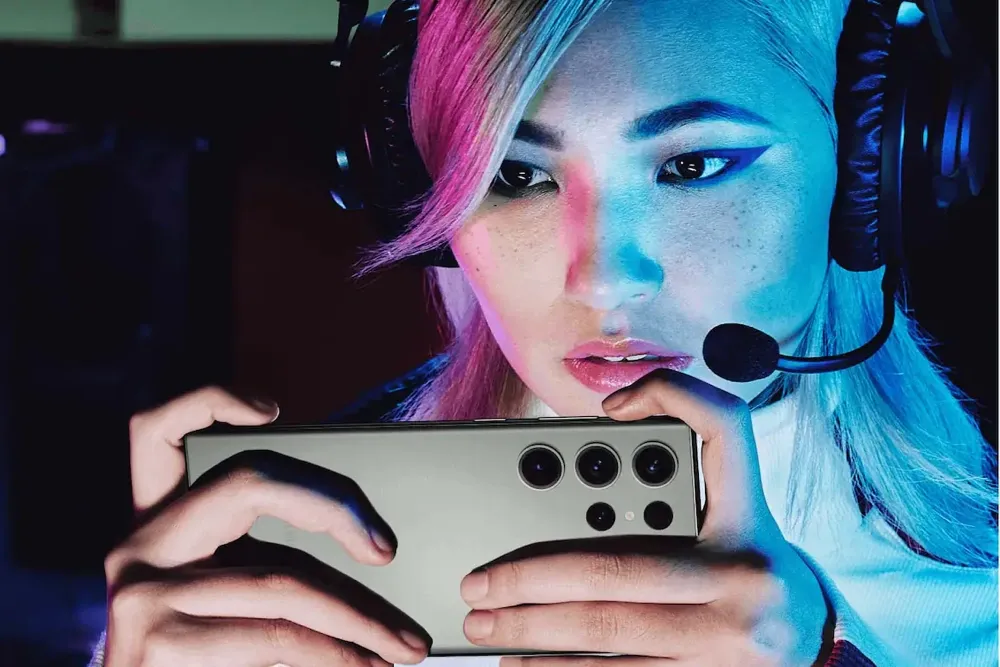 First impressions
From the outside, you'd be hard pressed to tell the difference between Samsung's Galaxy S23 Ultra and the earlier S22 model. Both have a super-bright full screen display that shows crisp text and lush photos or movies. There's the same aluminium case with smooth edges.
While Apple's iPhone 14 Pro Max looks a lot like iPhone 13 models, there's a different selection of case covers, the review model is 'deep purple'. The rear camera cluster is different, but few casual observers would be able to tell which is which.
| Display comparison | iPhone 14 Pro Max | Galaxy S23 Ultra |
| --- | --- | --- |
| Screen size | 6.7 in | 6.8 in |
| Pixels | 1290 x 2796 | 1440 x 3088 |
Despite the S32 Ultra having a marginally larger screen and more pixels, Apple's display looks better although this is, up to a point, a subjective comparison.
The iPhone Pro Max display has a peak brightness of 2000 nits, which is a huge increase on the iPhone 13 Pro Max's display brightness. It is noticeably brighter than the Samsung display and does a better job of showing highlights. See the recent news story about how and why phone screens are getting brighter. A bright screen is important when you are outside on a sunny day.
Apple's supports Dolby Vision, HDR10 and HLG formats of HDR. It can chew power, more about that later. There's an always-on screen feature where the refresh rate drops to keep power consumption to a minimum. Always on means you can always see the clock and any on screen notifications even when the phone is locked.
In isolation the S23 Ultra screen appears to be first rate. It is bright and has great contrast. However, when placed next to the iPhone Pro Max display, it is obvious the S23 Ultra fails to meet Apple's quality in every noticeable department. The Pro Max colours are more natural, the picture balance is better and, although there are fewer pixels, it manages to do a better job showing fine detail. Videos appear crisper on the Apple phone.
Dynamic Island
One area where this year's iPhone differs from its predecessors and from the competition is the Dynamic Island at the top of the display. This replaces the notch that has been on iPhones since the iPhone X.
The Dynamic Island is less in-your-face than the notch. The camera is there. Apple uses it to show alerts, which means things that might otherwise get lost are easy to notice. For instance, you'll get an indication there when your AirPods are connected. There are third-party apps that use Dynamic Island.
Samsung has taken a different approach, there's what amounts to a hole punched through the display behind the glass covering the front of the phone. It's smaller than Apple's Dynamic Island. In practice you quickly get used to either approach and they aren't a deal breaker.
Initial feel
Both phones are an all screen front with a solid back containing a cluster of lenses. Both have Sim card slots. Apple uses the Lightning power connector, Samsung has a USB-C port.
The iPhone 14 Pro Max has an on-off button and two more buttons that work to raise and lower the volume. Apple's silent mode switch is on the left.
Samsung's Galaxy S23 Ultra has an on-off button, a rocker button to control volume and a push-then-pull-out S Pen stylus. This feature is popular with long-time Samsung fans but otherwise is an acquired taste. Not everyone will use it. The phone includes productivity apps to make use of the styles.
Weight, size
Strictly speaking, Apple's phone is heavier at 240g compared to Samsung's 234g. You won't notice this three per cent difference in use.
While you might, at a pinch notice the size difference, there's equally little in it. At 163.4 x 78.1 x 8.9 mm, the S23 Ultra is a tad longer and thicker than Apple's 160.7 x 77.6 x 7.9.
Both phones have exceptional build quality. They look and feel like premium devices. Both are large and heavy by modern phone standards: that's the price of a big display. You need deep pockets in both sense to own one of these.
If you find the iPhone 14 Pro Max too much, there is always the smaller and lighter iPhone 14 Pro. You will sacrifice a few features. Likewise the Samsung Galaxy S23.
Processor
Apple uses an A16 Bionic chip on the iPhone Pro Max. It's the fastest iPhone chip in Apple's stable and another thoroughbred. Apple's marketing material says the A16 is 20 per cent more power efficient than the A15. It is almost certainly more powerful than the processor in your laptop.
In practice there's nothing you can throw at the A16 to cause the phone any problem. There's plenty of headroom for every imaginable task.
The processor in the S23 Ultra is no slouch. Samsung uses a custom modified Qualcomm processor: the Snapdragon 8 Gen 2.
You can find comparison benchmarks elsewhere online. Suffice to say there that both phones feel fast, performance-wise they are worthy 2023 flagships for their ranges.
Battery
There's not much in it. Apple's iPhone Pro Max can run for more than three whole working days on a single charge. The marketing material claims 29 hours video playback, which, without sitting next to the phone with a stopwatch feels about right.
Samsung says its phone battery will last about 26 hours. In testing it didn't quite make it to the end of the third day. Apple has the edge, but few users will worry about the battery performance difference between the two phones.
Sound
The iPhone 14 Pro Max speakers are loud. During testing the iPhone 14 Max accidentally started playing music during the middle of a function with a couple of hundred people in the room as the MC started speaking. Every single member of the audience would have been able to hear the sound.
Likewise, you can hear an incoming call from the bottom of the garden, 30 metres away, even when the phone is indoors. If you forget to turn the volume down and the phone rings when working at a desk, it's a shock to the system.
Getting this much sound out of a small package is an impressive achievement. The sound is crisp and clean. Samsung's speakers offer better sound quality, but you can't crank them up to 11, they are noticeably quieter than the iPhone.
Apple has the edge over the S23 Ultra when it comes to listening to sound through earbuds. Coupled with AirPods, the iPhone offers a warm, rich detailed sound. Spatial audio works if you want it. It could be that the S23 Ultra doesn't pair as well with AirPods, but the iPhone sounds noticeably nicer through third party over-ear headphones.
Camera
On paper Samsung's 200 megapixel camera beats Apple's 48 megapixel main camera by a fair distance. In use, Samsung remains the winner, but the gap isn't what you might expect from looking at the specifications.
When you have that many pixels to play with, you capture far more detail, but unless you plan to show ultra-high resolution pictures on a big display, a lot of that detail is lost. On the other hand, there's a lot of scope for zooming in and cropping those large images.
The Galaxy S23 Ultra can shoot at 12, 50 or 200 megapixels. You'll see a far better dynamic range with the lower pixel counts as the phone uses the extra pixels to improve the images.
Samsung has added a special mode for shooting the sky at night, otherwise, there are huge improvements in night time photography. Both phones use a lot of artificial intelligence techniques to massage and improve shots.
Apple's 48 megapixel main camera has optical image stabilisation, which means better results in low light. There's a 12 MP ultra wide camera and two 12 MP telephotos, again with optical image stabilisation.
This is all backed up by Apple's computational photography engine. You can delve into this and get impressive, professional results, but it requires patience, there's a learning curve.
The more sophisticated photography software on both phones takes some getting used to. If that's not what you want from a phone camera, Apple has a range of modes that do the hard work for you. Samsung does the same. Even if you consider yourself a camera dunce, you'll be able to get stunning results with a little practice from either phone.
| Main camera comparison | iPhone 14 Pro Max | Galaxy S23 Ultra |
| --- | --- | --- |
| | 48 MP, f/1.8, 24mm (wide), 1/1.28", 1.22µm, dual pixel PDAF, sensor-shift OIS | 200 MP, f/1.7, 24mm (wide), 1/1.3", 0.6µm, multi-directional PDAF, Laser AF, OIS |
| | 12 MP, f/2.8, 77mm (telephoto), 1/3.5", PDAF, OIS, 3x optical zoom | 10 MP, f/4.9, 230mm (periscope telephoto), 1/3.52", 1.12µm, Dual Pixel PDAF, OIS, 10x optical zoom |
| | 12 MP, f/2.2, 13mm, 120˚ (ultrawide), 1/2.55", 1.4µm, dual pixel PDAF | 10 MP, f/2.4, 70mm (telephoto), 1/3.52", 1.12µm, Dual Pixel PDAF, OIS, 3x optical zoom |
| | TOF 3D LiDAR scanner (depth) | 12 MP, f/2.2, 13mm, 120˚ (ultrawide), 1/2.55", 1.4µm, Dual Pixel PDAF, Super Steady video |
Verdict: iPhone 14 Pro Max, Galaxy S23 Ultra
There's no question the iPhone 14 Pro Max and the Galaxy S23 Ultra are the two best phones available today. They are expensive, but there's a lot in these phones and buyers can expect both will be usable for years to come.
Samsung's Galaxy S23 Ultra has the edge when it comes to photography, there are areas where it is either a tie or down to subjective taste, but beyond photography the iPhone 14 Pro Max is the winner in the majority of areas. It would be my choice, but that has much to do with being comfortable in iOS's embrace. If I had spent most of the last seven years living with Android, I would have chosen the S23 Ultra.
There's nothing compelling to win Android fans over to iOS or Apple fans over to Samsung. The iPhone 14 Pro Max and the Galaxy S23 Ultra are two different approaches to delivering a first class phone. As it says at the top of the story, few people move between Android and iOS. These models are not going to change that.