NZ schools enter satellite age
NZ schools enter the satellite age with Network for Learning. ComCom weighs in on confusing bundled offers. Tuanz asks next government to help with tech talent.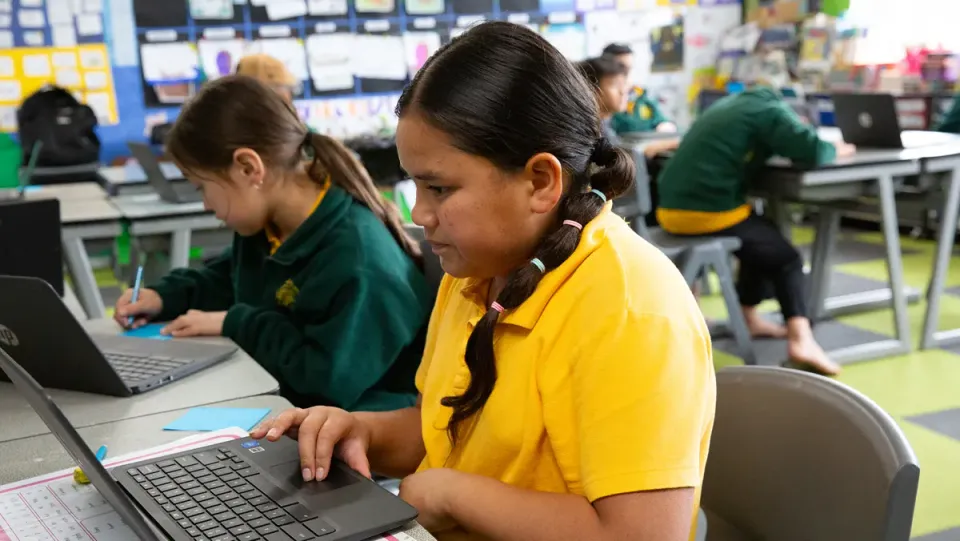 Schools enter the satellite age with Network for Learning
Network for Learning has gone public with a programme that uses satellites to deliver broadband to schools off the nationwide fibre network.
The Satellite for Schools programme was commissioned by the Ministry of Education. Network for Learning is delivering the programme in a partnership with 2degrees.
Schools and kura that have had challenges with poor internet connections are eligible for the programme. The first school to connect was Okains Bay School on the Banks Peninsula in the Christchurch region.
Since then, N4L has connected more than 30 more schools across the North and South Islands. A further group of schools will be added soon.
Teaching by Starlink
Satellite for Schools uses Starlink satellite connections provided by 2degrees. Like other schools which are part of the N4L managed network, the connections come with a layer of safety and security services to protect them and their students while online.
Another school connected by satellite is Te Kura Kaupapa Māori o Ngāringaomatariki. It is a remote coastal kura approximately 30 minutes northwest of Wellsford in Northland. The kura had problems with a poor internet connection thanks to unpredictable local weather and poor wireless broadband coverage from local towers. This is far from uncommon in rural areas.
Reno Skipper, the kura tumuaki / kaiako says: "On many occasions, we weren't even able to mark the morning roll, or we might have only been able to have one or two computers on in a classroom at the same time. The staff were teaching and trying to bring in different ideas and different resources, but they couldn't be accessed because of poor internet connectivity. It really limited our ability to teach the kids."
He says the satellite dish that improved internet connection helped facilitate a more supportive and engaging learning environment for the kura, making a huge difference and improvement to their learning: "We're now able to use the technology to its full extent".
---
ComCom weighs in on confusing bundled offers
Retail telcos selling bundled packages that include broadband or mobile services have been asked to make the details of their offers clearer. That customers have a fighting chance of making informed choices.
New draft guidelines from the Commerce Commerce require bundles to be more transparent. At the moment many bundled offers are confusing and it is difficult for consumers to understand the worth of the components.
Telecommunications Commissioner, Tristan Gilbertson, says while the bundles can be convenient for consumers, they can come with hidden costs.
Bundled broadband deals lack clarity
Mr Gilbertson says in many cases the marketing of bundled telecommunications services is confusing and lacks clarity on the cost of the various components.
He says: "For example, energy and broadband bundles can give sharp broadband pricing but result in higher power pricing. The higher power prices can quickly erode any benefit consumers thought they were getting and even leave some consumers worse off than if they'd bought these services separately."
One aspect of this not mentioned in the Commerce Commission press release is that it is relatively easy for consumers to comparison shop for broadband services, but they find it harder to unpack electricity bills.
Unpacking bundle confusion
Gilbertson says: "We want to unpack the confusion Kiwi consumers are experiencing by requiring providers to disclose all key information upfront so that consumers know exactly what they're signing up for."
For now the guidelines are a proposal. There's a consultation paper on the Commerce Commission website and the regulator is taking submissions until October 13.
Highlights of the draft guidelines include:
A prominent disclosure if electricity or gas would be cheaper outside of a bundle.
Bundles including goods such as fridges, TVs, or vacuum cleaners need to disclose the recommended retail price of the products upfront so that consumers can better judge the bundle's value.
Retailers need to be clear up front if consumers are unable to switch one part of a bundle without losing another.
Retailers must make it clear how much consumers will need to pay if they cancel any bundled service during a contract.
All prices in the bundle should be displayed inclusive of GST to end the practice of having energy prices shown exclusive of GST and broadband prices inclusive of GST.
---
Tuanz wants talent shortage tackled
Tuanz, the Tech Users Association, wants the next government to work on reducing the sector's woeful skills shortage.
Research carried out for Tuanz looking at the priorities of New Zealand's digital leaders identified talent as the greatest challenge they face. There are problems with accessing talent, addressing the skills gap and staff churn.
Recent immigration changes mean overseas skilled tech workers are welcome to come to New Zealand, the flow of migrant talent has not met official or industry expectations.
New Zealand skills scramble
Tuanz CEO Craig Young says "When combined with our low numbers of New Zealanders studying tech we are scrambling for people with digital skills. It's well documented that we continue to see low rates of representation of Māori and Pasifika in our digital workforce."
Specific recommendations for the incoming government include:
Simplifying and speeding up the visa application process for skilled migrants.
Working to support and develop programmes encouraging more Māori, Pasifika and Wahine into tech education and roles.
Developing internships and digital apprenticeship schemes with industry and education institutions.
---
One New Zealand cuts Google Cloud deal
One New Zealand says it has entered at five-year partnership with Google cloud. The deal will see the partners update One New Zealand's own infrastructure while joining forces to sell tailored software-as-a-service (SaaS) offerings to local businesses using One NZ's cloud marketplace.
---
MyRepublic mobile offers $45 all-you-can-eat data plan
MyRepublic has launched a $45 monthly mobile plan with unlimited data at speeds of up to 40 Mbps.
The company, which continues to offer a MVNO (mobile virtual network operator) service after selling its fibre broadband business to 2degrees, says the plan is 5G ready and can work with WiFi calling.
It includes 20GB of Hotspot data, unlimited calls and SMS within NZ and Australia. There is no contract.
MyRepublic uses the One New Zealand network like the recently launched Mighty Mobile brand from Mighty Ape.
---
TVNZ's McGuigan heads to Sky as CFO
The move is a while away, but TVNZ chief financial officer Ciara McGuigan will move across town to Sky TV in March 2024. McGuigan has been at TVNZ for four years and was previously CFO at Mediaworks. She has also worked at Vodafone. Former Foxtel CFO James Marsh will be Interim CFO from October 2023 until McGuigan joins Sky.
---
---
Cook Islands schools get connectivity boost
A programme to improve connectivity for schools in the Cook Islands will use the existing Hawaiki and Manatua submarine cables. At present schools on the outer islands use satellite services which are unable to meet the schools' educational demands.
The network has been put together by Avaroa Cable Limited, Ciena, BW Digital, which now owns the Hawaiki cable, and Vodafone Cook Islands.
---
In other news...
Regulators fined TikTok, the Chinese-owned video-cum-social media service, €345 million for breaching privacy laws when processing children's personal data in the European Union.
Amazon has introduced new rules that anyone selling books generated using artificial intelligence must warn buyers. The rule will be almost impossible to police.
Reports in the US media say Elon Musk is mulling over making X (that's Twitter to you and me) a subscription-only service. Earlier attempts to sell subscriptions have fallen well short of target but Musk says the move could be necessary to combat the vast armies of bots populating the service.
AST SpaceMobile says it made the "first ever" 5G mobile call between an everyday mobile phone and a satellite.
IDC reports virtual and augmented reality headset shipments declined for the fourth quarter in a row as consumer demand for the technology continues to be conspicuous by its absence. Volumes fell 44.6 per cent year on year. Price increases didn't help, nor did the fact the most hardware is now aging. The elephant in the room is Apple's Vision Pro, while it is too expensive to drive high sales volumes, it will almost certainly reset the market.
---
The Download Weekly is supported by Chorus New Zealand.